James Allison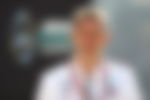 James Allison: 2021 Net worth, salary, and endorsements
James Allison is the man behind the success of F1 supercars. He is in the technical and engineering department of F1 and helps design cockpits.
At present, he is serving in the Mercedes AMG team as their Technical Director.
James Allison: Mercedes
James Allison, after completing his graduation in 1991 from Cambridge, joined F1. He started his career as an aerodynamicist in the Benetton Formula One team. Following a series of stints in various other teams, he works with the Mercedes F1 team.
He joined Mercedes in 2017 succeeding Paddy Lowe. They recruited Allison as the Technical Director of the team.
In an interview, when James was asked about his likes and dislikes in the realm of F1, he admitted that he adores the extremity of everything in the sport. He further added, the compassion and challenging nature of the sport also attracted him to an extent.
James said, "I love the fight. I love that it is grindingly, desperately difficult because that is what makes any success so meaningful. I love that nothing about it is vanilla; technology, skill, cunning, personality, humor–everything is extreme.
"But above all, I love the sense of shared purpose and belonging that comes from being in an F1 Team. It is not a mere job, it is a brilliant, exciting, challenging, and deeply fulfilling way of life. All of us who have experienced it are deeply fortunate."
James Allison: Career and stats
In 1991, he graduated with a degree in Aerospace Engineering. He subsequently started working with the Benetton team in F1 as a junior Aerodynamics designer.
He hopped to Larrousse for a short period, appointed as the Head of Aerodynamics. Subsequently, the team could not stand tall for long and he jumped back to Benetton again.
However, in 1994, he celebrated along with Michael Schumacher, when the latter won the Drivers' Championship. The success in the following year was greater when the team bagged both Constructors' and Drivers' titles together. The following years bore him several more accolades.
In 2000, he joined Scuderia Ferrari and remained there for five years. In 2005, he returned to Benetton, which was known as Renault until 2020. At this time, he gained the post of Deputy Technical Director. Following this in 2009, he became the Technical Director of the team.
The to-and-fro oscillation continued for James. He jumped ship again and got into Scuderia Ferrari in 2013. The Italian Giants appointed him as the Chassis Technical Director. Further claiming the post of a Technical Director by 2016. He finally left the team in late 2016 after his wife Rebecca passed away.
In 2017, Mercedes AMG welcomed him as their Technical Director. He also checks on several other duties on the team. He is one of the most efficient souls without a doubt in the F1 technical team.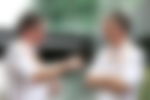 James Allison: Personal life
The Briton was born in Louth, Lincolnshire, United Kingdom on February 21, 1968. He is the son of Air Chief Marshal Sir John Allison, a former Royal Air Force officer.
He tied the knot with Rebecca in 1992, who passed away in 2016. The couple conceived three children.
James Allison: 2021 Net Worth
As per internet sources, his net worth is $1 million - $5 million. However, his salary and endorsements are under review.
James Allison: Foundation and Charity
The Brit has no record of his support to charity and foundations.
How to Contact James Allison?
The renowned F1 Technical Director is not active on any social media platforms.
| | |
| --- | --- |
| AGE | 52 |
| HEIGHT | 180-cm |
| NATIONALITY | British |
| ETHNICITY | White |
| DFATE OF BIRTH | 22 February 1968 |
| MARITAL STATUS | Widowed |
| SPOUSE | Rebecca (Died-2016) |
| KIDS | 3 |
| ENDORSEMENTS | None |
| YEARS ACTIVE | 1991- Present |