James Bouknight
James Bouknight 2021: Net Worth, Salary, and Endorsements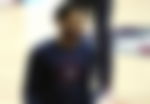 James David Bouknight is a premier shooting guard who played for the UConn Huskies in the 2019-20 season. Standing at 6'5", Bouknight is an explosive scorer is touted as a lottery pick in the upcoming draft.
Starting off his high school career with MacDuffie School, Bouknight was considered more of a four-star recruit and was the 53rd best player in the 2019 class. But with an incredible performance for the Huskies in the two consecutive seasons, the 6'5" shooting guard has solidified his status as a lottery pick.
ADVERTISEMENT
Article continues below this ad
James Bouknight net worth
Bouknight has played his college career for the Huskies who are a part of the NCAA. Complying to the rules framed by the NCAA, college superstars like Bouknight aren't formally paid.
But the 20-year-old was rewarded with multiple scholarships that he can use to pay his school and other bills. Given how silent he is off-the court, Bouknight's net worth is pretty much unknown.
James Bouknight Stats
Ever since his debut in the MacDuffie School, Bouknight was an incredible combo guard. But unfortunately his school was not as recognised as other programs. Despite averaging an insane 19.3 points and 5.0 rebounds per game, Bouknight was only the 53rd best player coming out of the 2019 class.
ADVERTISEMENT
Article continues below this ad
Another major reason for the same was the terrible injury that the 6'5" guard suffered in January 2018 when he torn his meniscus. Although the then 17-year-old made a solid comeback, concerns regarding his injury were still prevalent thus his stock initially dropped.
But Bouknight was ready to prove his doubters wrong. Averaging 13 points, 4.1 rebounds and 1.3 assists, the 19-year-old was impressive. But the Huskies guard was not done. Instead of declaring for the 2020 draft, Bouknight opted to commit to the Huskies for a second year running.
This worked wonders for the 6'5" guard. Becoming the primary scoring option for UConn, the 20-year-old certainly showed his class. Averaging an incredible 18.7 points, 5.7 rebounds and 1.8 assists, Bouknight led his team all the way to the first-round of the NCAA tournament. The 6'5" is a born leader and can be an instant spark plug off the bench or the main scoring option as well.
ADVERTISEMENT
Article continues below this ad
James Bouknight Scouting Report
James Bouknight News Feed
---
---