James Harden
James Harden 2021: Net worth, Salary and Endorsements
Born on August 26, 1989, James Harden first came into the NBA when Oklahoma City Thunder drafted him with the third overall pick in the 2009 draft. James shares the same name as his father while Monja Willis is his mother.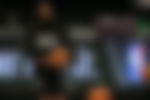 Harden was coming into the NBA after playing college basketball for Arizona. He played three years with the Thunder before moving to Houston Rockets. Harden usually plays at the point guard position with jersey no. 13.
ADVERTISEMENT
Article continues below this ad
James Harden and Houston Rockets
Harden was traded to Houston before the 2012–13 NBA season, where he rose as one of the NBA's most prolific scorers and earned recognition as the best players in the NBA. He has been an All-Star in each of the eight seasons with the Rockets and was the NBA scoring champion for two consecutive years in 2017 & 2018.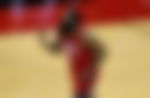 Harden also won the MVP award in 2018. It was during these years that Chris Paul teamed up with Harden in Houston. There have been rumors of the two not getting along well, although Harden has said otherwise.
James Harden's move to Brooklyn Nets in 2021
Harden made up his mind to leave the Rockets in 2021 and completed a sensational move to the Brooklyn Nets in January. Harden landed in Brooklyn via a four-team trade that included the Indiana Pacers and the Cleveland Cavaliers as well.
Major achievements
NBA Most Valuable Player (2018)
8× NBA All-Star (2013–2020)
6× All-NBA First Team (2014, 2015, 2017–2020)
All-NBA Third Team (2013)
NBA Sixth Man of the Year (2012)
3× NBA scoring champion (2018–2020)
NBA assists leader (2017)
NBA All-Rookie Second Team (2010)
Consensus first-team All-American (2009)
Pac-10 Player of the Year (2009)
2× First-team All-Pac-10 (2008, 2009)
No. 13 retired by Arizona State Sun Devils
Second-team Parade All-American (2007)
McDonald's All-American (2007)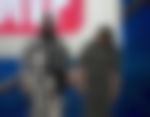 James Harden stats
After 843 games in his career, Harden averaged 25.2 points, 5.3 rebounds, and 6.4 assists per game. Currently, in the 2020-21 season, Harden is averaging 33.0 points, 9.0 rebounds, and 13.0 assists with the Brooklyn Nets.
James Harden contract 2021
Harden signed a mammoth four-year extension worth $228 million, which was the most expensive contract in NBA history at that time. His extension runs through the 2022-23 season, although it remains a player option.
As for the 2021 season, James Harden will earn a salary of $41.2 million, dollars which ranks first in the Nets' salary cap.
James Harden 2021 net worth
Harden is earning quite a fortune through his NBA career, and Celebrity Net Worth estimates his net worth at $165 million. Moreover, Forbes estimates that the Brooklyn Nets guard earns $19 million annually through endorsements alone.
James Harden endorsements
James Harden is estimated to earn around $19 million through endorsements. In August 2015, it was revealed that Harden had signed a $200 million shoe deal leaving Nike for rival sportswear company Adidas; a 13-year deal that will pay him an average of $15 million per year. He also has endorsement deals with other major brands, which include Adidas, Beats Electronics, BodyArmor, Stance Socks, State Farm Mutual Auto Insurance.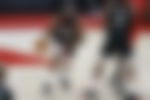 James Harden charity and foundation
Harden founded the '3 The Harden Way' foundation to make charitable contributions. The foundation, as per its website, "is dedicated to bridging economic and educational gaps in the Houston Metropolitan Area."
His charity activities include a donation of over $240,000 to Houston to renovate outdoor basketball courts after Hurricane Harvey hit the city last year. Harden, who has been growing his bear since 2009, has once said he would shave it off if it could raise money for charity.
How to contact James Harden
ADVERTISEMENT
Article continues below this ad
Harden isn't as active on social media as compared to other NBA stars. He doesn't have an Instagram account, although he uses Twitter.
| | |
| --- | --- |
| Age | 31 |
| Marital Status | Unmarried |
| Nationality | American |
| Team | Brooklyn Nets |
| Rings | Nil |
| Height | 6′ 5″ (1.96 m) |
| Weight | 100 kg |
| Wingspan | 2.1 m |
| Shoes | Adidas |
| Endorsements | Adidas, Beats Electronics, BodyArmor, Stance Socks, State Farm Mutual Auto Insurance |
James Harden Instagram: jharden13
ADVERTISEMENT
Article continues below this ad
James Harden Twitter: https://twitter.com/jharden13