James Wiseman
James Wiseman 2021: Net worth, Salary, and Endorsements
James Wiseman is a 7'1" center who plays for the Golden State Warriors. A native of Nashville, Tennessee, Wiseman is a promising big man, who enters the NBA with minimal experience in college, having played just three games.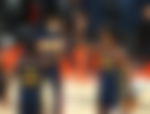 The youngster's towering height and his ability to dominate at the rim are some of his best attributes. He clearly takes advantage of his ground and is a great rebounder on both ends of the court.
Wiseman is an excellent transitioning player, but not someone with great feet. He arrived into the league with a reputation of being a poor shooter, but he has honed his skills to adapt to the league.
Freshman year with the Memphis Tigers 
Upon graduating high-school as the #1 recruit, Wiseman pledged his loyalty to the Memphis Tigers men's basketball team. He reunited with his high-school coach Penny Hardaway, who was appointed as the Tigers' HC a year before Wiseman joined them. 
Wiseman made his regular-season debut for Memphis in a 97-64 win over South Carolina State. He played 22.0 minutes and scored 28.0 points while registering 11.0 rebounds, and three blocks.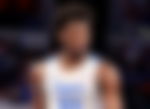 However, an unfortunate string of events called for the NCAA to suspend James Wiseman temporarily in November 2019. The claim was that Penny Hardaway acted as a booster in helping Wiseman move to Memphis by paying him an expensive sum. 
Wiseman's lawyers swiftly acted against the ruling and the verdict was for the youngster to serve a 12-game suspension and donate $11,500 to a charity of his choice. (The amount provided by Hardaway during his transfer to Memphis). 
However, Wiseman had other plans in mind and did not serve his suspension. He made a dramatic decision in December to leave Memphis and prepare for the draft instead. 
James Wiseman Golden State Warriors 
The Golden State Warriors drafted James Wiseman with their second overall pick in the 2020 NBA Draft. They needed a big man, and Wiseman perfectly filled that void.
He has had a bright start to his career with the Warriors and has already got good chemistry with the team. Wiseman arrived in Golden State with the reputation of not being a shooter, but he is slowly learning the craft now, and has already started shooting threes and mid-range shots.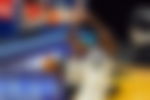 Wiseman has developed into a solid rim protector for the Warriors, along with being a pick and roll partner and a lob threat as well. He is currently averaging Wiseman is averaging 12.2 points and 6.1 rebounds per game, and is among the favorites to win the Rookie of the Year.
James Wiseman 2021 Net Worth 
Wiseman signed a rookie contract with the Golden State Warriors, one that estimates to nearly $40 million over four years. However, there is no major information available about his net worth. However, from what he's earned through his career so far, 'Popular Bio' has gathered his Net worth to be in the range of $1-5 million. 
How to contact James Wiseman
ADVERTISEMENT
Article continues below this ad
James Wiseman Instagram: bigticket_j13
James Wiseman Twitter: @BigTicket_JW
Age

19

Nationality

American

Birth Date

2001-03-31

Place of Birth 

Nashville, Tennessee

Height 

7 feet 1 inch

Weight

240lbs/109kgs

Wingspan

7 feet 6 inches 

Position

Center

High School

The Ensworth School

/

Memphis East High School

University 

Memphis 

Marital Status

Unmarried

Girlfriend

Undisclosed
ADVERTISEMENT
Article continues below this ad