Jay Cutler
Jay Cutler's Net Worth 2023
The sport of bodybuilding has seen many athletes take part in it to become the best. While hundreds of athletes are affiliated with the sport, only a few make it to legendary status. After the immense success of people like Arnold Schwarzenegger, Lee Haney, and Ronnie Coleman, one man came forth to revolutionize modern-day bodybuilding, and who goes by the name of Jay Cutler. The American bodybuilder won 4x Mr. Olympia titles and is one of the most iconic modern-day bodybuilders.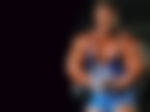 Though hailing from a financially unstable background, through his dedication and ventures, Jay Cutler has now become one of the richest bodybuilders. As of 2023, Cutler's net worth is estimated to be around $30 million. Apart from the prize money from competitions, Cutler has earned it through his collaborations, advertisements, and modeling stints. Jay Cutler has been on the cover of renowned fitness magazines like Flex, Muscular Development, and Muscle and Fitness countless times. He also has a bodybuilding supplement line called 'Cutler Nutrition' and a fitness clothing line named 'Cutler Athletics.'
Early Life of Jay Cutler
Born on August 3, 1973, his full name is Jason Isaac Cutler. The 49-year-old is a native of Worcester, Massachusetts. When Cutler was 11, he started working in his brother's construction business called 'Cutler Bros.' In 1993, Cutler graduated from the Quinsigamond Community College with a Criminal Justice degree. He intended on working as a corrections officer for a maximum security prison.
But all of it changed when Jay met the personal trainer Marcos Rodriguez. Jay was a natural at bodybuilding and entered his first amateur competition a year before he got his degree.
Jay Cutler?s family and wife
Jason Isaac Cutler was born to now ex-military man Mr. Cutler and his wife Ann. Though spotted with his famous bodybuilder son on countless occasions, Jay's father has chosen to not disclose his name. Jay's parents divorced when he was just 4-year-old. Hence, he grew up primarily with his single father and siblings. However, despite the divorce, Cutler's mother, Ann, was an active part of their lives and maintained a healthy relationship with her ex-husband. When Jay dreamed to become a bodybuilder, his mother ensured he was getting the necessary nutrients irrespective of how much they cost.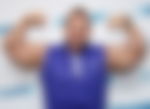 As for his siblings, the 4x Olympia has six brothers and sisters. His eldest sister's name is Kelly Coughlin. Keith Cutler, the founder of the company construction company Cutler Brothers, is Jay's older brother. Interestingly, Keith was Jay's first boss as the bodybuilder had landed his first job at his brother's company at the age of 11. Jay's second older sister is Ann Fleming. Just like their father, Ann, too, prefers to stay away from the limelight. Jay's third and youngest sister is Joyce Cutler, who works as a mortgage loan officer in Massachusetts. Cutler has two more brothers, however, their identity has never been revealed.
During his high school days, Cutler started dating a girl named Kerry. She also supported his dream to be a bodybuilder. After dating for ten years, the duo tied the knot in 1998. Unfortunately, after ten years of marriage, the couple ended their 20-year-long relationship in 2009. Following the separation from his now ex-wife, Cutler has been dating model and entertainer, Angie Feliciano. While the date when they started dating or tied the knot is unknown, Cutler is allegedly married to the model now. Though married twice, Cutler has no kids, yet.
Bodybuilding Career of Cutler
In 1992, Cutler entered his first competition, which was the Gold's Gym Worcester Bodybuilding Championship. He took home the second-place medal from the event. The following year, Jay took his first overall win at the 1993 Iron Bodies Invitational.
In the 2000s, Jay emerged as one of the top bodybuilders in the world. He won the Arnold Classic championship three years in a row from 2002 to 2004. People now saw him as the rightful heir to Ronnie Coleman?s throne. Cutler would finish 2nd behind Ronnie four times before picking up his maiden Sandow trophy in 2006. In 2001, Cutler found himself in the?middle of a controversy?as he tested positive for the use of banned diuretics at Mr. Olympia. After a legal battle, Cutler could regain his second-place finish at the event.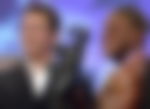 After 2006, Jay won the 2007 Mr. Olympia title as well but could not win the 2008 event. In 2009,?he became only the third bodybuilder?ever to win the Mr. Olympia title in non-consecutive years. Jay defeated Dexter Jackson to lift the trophy. In 2010, Cutler defeated Phil Heath to win his final Mr. Olympia title. In 2011, Phil bested Cutler for the win. Jay did not participate in next year's Mr. Olympia owing to a bicep injury. Cutler made his last appearance at the 2013 Mr. Olympia competition, where he finished 6th. To this day, Jay is best known for his otherworldly quads, which he would showcase with the iconic 'Cutler Stomp.'
Jay Cutler?s Mr. Olympia, and other achievements
1993 NPC Iron Bodies Invitational?? Teenage & Men?s Middleweight
NPC Teen Nationals ? Middleweight
1995 NPC U.S. Tournament of Champions?? Men?s Middleweight and Overall
2000 IFBB Night of Champions
2002 Arnold Classic
2003 Arnold Classic
Ironman Pro Invitational
San Francisco Pro Invitational
Dutch Grand Prix
British Grand Prix
2004 Arnold Classic
2006 Austrian Grand Prix
Romanian Grand Prix
Dutch Grand Prix
2006 Mr. Olympia
2007 Mr. Olympia
2009 Mr. Olympia
2010 Mr. Olympia
Jay Cutler?s Workout and diet routine
When working out, the bodybuilding veteran trained each body part separately. While Mondays were for Triceps, Traps, Abs & Delts, Tuesdays were solely for the Back. Wednesdays were rest days for Cutler. On Thursdays, he worked on his Chest, Abs & Biceps, whereas on Fridays, he worked on his Quads. Lastly,?Saturdays were meant for Calves, Hamstrings & Abs, and Sundays again were rest days.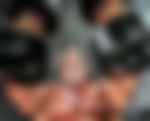 His exercise routines were as follows:
Abs
Abs Crunches: 3 sets, 20 reps




Hanging Leg Raise: 3 sets, 12 reps




Rope Crunch: 3 sets, 20 reps




Leg Lifts: 3 sets, 10 reps
Triceps
Single Arm Extensions: 3 sets, 15 reps




French Press: 3 sets, 8 reps




Triceps Cable Extension: 4 sets, 15 reps




Dumbbell Kickbacks: 3 sets, 12 reps




Close-Grip Bench Press: 3 sets, 8 reps
Delts
Delts Dumbbell Side Laterals: 3 sets, 12 reps




Bent Over Dumbbell Laterals: 3 sets, 10 reps




Dumbbell Press: 3 sets, 10-12 reps




Front Raise with Olympic Bar: 2 sets, 10 reps




Side Lateral Cable: 3 sets, 10-12 reps
Traps
Traps Shrug: 4 sets, 12 reps
Back
Back Wide-Grip Pull-downs: 3 sets, 10 reps




Close-Grip T-Bar Row: 3 sets, 10 reps




Bent Over Barbell Rows: 4 sets, 10 reps




Hyperextensions: 3 sets, 10 reps




Dumbbell Rows: 3 sets, 10 reps




Behind-the-Neck Pull-Downs: 3 sets, 10 reps




Seated Rows: 3 sets, 10 reps




Dead-Lifts: 3 sets, 12 reps
Abs: Same as Monday
Biceps
Single Arm Dumbbell Curl: 3 sets, 12 reps




Biceps Straight Bar Curl: 5 sets, 15 reps




Single Arm Preacher Curl: 3 sets, 10 reps




Hammer Curl: 2 sets, 14-15 reps
Chest
Decline Bench Press: 3 sets, 8 reps




Chest Incline Barbell Press: 5 sets, 12 reps




Cable Crossovers: 3 sets, 12 reps




Incline Dumbbell Flyes: 3 sets, 10 reps




Flat Dumbbell Press: 3 sets, 10 reps
Quads
Squats: 4 sets, 8-10 reps




Heavy Leg Extensions: 4 sets, 10 reps




Leg Extensions: 3 sets, 20 reps




Lunges: 3 sets, 8 reps per leg




Leg Press: 4 sets, 12 reps
Abs: Same as Monday
Hamstrings
Single Leg Hamstring Curl: 3 sets, 12 reps




Hamstrings Lying Leg Curl: 6 sets, 12 reps




Leg Press: 3 sets, 12 reps




Romanian Deadlift: 3 sets, 10 reps
Calves
Calves Standing Calf Raise: 4 sets, 10 reps




Seated Calf Raise: 3 sets, 10 reps




Donkey Calf Raise: 2 sets, 10 reps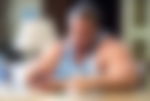 Cutler supplemented his training with a?heavily nutritious diet. It was divided into four meals throughout the day. The first meal included 2 whole eggs, 15 egg whites, 4 slices of Ezekiel toast, and a cup of dry Ezekiel. The second meal consisted of 2 cups of rice and 10 oz steak. This was followed by another 4 cups of rice with 10 oz chicken in the third meal. The fourth and last meal included 10 oz buffalo meat and 2 cups of rice.
A l

ook at Jay Cutler?s retired life
Though Cutler retired in 2013, his routine is as jam-packed as ever. Despite leaving the competitive stage, Cutler hasn't said goodbye to the bodybuilding world.?Cutler continues to train like a pro bodybuilder?and has managed to maintain a jacked physique at 49. Such is the case that his recent photos have left fans wondering if Mr. Fourth Quarter will return to the competitive stage at the 2023 Masters Olympia. Apart from training, Cutler is mainly focused on growing his supplement brand, Cutler Nutrition, and clothing brand, Cutler Athletics.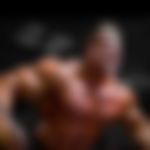 He also runs various business and media ventures through different social media platforms. This includes his popular bodybuilding podcast, the Cutler Cast. Many bodybuilders and coaches make an appearance on the podcast to discuss the in and outs of the bodybuilding world. Moreover, with a massive following of 1.4M users on TikTok, Cutler uses the content-creating platform to educate his followers about everything related to bodybuilding. He also?posts videos flexing his workout routines.?Jay Cutler also has a newsletter named Jay Mail which he uses to share meaningful insights about bodybuilding with his fans every day.
| | |
| --- | --- |
| Name | Jason Isaac Cutler |
| Born | 3 August 1973 |
| Place of Birth | Worcester, Massachusetts, US |
| Nationality | American |
| Education | Quinsigamond Community College |
| Parents | Ann Cutler (mother) |
| Height | 5'10" |
| Weight | Contest: 260 lb (118 kg); Off-season: 290 lb (132 kg) |
| Wife | Angie Feliciano, Kerry Cutler (1998-2009) |
| Kids | None |
| Social Media | Instagram, Facebook, Twitter |