Jay Cutler
Jay Cutler 2023: Net Worth, Salary & Endorsements
The sport of bodybuilding has seen many athletes take part in it to become the best. While hundreds of athletes affiliated with the sport, only a few have made it to legendary status. After the immense success of people like Arnold Schwarzenegger, Lee Haney, and Ronnie Coleman, one man came forth to revolutionize modern-day bodybuilding, and his name was Jay Cutler. The American bodybuilder won 4x Mr. Olympia titles and is one of the most iconic modern-day bodybuilders.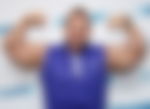 Early Life of Jay Cutler
Born on August 3, 1973, his full name is Jason Isaac Cutler. The 49-year-old is a native of Worcester, Massachusetts. When Cutler was 11, he started working in his brother's construction business called 'Cutler Bros.' In 1993, Cutler graduated from the Quinsigamond Community College with a Criminal Justice degree. He intended on working as a corrections officer for a maximum security prison.
But all of it changed when Jay met the personal trainer Marcos Rodriguez. Jay was a natural at bodybuilding and entered his first amateur competition a year before he got his degree.
Bodybuilding Career of Cutler
In 1992, Cutler entered his first competition, which was the Gold's gym Worcester Bodybuilding Championship. He took home the second-place medal from the event. The following year, Jay took his first overall win at the 1993 Iron Bodies Invitational.
In the 2000s, Jay emerged as one of the top bodybuilders in the world. He won the Arnold Classic championship three years in a row from 2002 to 2004. People now saw him as the rightful heir to Ronnie Coleman's throne. Cutler would finish 2nd behind Ronnie four times before picking up his maiden Sandow trophy in 2006. In 2001, Cutler found himself in the middle of a controversy as he tested positive for the use of banned diuretics at Mr. Olympia. After a legal battle, Cutler could regain his second-place finish at the event.
After 2006, Jay won the 2007 Mr. Olympia title as well but could not win the 2008 event. In 2009, He became only the third bodybuilder ever to win the Mr. Olympia title in non-consecutive years. Jay defeated Dexter Jackson to lift the trophy. In 2010, Cutler defeated Phil Heath to win his final Mr. Olympia title. In 2011, Phil bested Cutler for the win. Jay did not participate in next year's Mr. Olympia owing to a bicep injury. Cutler made his last appearance at the 2013 Mr. Olympia competition, where he finished 6th. To this day, Jay is best known for his otherworldly quads, which he would showcase with the iconic 'Cutler Stomp.'
Bodybuilding Titles
1993 NPC Iron Bodies Invitational – Teenage & Men's Middleweight
1993 NPC Teen Nationals – Middleweight
1995 NPC U.S. Tournament of Champions – Men's Middleweight and Overall
2000 IFBB Night of Champions
2002 Arnold Classic
2003 Arnold Classic
2003 Ironman Pro Invitational
2003 San Francisco Pro Invitational
2003 Dutch Grand Prix
2003 British Grand Prix
2004 Arnold Classic
2006 Austrian Grand Prix
2006 Romanian Grand Prix
2006 Dutch Grand Prix
2006 Mr. Olympia
2007 Mr. Olympia
2009 Mr. Olympia
2010 Mr. Olympia
Other Ventures and Net Worth in 2023
Jay was often seen on the covers of magazines such as Flex, Muscle and Fitness, and Muscular Development. He is also a celebrated social media entity, often earning money through online collaborations and advertisements.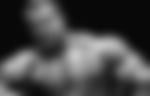 Although Jay has not competed professionally since 2013, he is still involved in the fitness world. He has a bodybuilding supplement line known as 'Cutler Nutrition.' Jay also owns a fitness clothing line called 'Cutler Athletics.' Owing to a successful bodybuilding career and some steady businesses, Cutler is doing well in life. His net worth currently stands at nearly $30 million.
Contact Jay Cutler
Website: jaycutler.com
ADVERTISEMENT
Article continues below this ad
Twitter: @mrojaycutler
Instagram: jaycutler
Physical Stats
ADVERTISEMENT
Article continues below this ad
Height: 5'9″
Thighs: 32 inches (81 cm)
Calves: 19 inches (48 cm)
Arms: 22.5 inches (57 cm)
Waist: 34 inches (86 cm)
Chest: 58 inches (150 cm)
| | |
| --- | --- |
| Age | 49 |
| Nationality | American |
| Mr. Olympia Titles | 2006-2007, 2009-2010 |
| Net Worth | $30 million |