Jaylen Brown
Jaylen Brown: Net worth, Salary, and Endorsements
Jaylen Marselles Brown is an NBA guard/forward currently playing for the Boston Celtics. He played one year of college basketball before declaring for the 2016 NBA Draft, where he was selected with the third overall pick by the Celtics. In 2021, he earned his first All-Star selection.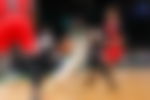 Brown was born on October 24, 1996, to Marselles and Mechalle Brown. Jaylen's father is a professional boxer and a Hawaii State Boxing Commission Board member. He also has an older brother, Quenton.
He attended Wheeler High School in Marietta, Georgia, and was part of the USA Basketball Men's Under-18 National Team that won the Gold Medal at the FIBA Americas Championship in 2014. Brown, labeled "too smart" for the NBA, took a masters-level class in Berkeley's Cultural Studies of Sport in Education program during his first semester in college.
Brown averaged 14.6 points, 5.4 rebounds, and 2.0 assists in 34 games playing for the California Golden Bears. He was named the Pac-12 Freshman of the Year.
Jaylen Brown NBA career
After being selected with the third overall pick in the 2016 Draft by the Boston Celtics, Brown made an immediate impact. Although he only averaged 17.2 minutes in his rookie season, Brown was named to the All-Rookie Second Team. The Celtics went all the way to the Conference Finals before losing to the Cleveland Cavaliers.
Jaylen's role in his sophomore year increased and he almost doubled his averages across the board. At age 21, he became the youngest player in franchise history to score 30 or more points in a Playoff game. The Celtics again lost to the Cavs in the Conference Finals.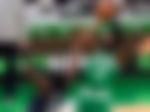 Brown's stock continued to rise and he took a major leap in the 2020-21 season. He averaged career highs in points, steals, blocks, 3Pt %, FG %, FT %, and minutes per game on his way to earning his first All-Star nod. However, his season ended before the Playoffs as he had to undergo wrist surgery.
The Celtics' star duo of Brown and Jayson Tatum took the league by storm in the 2021-22 season. The Celtics made the Conference Finals for the fourth time in six years and they were finally able to reach the Finals for the first time in 14 years. Despite Brown's excellent display, the Celtics lost to the Golden State Warriors in six games.
Major Achievements
NBA All-Star (2021)
NBA All-Rookie Second Team?(2017)
First-team?All-Pac-12?(2016)
Pac-12 Freshman of the Year?(2016)
McDonald's All-American?(2015)
First-team?Parade?All-American?(2015)
Mr. Georgia Basketball (2015)
Jaylen Brown Net Worth and Contract
According to Celebrity Net Worth, Brown's net worth is $10 million. He signed a deal with Adidas even before playing an NBA game. However, that deal expired in 2021 following which he wore shoes of various brands.
In 2022, Jaylen became the first athlete to sign with Kanye West's Donda Sports, a marketing agency.
Brown signed a four-year, $115 million contract extension with the Celtics in 2019. He's slated to earn $28,741,071 in 2022-23. He will be an unrestricted free agent in the 2024 off-season.
Jaylen Brown Stats
In over 400 regular season games played in six seasons, Brown averages 16.5 points, 4.9 rebounds, and 2.0 assists. His numbers have been on the rise since his rookie year and these averages will go up as he completes more seasons.
In 2021-22, Brown averaged 23.6 points, 6.1 rebounds, and 3.5 assists in 66 games.
Jaylen Brown Activism
Jaylen Brown is an intelligent, well-spoken, and socially conscious athlete. He became the youngest elected vice-president of the National Basketball Players Association (NBPA) at 22 years of age. He has often spoken about the importance of education and technology. In 2019, Brown was named an MIT Media Lab?fellow.
Through his work with MIT and his 7uice Foundation, Brown has taken a strong interest in tackling education and?income inequality, among other social advocacy initiatives.
How to contact Jaylen Brown?
Jaylen Brown's Twitter: FCHWPO
Jaylen Brown's Instagram: fchwpo
| | |
| --- | --- |
| Age | 25 |
| Marital Status | Unmarried |
| NBA Championship Rings | 0 |
| Nationality | American |
| Height | 6'6" (1.98 m) |
| Weight | 101 kg (223 lb) |