Jeff Gordon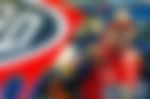 Jeff Gordon 2021: Net Worth, Salary, and Endorsement
Jeff Gordon is a former American NASCAR racing driver. He serves FOX NASCAR in the capacity of a commentator and holds an executive position in Hendrick Motorsports.
ADVERTISEMENT
Article continues below this ad
He was the youngest driver to win a NASCAR title, being 24 years of age before the end of the 1995 season. In addition, he has a successful record at the Daytona 500, having won the coveted event three times in 1997, 1999, and 2005. Gordon has finished three career Grand Slams and has won a sum of sixteen Crown Jewel races (three Daytona 500s, four Talladega 500s, three Coca-Cola 600s, and six Southern 500s), the two of which are record-breaking finishes.
Jeff Gordon: Stats and Championships
Gordon began his hustling profession in the Busch Series with Hugh Connerty Racing, followed by Bill Davis Racing, winning three races. He started racing full time in the NASCAR Winston Cup Series for Hendrick Motorsports in 1993.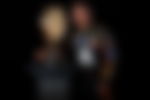 He is third on the all-time Cup wins list with 93 wins. He also holds the record for the most successes in NASCAR's modern era (1972–present) and the most successes in a single season, 13 during the 1998 NASCAR Winston Cup Series.
Jeff has won the Winston Cup, currently known as Sprint Cup Series, on 4 different occasions. Jeff has more than 90 victories and in excess of 450 Top-10 finishes.
He was inducted into the NASCAR Hall of Fame in 2019. In 2016, Gordon was viewed as the highest-paid NASCAR driver ever and the eighteenth highest-paid athlete ever with $515 million in career income, as per Forbes.
He has been named one of NASCAR's 50 Greatest Drivers ever and by ESPN as #10 in the 25 Greatest Drivers ever.
Jeff Gordon: Net Worth 2021
As per Celebrity net worth, Jeff Gordon's total assets are $200 million dollars.
He is one of the highest-paid NASCAR drivers ever, having earned over $500 million in rewards and endorsements. During his career, Jeff Gordon has earned over $140 million from racing.
Best Moments of Jeff Gordon
Jeff Gordon: Foundations and Charities
In 1999, Gordon established the Jeff Gordon Children's Foundation to help support children facing life-threatening and chronic illnesses. On December 16, 2006, Gordon opened the Jeff Gordon Children's Hospital at the NorthEast Medical Center.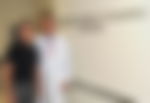 In 2007, Gordon, along with Andre Agassi, Muhammad Ali, Lance Armstrong, Warrick Dunn, Mia Hamm, Tony Hawk, Andrea Jaeger, Jackie Joyner-Kersee, Mario Lemieux, Alonzo Mourning, and Cal Ripken Jr. founded Athletes for Hope, a charitable organization which helps professional athletes get involved in charitable causes and inspires millions of non-athletes to volunteer and support the community.
Jeff Gordon: Sponsors
Gordon, alongside Rick Hendrick, co-owns the No. 48 Chevrolet. The ride features Jimmie Johnson, who won seven Cup titles from 2006 to 2010, 2013, and in 2016, behind the wheel. Gordon additionally has an equity stake in the No. 24 group. Gordon signed a lifetime contract with Hendrick Motorsports starting in 2000, which allowed him to become an equity owner in his No. 24 team.
Gordon has also been sponsored by Kellogg Company, Frito-Lay, Edy's, and Ray-Ban. Since 2012, Gordon has been sponsored by DVX Sun and Safety Sunglass, which are constructed with elastomer from DuPont.
Prior to his sponsorship with Pepsi, Gordon had been sponsored by Coca-Cola, but eventually chose Pepsi due to more visibility, along with Coca-Cola wanting Gordon to be a regional sponsor in the southeastern United States.
In 2007, PepsiCo introduced Jeff Gordon 24 Energy, an orange tangerine-flavored energy drink, which has since been discontinued.
Jeff Gordon: Lifestyle
Jeff Gordon has one of the best collection of cars in NASCAR. Some of the cars from his lot are:
1933 Ford Three-Window Coupe
1952 Oldsmobile Super 88 Convertible
Jaguar XK8
Chevy Corvette C7 (Auctioned to raise money for Jeff Gordon Children's Foundation)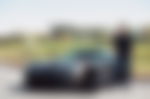 Camaro ZL1 (Auctioned to raise money for Jeff Gordon Children's Foundation)
332-horsepower Chevrolet Tahoe Hybrid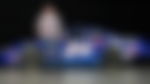 What Does NASCAR Driver Jeff Gordon Drive? A List of His Top 5 Cars
Jeff Gordon, his wife, and kids live in the South Park neighborhood of Charlotte, North Carolina. The home features a billiards room, a bar, a wine cellar, and a pool. There's even a nearly life-sized playhouse for Gordon's daughter. In 2013, Gordon sold his 3,454-square-foot New York City apartment overlooking Central Park for $30 million.
Jeff Gordon: Family
In 1992 Gorden met Brooke Sealey, a Miss Winston Cup model, at the Daytona Speedway after he won two qualifying races for the Daytona 500 that year. They were forced to date in secret owing to the sanctions against drivers dating the models. Sealey completed her tenure as Miss Winston Cup towards the end of the 1993 season.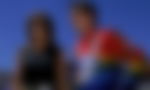 The couple at that point opened up to the world about their relationship. A year to the day from their meeting, Gordon proposed to her. They were wed on November 26, 1994. Sealey eventually filed for divorce, claiming that Gordon had indulged in marital misconduct, explicitly referring to his relationship with another model named Deanna Merryman. Gordon and Sealey separated in June 2003.
As a settlement, Jeff reportedly paid Brooke over $100 million worth of cash, property, and assets. Brooke was given exclusive rights to the couple's oceanfront home, which is valued at $9 million. She will also receive alimony and has unlimited access to Jeff's private jets and boats for many years to come.
In 2004, he began dating Ingrid Vandebosch. They were engaged with June 2006 and married in a private function in Mexico on November 7, 2006. Vandebosch gave birth to their first child, a little girl named Ella Sofia in June 2007. In August 2010, she gave birth to the couple's second child, Leo Benjamin.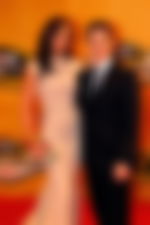 Jeff Gordon: Car Scheme
Since debuting in NASCAR full time in 1993, Gordon has sported a variety of looks on his No. 24 Hendrick Motorsports Chevrolet as well as appearing in vehicles in other series. For instance, a classic DuPont scheme in 1995.
In 1999, Gordon's car sported a variation on the brilliantly colored scheme that it featured, in various forms, throughout his early career.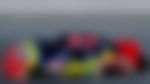 Jeff was quite vocal about his partnership with Pepsi and DuPont throughout his career. The driver drove a Blue Pepsi inspired livery car in 1999.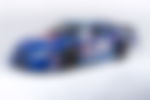 How to contact Jeff Gordon
Jeff Gordon is very active and highly popular on social media. As a result, it's the most accessible and easiest method to keep in touch with the 4-time Cup Series Champion.
ADVERTISEMENT
Article continues below this ad
Jeff Gordon is on all the popular social media platforms such as Instagram, YouTube, Twitter, and Facebook. While these serve as an excellent platform for fan requests and interactions, Gordon also has his own official website and management team to keep track of proposals and requests.
Interested parties can reach out to Jeff Gordon through his contact page or write an email to his management team at newsletter@jeffgordon.com
Alternatively, one could also write a letter to his mailing address at :
ADVERTISEMENT
Article continues below this ad
Jeff Gordon Inc
4345 Papa Joe Hendrick Blvd
Charlotte, NC 28262 US
Age
49
Marital Status
Married
Residence
Charlotte, North Carolina
Nationality
American
Team
Hendrick Motorsport
Endorsements
Gillette, Pepsi, DuPont, Sunoco, Kellogg Company, Frito-Lay, Edy's, and Ray-Ban.
Championships
4
Annual Salary
$20 – $30 million
Net Worth
$200 million
Endorsements
$20 million
Birthday
Aug 4, 1971
Height
5 ft 8 in (1.73 m)
Cars
1933 Ford Three-Window Coupe

1952 Oldsmobile Super 88 Convertible

Jaguar XK8

Chevy Corvette C7 (Auctioned to raise money for Jeff Gordon Children's Foundation)

Camaro ZL1 (Auctioned to raise money for Jeff Gordon Children's Foundation)

332-horsepower Chevrolet Tahoe Hybrid