Jerry Jones
Jerry Jones 2022: Net Worth, Ventures, and Investments?
Jerral Wayne Jones, popularly known as Jerry Jones is an American billionaire businessman who is the owner of the franchise Dallas Cowboys of the National Football League (NFL). He purchased the Cowboys in 1989 and led the franchise to 3 Super Bowl Championships early on.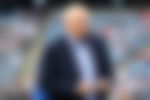 Jones is known to be a big football fan himself, he played college football for the Arkansas Razorbacks, with whom he won the National Championship in 1964. As of 2022, Jerry Jones is the fourth richest NFL owner with the most valuable team in the world.
Jerry Jones Collegiate Career
Jerry Jones had a profound Collegiate career as a football player. He co-captained the National Championship-winning 1964 team of the Arkansas Razorbacks. He played as an offensive lineman under the College Football Hall of Fame coach Frank Broyles.
He was teammates with Jimmy Johnson, who later became the first head coach of the Cowboys under the ownership of Jerry Jones. Very few owners in NFL history are known to have a significantly successful football career and Jones is one of them.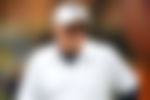 However, Jones also played running back during his days at the North Little Rock High School. This simply proves that he always felt passionate about the sport since day one.
Jerry Jones Dallas Cowboys Owner
Jerry Jones bought the Dallas Cowboys from H.R. "Bum" Bright for $140 million in 1989. During his initial years as an owner, the franchise was losing several million a month and was proving to be a bad investment for the businessman.
As soon as he took ownership of the Cowboys, Jones fired the long-time coach Tom Landry, by that time the only coach the franchise has seen, and appointed his collegiate teammate Jimmy Johnson as the new HC. Johnson led the franchise to its first two Super Bowl victories (XXVII & XXVIII).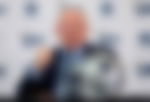 From that point on, Jerry Jones successfully created an empire out of the Cowboys, which now remains the most valuable franchise in the world with an estimated worth of $7.64 billion. However, in a recent interview Jones stated that the team is easily valued at around $10 billion.
Jerry Jones 2022: Net Worth
According to Forbes' recent valuation, Jerry Jones' net worth is estimated to be around $11.8 billion as of 2022. The Dallas resident has several businesses to his name, yet the one that proved to be most lucrative was Dallas Cowboys.
However, apart from his sports franchise, Jones has made a lot out of his oil business, Comstock. Comstock Resources is a Frisco-based exploration company that taps into natural gas reserves. According to recent news, his $1.1 billion investment in Comstock has been more than doubled and is worth $2.6 billion.
Jerry Jones Ventures & Investments
Jones is known as a wise investor who has made billions out of his investments in the Dallas Cowboys and Comstock. However, he has led numerous other ventures, most of which did not come to fruition.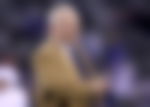 Jerry Jones made his first million after founding an oil resourcing company in the 1970s. He has also invested heavily in retail and residential real estate projects, hospitality management, and Papa John's franchise.
Jerry Jones Personal Life
Jerry Jones is married to his college sweetheart, Eugenia Jones, who is popularly known to be the mother of the Dallas Cowboys. The couple has been together for 59 years. Jones has three children, Stephen Jones (58), Charlotte Jones (56), and Jerry Jones Jr. (52).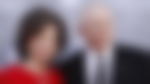 Jones' first born Stephen serves as the Cowboys' chief operating officer/executive vice president/director of player personnel. While Charlotte is the Cowboys' executive vice president and chief brand officer. And Jerry Jones Jr. is the Cowboys' chief sales and?marketing?officer/vice president.
Jerry Jones Charity & Foundations
In an attempt to return the love and support to the community of Texas, home to AT&T Stadium, the Jones family has pledged to donate $16.5 million to organizations supporting Arlington youth over 33 years through the Gene and Jerry Jones Family Arlington Youth Foundation.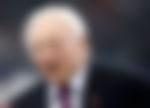 Furthermore, the Cowboys owner has also pledged $20 million to the National Medal of Honor Museum Foundation, in Arlington, Texas. The foundation will help construct the museum which is set to be completed by 2024.
How to Contact Jerry Jones?
The Dallas Cowboys owner does not have an official account on social media.
Instagram- N/A
Twitter- N/A
Born

October 13, 1942

(age 79), Los Angeles, California

High School
North Little Rock (AR)
College
University of Arkansas

Wife

Eugenia Jones

Children
3 (Stephen Jones, Charlotte Jones & Jerry Jones Jr.)
Residence
Dallas, Texas
Net Worth
$11.8 Billion
Position
Owner/President/General Manager
NFL Career
Dallas Cowboys?(1989?present)

Super Bowl

3

Major Achievement

3נSuper Bowl?champion (XXVII,?XXVIII,?XXX)

2014 NFL Executive of the Year

Pro Football Hall of Fame?(class of 2017)

1993?Outstanding Team ESPY Award

1993 Golden Plate Award of the?American Academy of Achievement

2013?Horatio Alger Award

1964?FWAA?College Football National Championship