Jim Boeheim
Jim Boeheim 2021

: Record, Net Worth, and Salary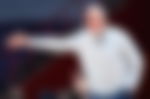 Jim Boeheim is the oldest-serving basketball coach in the NCAA currently. He has been leading Syracuse for over 40 years and has an association with them since 1963, when he started out as a player. Despite winning just one NCAA title, he is one of the most revered coaches right now.
ADVERTISEMENT
Article continues below this ad
Jim Boeheim Record
Coach Boeheim joined Syracuse as a player in 1963, and six years later, he became the assistant coach. After being an assistant for seven years, he was given the head coaching job in 1976.
From the 70s till the 90s, he developed a rivalry with John Thompson, former Georgetown head coach. On-court they were rivals, but off-court they were good friends. Thompson passed away in August 2020, and Boeheim paid respect to him in January 2021, when Syracuse faced Georgetown. Boeheim wore a white towel over his shoulder, just like Thompson, in remembrance of the late legendary coach.
https://twitter.com/Cuse_MBB/status/1348059812509212675
Boeheim hit the ground running and won his first regular-season title in 1980. His team became NCAA tournament regulars, and occasionally won the regular-season title, but the NCAA title eluded him.
Finally, in 2003, he won his first NCAA tournament, 27 years after he took over. They weren't ranked in pre-season, but they used that as motivation and went all the way. Carmelo Anthony was Syracuse's best player that season, and he was instrumental in their success. It remains Boeheim's only NCAA triumph.
In 2010, Boeheim won both Naismith College Coach of the Year and AP Coach of the Year.
The Orange made the Final Four two more times under him, in 2013 and 2016, but crashed out unfortunately. His last trophy was the 2012 Big East regular season title.
Jim Boeheim 2021 Net Worth
According to Celebrity Net Worth, Coach Boeheim's net worth is estimated to be around $16 million. His annual salary is around $2.5 million, which ranks 38th across the NCAA among basketball coaches.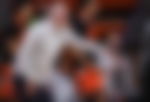 Jim Boeheim Movie Cameos
Jim Boeheim made his Hollywood debut with Blue Chips (1994) when he starred as himself, along with Hall of Famer Shaquille O'Neal. It was only a minor role, but that was enough to get him another movie.
Boeheim featured in Spike Lee's He Got Game (1998) in another cameo where he played himself.
He had another minor appearance in 2005, in a Nike commercial alongside former Syracuse star Carmelo Anthony.
Jim Boeheim foundation and charity
Coach Boeheim has a foundation with his wife, called the Jim and Juli Boeheim Foundation, which was founded in 2009. The foundation works to provide for children in need across Central New York. They provide books, courts, and sneakers for children.
ADVERTISEMENT
Article continues below this ad
They also work with cancer prevention, and also the Make-A-Wish foundation, and also hosts events that raise money for charity.
How to contact Jim Boeheim?
Jim Boeheim on Twitter: @therealboeheim
ADVERTISEMENT
Article continues below this ad
| | |
| --- | --- |
| Age | 76 |
| Nationality | United States |
| Birth Date | November 17, 1944 |
| University | Syracuse University |
| Family  | Married with three children |
| Weight | unknown |
| Height | 6'3 |
| Teams Coached | Syracuse |
| Record | 976–405 |
| Championships | 1 |