Jimmy Butler
Jimmy Butler?s Net Worth 2023, Family, House, Cars, and More
Jimmy Butler?s Net Worth 2023 (Update)
Jimmy Butler currently has an estimated net worth of $80 million. Despite being homeless during his teenage, Butler has made a fortune thanks to his grit and hard work. For the 2022-23 season, the superstar earned $37 million in salary. Over the course of his 12-year NBA career so far, the forward has reportedly received over $200 million in salary. Furthermore, Butler pockets around $10 million per year from his endorsements.
Jimmy Butler?s Early Life?
Jimmy Butler was born on September 14, 1989, in Houston, where he spent most of his early years. He graduated from Tomball High School, Texas in 2007, where he was a basketball superstar. Butler then attended Tyler Junior College, since he was not considered a huge college prospect. After his freshman year, the 6'7" star accepted an offer from Marquette to play college basketball in 2008. Butler graduated with a Bachelor of Arts degree in communications from Marquette in 2011.
Jimmy Butler?s Family and Personal Life
Jimmy Butler's parents are Jimmy Butler Senior and Londa Butler. The 6-time NBA All-Star had a very tough childhood. His father abandoned the family when Jimmy was an infant. Also, according to various reports, Londa kicked Jimmy out of the house when he was just 13 years old. The teenager was homeless and spent years alternating between friends' couches. He did not have a stable roof over his head until he was 17 when he met his close friend, Jordan Leslie, at a basketball camp.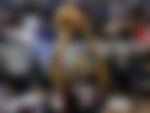 They soon became very close friends. Jordan's mother, Michelle Lambert, and stepfather already had seven children to take care of. Despite this, Michelle insisted Butler stay with their family when she found out he was homeless. Even though Jimmy was abandoned by his biological parents, he does not hold any grudge and maintains a good relationship with them.
Butler has been in a romantic relationship with Kaitlin Nowak since 2019. Nowak is a model and entrepreneur who tries to stay from the spotlight. The couple welcomed their daughter Rylee in October 2019.
Jimmy Butler?s Basketball Career
Jimmy Butler was a high school basketball superstar at Tomball High School, despite being homeless. However, he was not a huge prospect and so he decided to attend Tyler Junior College. He then attracted interest from various Division I schools after his freshman year, including Marquette. Jimmy accepted Marquette's scholarship and continued his development by playing college basketball for the next three years. He won multiple accolades for his performances in college. After graduating in 2011, he declared for the NBA draft.
Again, Jimmy was not considered a big prospect, and many teams passed up on the opportunity to draft him. The Chicago Bulls selected him as the 30th overall pick in the first round. In his rookie season, he did not get much playing time. His patience paid off in his sophomore season as he saw a considerable jump in playing time. However, Jimmy had to ply his time and prove he can be a good asset to the team. So he worked hard on the defensive end and earned the starting spot in his third year in the league.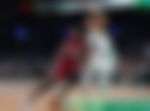 The next year, Jimmy averaged 20 points per game and earned his first All-Star appearance. He continued his ascension and became the main man for the Bulls. In 2017, he was traded to the Minnesota Timberwolves. After just one season, the Timberwolves traded him to the Philadelphia 76ers. The trend continued as the 76ers then traded Butler to the Miami Heat after just one season.
Finally, Jimmy found his home in Miami. It is arguably a match made in heaven given the mentality of Butler and the renowned Heat Culture. In his first season with the Heat, Jimmy led the team to the 2019-20 NBA Finals. Unfortunately, the team lost the title against the Los Angeles Lakers. Fast forward to the 2022-23 season, and he has again willed his team to the Finals despite being the 8th seed.
Jimmy Butler?s Stats?
College:
Games played - 106
Points per game - 12.0
Rebounds per game - 5.5
Assists per game - 1.7
NBA Regular Season:
Games played - 754
Points per game - 18.2
Rebounds per game - 5.3
Assists per game - 4.2
NBA Playoffs:
Games played? - 116
Points per game - 21.2
Rebounds per game - 6.2
Assists per game - 4.6
Jimmy Butler?s Contract
Jimmy Butler signed a three-year, $146 million contract extension with the Miami Heat in 2021, which includes a player option. This will earn him an annual average salary of $48 million. In the 2022-23 season, Butler earned $36 million.
Jimmy Butler?s Endorsements and Investments
Over the years, Jimmy Butler has acquired multiple endorsement deals which helped him financially. He has deals with major brands like Google, Tag Heuer, Logitech, Five Four, Aquahydrate, Beats By Dre, and Hyperice. Furthermore, he is interested in entrepreneurship and has invested in several business ventures. He started Big Face Coffee in 2020, which was a massive hit with fellow NBA stars in the Orlando Bubble. It has been growing in popularity ever since. Also, he has established a marketing agency called Curated Hue.
Butler earned around $5 million per year from his sneaker deal with Nike's Jordan brand until 2020. In 2021, he reportedly signed a shoe deal with Li Ning that pays him $3 million per year. Even though the value of his current sneaker deal is less than his previous one, Butler opted for it because he wanted his own signature shoe.
Jimmy Butler?s Awards and Achievements
6נNBA All-Star?(2015?2018,?2020,?2022)


NBA Eastern Conference Finals MVP?(2023)



Olympic Gold with the U.S. Men's basketball team (2016)



All-NBA Second Team?(2023)


4נAll-NBA Third Team?(2017,?2018,?2020,?2021)


5נNBA All-Defensive Second Team?(2014?2016,?2018,?2021)


NBA Most Improved Player?(2015)


NBA steals leader?(2021)
Jimmy Butler?s Charity Work
Jimmy Butler has been actively engaged in helping the underprivileged youth in the country. He has made various donations to schools over the years. In 2017, he received the NBA Cares Community Assist Award for the month of April for his efforts to help the youth of Chicago. He has also supported the Mercy Home for Boys & Girls organization.
Jimmy Butler?s House and Cars
In 2015, Jimmy Butler bought a mansion for $4.3 million in River North during his time with the Chicago Bulls. He then reportedly sold the property for $4.2 million when he was traded. Currently, Butler lives in his $7.5 million home in Stonegate, South Miami. The two-story estate spans over 6,148 square feet of living space, with six bedrooms and six bathrooms. The luxury mansion comes with all the modern amenities as well.
Butler has a simple yet exciting car collection. Some of the most notable cars in his garage are Porsche 911 Carrera S, Mercedes-Maybach GLS, and Toyota Sienna.
Jimmy Butler?s Social Media Accounts
| | |
| --- | --- |
| Full Name | Jimmy Butler |
| Popular Name | Jimmy Buckets |
| Birth Date | 14 September 1989 |
| Birth Place | Houston, Texas |
| Age | 33 |
| Height | 6?7? (201 cm) |
| Weight | 230 lbs (104 kg) |
| Parents | Jimmy Butler Senior and Londa Butler |
| Nationality | American |
| Ethnicity | African American |
| Net Worth | $80 million |
| Salary | $37 million |
| Spouse | Kaitlin Nowak |
| Relationship/Marital Status | In a relationship |
| Children | Rylee Butler |
| Profession | Basketball player |