Jimmy Garoppolo
Jimmy Garoppolo 2022: Net Worth, Salary, and Endorsements?
James Richard Garoppolo aka. Jimmy Garoppolo, is an NFL quarterback who currently plays for the NFC juggernauts the San Francisco 49ers. Garoppolo started his professional football career as a backup for Tom Brady in the New England Patriots under the coaching of Bill Belichick.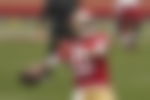 Jimmy Garoppolo was the 62nd overall pick by the Patriots in the 2014 NFL Draft. After devoting his rookie years in Boston, he got traded to the San Francisco 49ers where he later earned a starting role as a QB1.
Despite being the most outstanding offensive player in the NCAA during his final season with Eastern Illinois, Garoppolo didn't win any significant accolades in pro football.
Jimmy Garoppolo Stats
According to Pro-Football-Reference, Garoppolo in his last eight regular seasons has started a total of 47 games making 2021 and 2019 the only two seasons where he played over six games. In his 47 games, Garoppolo has completed 960 passes for 1,418 attempts covering 11,852 yards, scoring 71 touchdowns for 38 interceptions.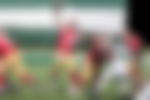 The quarterback has two Super Bowl championships on his board of accolades, however, that was when he used to play under the shadows of Tom Brady.
Garoppolo has reached the playoffs just three times in his career. Although he appeared in just one playoff game with the New England Patriots, he didn't contribute anything to his stats table. However, it was his 2019 and 2021 postseason spells with the 49ers that proved fruitful.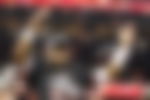 During both seasons, he took the Niners to the Conference Championships yet failed to qualify for the Super Bowl both times. During those six postseason games, Jimmy G threw for 80 catches in 132 attempts covering 962 yards and scoring four touchdowns with six interceptions.
Jimmy Garoppolo 2022 Net Worth
According to Celebrity Net Worth, Jimmy Garoppolo is estimated to have a net worth of $25 million. The NFL QB signed a four-year rookie contract with the New England Patriots worth $3.4 million with an $853,744 signing bonus.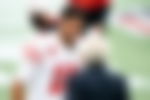 However, following his trade to the Niners, he signed one of the biggest deals in the NFL. Garoppolo signed a 5-year contract worth a maximum of $137.5 million with the 49ers which at that time was the largest contract in NFL history.
As of now, the quarterback enjoys a $27.5 million average annual salary from the same contract with the Niners, despite being a backup to Trey Lance.
Jimmy Garoppolo Charity and Foundations
?Jimmy Garoppolo has participated in many charity drives, donating his hard-earned money to people in need. In 2020, Garoppolo along with other 49ers players donated to the Second Harvest Food Bank on Thanksgiving to purchase food for people who suffered the most during the pandemic.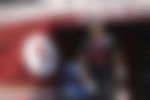 On February 2021, Garoppolo auctioned off his signed cleats, and the received amount was passed directly on to 'One World Charity e.V.' without any deductions of cost.
Jimmy Garoppolo Endorsements
During his nine seasons in the NFL, Jimmy G hasn't signed many endorsements deals, but he has certainly not missed the big names too. Garoppolo has endorsed huge brands namely Nike, Jordan Brand, Bose, New Era, and Men?s Wearhouse.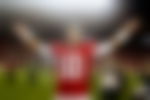 In 2018 Forbes reported that the Niners quarterback makes an estimated sum of $200,000 from endorsement deals yearly.
How to Contact Jimmy Garoppolo?
Jimmy Garoppolo Instagram: jimmypolo10
Jimmy Garoppolo Twitter: @JimmyG_10
Born
November 2, 1991

?(age?30)

Weight
225 lbs (102 kg
Height
6 ft 2 in (1.88 m)
Position
Quarterback
NFL Draft
2014?/ Round:?2?/ Pick:?62
Endorsements
Nike, Jordan Brand, Bose, New Era, Men?s Wearhouse
Agent
Don Yee
Residence
San Francisco Bay Area, California
NFL Career
New England Patriots?(2014?2017)

San Francisco 49ers?(2017?present)

Super Bowl
XLIX & LI
Major Achievements
2נSuper Bowl?champion (XLIX,?LI)

Walter Payton Award?(2013)

OVC?Offensive Player of the Year (2013)

First-team All-OVC?(2013)

Second-team All-OVC?(2012)