Joe Gibbs
Joe Gibbs Net Worth 2023 (Update)
Without a doubt, Joe Gibbs is one of the household names in the NASCAR Cup Series. He's most popularly known for owning Joe Gibbs Racing in the NASCAR racing arena. However, it is not the only sport he's well-versed in. Before joining NASCAR as an owner, Gibbs was the head coach of the Washington Redskins in the National Football League (NFL).
In fact, he is regarded as one of the finest coaches in NFL history. Coming back to NASCAR, Gibbs has enjoyed a stellar spell as an owner, having been in the sport for over 30 years now. As reported by CelebrityNetWorth, the 82-year-old has a net worth of around $60 million.
Gibbs last earned a salary when he coached the Redskins in 2004. Back then, he signed a five-year contract worth $28.5 million, becoming the highest-paid NFL coach then. Since officially retiring from the coaching world in 2007, he has made the majority of his income through Joe Gibbs Racing and his other business ventures.
Interestingly, Gibbs has been twice the co-author of the books, "Joe Gibbs: Fourth and One" and "Racing to Win". However, in 2009, he wrote a book "Game Plan for Life" focusing on his life in football and also on his life outside of sports.
Joe Gibbs Early Life?
The veteran coach was born on 25 November 1940 in Mocksville, North Carolina. In his boyhood days, since his family kept moving, Gibbs enjoyed hunting, basketball, and football in Mocksville, Asheville, and Sand Hill. However, it was in California, that he attended Santa Fe Springs High School and later on in Cerritos Junior College in Norwalk, California.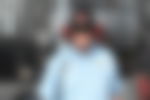 In 1961, he enrolled at California State University in San Diego. After earning his degree in physical education in 1964, he completed his M.S. degree in 1966. Interestingly, he also served as a graduate assistant where he coached the offensive line under the guidance of coach Don Coryell from 1964 to 1966.
Joe Gibbs's family and personal life
Joe Gibbs is one of the two children born to parents Jackson C. Gibbs and Winnie Gibbs. Jackson Gibbs served in multiple capacities as an officer of the peace, including the sheriff's deputy before the entire family shifted to Santa Fe Springs. From there on, he worked in a bank. As far as Joe Gibbs' mother is concerned, she worked for a telephone company.
While not much information is available, it is only known that Gibbs has a brother named Jim. The JGR owner is married to his wife, Pat Escobar Gibbs for over 50 years now. Interestingly, Pat has Mexican American ancestry and as of 2023, she's 73 years old.
https://twitter.com/NASCARonTSN/status/1589366332218544128?s=20
Joe and Pat Gibbs had two sons named Coy and J.D. Gibbs. J.D. and his wife Melissa have four sons Jason, Jackson, Miller, and Taylor. On the other hand, Coy and his wife have three sons Jet, Ty, and Case, and a daughter in Elle. Unfortunately, Joe and Pat have lost both their sons.
J.D. lost his life on January 11, 2019, after fighting a long battle with a neurological brain disease. However, the case with Coy was different as he passed away in his sleep at the age of 49 in November 2022. It is unfortunate how Coy's death occurred on the night his son Ty won the 2022 NASCAR Xfinity Series championship.
Joe Gibbs's NASCAR career
Without a doubt, Joe Gibbs made his name while being the head coach of the Washington Redskins. However, when he decided to retire in 1992, he was set for his new career in managing Joe Gibbs Racing. Interestingly, he purchased the team in 1991 as it became a part of the NASCAR Winston Cup racing from the 1992 season.
Interestingly, Dale Jarrett was the first driver for Gibbs' team. Fast forward to 1999 and the legendary coach was instigated by multiple groups to buy the Washington Redskins. However, Gibbs then declined the offer as he couldn't foresee any role under the ownership of Daniel M. Snyder.
While this didn't work out, Gibbs went ahead to purchase a five percent share in the Atlanta Falcons in 2002. The Atlanta franchise worth $27 million then saw Gibbs become one of the three minority partners. Despite making this purchase, the veteran coach had a clear message for the Redskins faithful.
Speaking to Washington Post, he said, "I still love Washington and the Redskins, and I will always love them. I just want the people there to know that."?The deal saw Gibbs become partners with Arthur Blank, co-founder of Home Depot. Gibbs and Blank got acquainted through NASCAR as the latter was one of JGR's sponsors.
https://twitter.com/Commanders/status/561901871237824512?s=20
Interestingly, Gibbs did return to the Redskins in 2004, coming out of his retirement. He suffered a 6-10 defeat then, the worst of his career. While coming back looked like a bad call, his team ended the season on a high note with an impressive 21-18 victory over Minnesota.
With over 30 years in the NASCAR Cup Series, Joe Gibbs is still keenly involved in the sport. In fact, he is more often than not seen at the races, dedicating his utmost self to supporting his team.
Joe Gibbs Stats and Championships
Without a doubt, Joe Gibbs had a stunning as a coach in the NFL. Not many know but he worked pretty hard to earn the head coach job for the Washington Redskins in 1981. Prior to that, he was a college and pro football assistant for 15 seasons.
In his two spells with the Redskins, Gibbs managed 248 games with a win percentage of 62.1% in the regular season. While 154 wins in the regular season looked impressive, his performance in the playoffs wasn't bad either. In 24 playoff games, he managed to win 17 of them.
As far as the NASCAR Cup Series is concerned, Joe Gibbs Racing has to date participated in 2935 races and won 203. Safe to say, with 868 top-five and 1436 top-ten finishes, Gibbs's team has become a powerhouse in the competition as they continue to compete strongly for the title every year. His team's performance in the NASCAR Xfinity Series has been decent enough with 197 wins from 2010 races over a span of 27 years.
Joe Gibbs Endorsements?
Over the years, Joe Gibbs Racing has only got stronger and has attracted a number of sponsors. Some of the big endorsers in FedEx, Interstate Batteries, Bass Pro Shops, DeWalt, Shingrix, Monster Energy, Auto-Owners Insurance, Rheem, SportClips Haircuts, Coca-Cola, Reser's Fine Foods, Ruud, DN Solutions, Strategic Education Inc, Acumatica, and many others.
Having won 203 races and five Cup Series titles, Joe Gibbs Racing's team value was last estimated to be around $230 million in February 2020 as per Forbes. Although there is no specific current figure available, surely JGR must have progressed well in this regard.
Joe Gibbs Awards and Achievements
There is no question how Joe Gibbs remains one of the most reputed coaches in NFL history. With four NFC Championships and three Super Bowl titles to his name, not many could boast of such an achievement. In fact, he remains the only coach so far to have won Super Bowls using three different starting quarterbacks.
Gibbs was twice named the NFL Coach of the Year, once in 1982 and the other in 1983. For his remarkable achievements in the sport, was inducted into the Pro Football Hall of Fame in 1996. Not only that, he was also honored by being named to the NFL 100 All-Time Team.
https://twitter.com/Commanders/status/1223281162598088709?s=20
What makes Gibbs an incredible leader is how well he has done with his NASCAR team Joe Gibbs Racing. Under his ownership, the team has flourished immensely and has won the NASCAR Cup Series five times to date. In fact, as an owner, he has also won the NASCAR Xfinity Series four times.
To acknowledge his fabulous achievements in the sport, he was inducted into the NASCAR Hall of Fame in 2020.
Joe Gibbs Charity and Foundation
It is no secret that Joe Gibbs is a religious person and strongly believes in passing on his faith to help others. Keeping this in mind, he started his charity "Youth for Tomorrow" in 1986. The charity focuses on providing children and families with excellent treatment to better their well-being and growth.
In 2007, the YFT raised the "Mommy and Me" program to help pregnant and parenting teens. Seven years later, the charity's academic program got nationally accredited by the Council On Accreditation (COA). Last year, Joe Gibbs became the inaugural inductee into the Youth For Tomorrow Hall of Fame.
Joe Gibbs Drivers
While Joe Gibbs has invested a lot of effort, time, and money in his JGR team, he certainly has assembled a good pack of drivers. In the NASCAR Cup Series, Gibbs has four drivers Denny Hamlin, Martin Truex Jr, Christopher Bell, and grandson Ty Gibbs. The team is a combination of youth and experience with Hamlin and Truex Jr there to guide young Bell and Ty Gibbs.
Hamlin and Truex Jr both share an experience of having participated in more than 600 races. Interestingly, other than Ty Gibbs, all three drivers have a win registered in the Cup Series this season. While Joe Gibbs has an impressive team there, his Xfinity Series team isn't too bad either.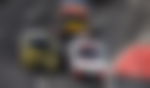 2017 Cup Series champion Martin Truex Jr's brother Ryan Truex, Sammy Smith, and John Hunter Nemechek make the Xfinity Series team for Joe Gibbs Racing. While it is a strong setup, Gibbs will be hoping one of them to make it count this season. With Nemechek leading the competition and Smith currently in the eighth position on the table, surely a title win cannot be written off.
Joe Gibbs's Social Media Accounts
Despite being a popular entity, Joe Gibbs prefers limited appearances and activities on social media. Although he's not frequently seen on Twitter, Gibbs is quite active on Facebook with his posts. Other than that, the JGR owner doesn't have any direct involvement either on Instagram or YouTube. In fact, his online website presence comes either through his NASCAR team or his charity operations.
| | |
| --- | --- |
| Full Name | Joe Jackson Gibbs |
| Popular Name | Joe Gibbs |
| Birth Date | November 25, 1940 |
| Birth Place | Mocksville, North Carolina |
| Age | 82 years |
| Height | 5' 5"/ 168 centimeter |
| Weight | 70 kg/154 lbs |
| Parents | Jackson C Gibbs & Winnie Gibbs |
| Siblings | Jim Gibbs |
| Nationality | American |
| Ethnicity | White |
| Net Worth | $60 million |
| Salary | Not Applicable |
| Spouse | Pat Escobar Gibbs, formerly known as Patricia Escobar |
| Relationship/Marital Status | Married |
| Children | Jason Dean Gibbs & Coy Gibbs |
| Profession | NASCAR team racing owner |
| Team | Joe Gibbs Racing |