Joe Gibbs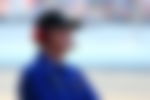 Joe Gibbs: 2021 Net Worth, Salary, and Endorsements
Joe Gibbs is the team owner of Joe Gibbs Racing. He shifted to NASCAR after serving as the 20th and 26th head coach of the Washington Redskins.
Following that, in 1992, after his retirement, he found the team in NASCAR. However, he moved back to coaching the Redskins in NFL, in 2004. He finally left coaching in NFL in 2007.
He holds the record of inducting in both the sports, NFL and NASCAR.
Joe Gibbs: Stats and Championships
Gibbs was the Offensive line coach for San Diego State Aztecs from 11964 to 1966. Further, from 1967 to 1968 he acted in the same role for Florida State Seminoles. From 1969 to 1970, he became the offensive line coach USC Trojans, yet again.
From 1971 to 1972, he became the Running backs coach for Arkansas Razorbacks. He stood for the same post again from 1973 to 1977 at the St. Louis Cardinals.
Gibbs became the Offensive Coordinator in 1978 at Tampa Bay Buccaneers. He was again active in the same post from 1979 to 1980  for San Diego Chargers.
Finally, from 1981 to 1992 and 2004 to 2007, he achieved the post of a head coach for the Washington Redskins.
He earned the title of Super Bowl three times as the head coach of Washington Redskins.
In 1982 and 1983 he won the AP Coach of the Year title. Further, in 1996 he attended the Pro Football Hall of Fame as an inductee.
As the owner of the Joe Gibbs team, he grabbed the NASCAR Cup Series Championship title five times. Further, won the NASCAR Xfinity Series Championship title twice. Furthermore, again as the owner of the team, he earned the NASCAR Daytona 500 Championship title four times.
He attended the NASCAR Hall of Fame as an Inductee in 2020, too. His coaching records in NFL, as per career stats, range 154-94 (.621), the postseason records to 17-7 (.708). Further, his career records to 171- 101 (.629)
Joe Gibbs: 2021 Net Worth
His net worth, according to Celebrity Net Worth, is $60 million.
He is the only coach who bagged the trophy of the Super Bowl with three distinct starting quarterbacks.
Joe Gibbs: Personal Life
Gibbs was born on November 25, 1940, in Mocksville, North Carolina.  After attending his high school at Santa Fe in Santa Fe Springs, California, he completed his college education at San Diego State.
Currently, he resides with his wife in Charlotte, North Carolina. The couple have two sons, J. D. Gibbs and Coy Gibbs. J. D..
Joe Gibbs has his hands in politics too, apart from his career in the field of sports.
Gibbs also made a career in writing. He co-authored Joe Gibbs: Fourth and One and Racing to Win. Further, in 2009 he penned Game Plan for Life.
Joe Gibbs: Charity and Foundations
Joe Gibbs is active in the realm of philanthropy. He has founded the organization "Youth For Tomorrow". It helps the families, children, and adolescents in need by providing residence, educations, and other needed services.
ADVERTISEMENT
Article continues below this ad
How to Contact Joe Gibbs?
Joe Gibbs' Racing team has profiles on Instagram, Twitter. There is also an official website, through which people can shop merchandise and stay updated.
Joe Gibbs: Quick Facts
ADVERTISEMENT
Article continues below this ad
| | |
| --- | --- |
| AGE | 80 |
| DATE OF BIRTH | November 25, 1940 |
| NATIONALITY | American |
| ETHNICITY | White |
| MARITAL STATUS | Married |
| SPOUSE | Pat Gibbs |
| RESIDENCE | Charlotte, North Carolina |
| CHILDREN | 2- J.D. Gibbs and Coy Gibbs |