Joe Rogan
Joe Rogan: Net Worth 2023, JRE Podcast, Wife, and Spotify Deal
Joe Rogan: Net Worth 2023
Over the years, Joe Rogan has tried his hand in various fields, which has led him to become a fan-favorite UFC commentator. He secured a multi-million deal with Spotify for his podcast, and as of January 2023, he holds a net worth of about $120 million.
Rogan's podcast, ?The Joe Rogan Experience?, has become one of the most popular podcasts in the world, with millions of listeners and subscribers.?
His connection with the UFC dates back to 1997, when he did his first 12 events for free. But over 25 years later, he continues to commentate for the promotion and is paid well for it. It is estimated that he earns around $50,000 per event.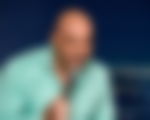 His comedy career also bloomed over the years. Prior to the pandemic, Joe Rogan performed at approximately 4 venues per month, with an average theater capacity of 15,000 seats and an average ticket price of $60. With an estimated capacity of 80%, the calculation would show 4 venues x 15,000 seats x $60/ticket x 80% capacity x 50% cut x 12 months = $17.3 million per year. Additionally, he has released 6 comedy specials, some of which can be found on Netflix, and is estimated to have earned approximately $5 million for his Netflix special.
Joe Rogan is a co-owner of the health and wellness company 'Onnit', which provides supplements, food, and unique fitness equipment. In 2017, Onnit generated around $28 million in annual revenue, and today it is estimated to be close to $50 million per year.
Rogan receives income from multiple sources through his podcast, 'The Joe Rogan Experience'. He is paid by Spotify, podcast sponsors, and YouTube. The podcast is estimated to have around 200 million downloads per month, which calculates to 200 million downloads per year / 1000 CPM x $20 x 12 months = $48 million per year from podcast sponsors. He is estimated to have 130 million views on YouTube, and with YouTube's CPM, 130 million views per month / 1000 RPM x $4 = $520,000 per month from YouTube Adsense.
Hence, the UFC commentator has an estimated yearly revenue of $110,520,000 from various sources such as UFC commentating ($2 million), comedy shows ($23 million), Onnit ($2 million), Spotify ($30 million), podcast sponsors ($48 million), and YouTube Adsense ($6.2 million).
Joe Rogan?s early life and parents
Joe Rogan was born and brought up in Newark, New Jersey. He was raised in a family with Irish and Italian roots and went to Newton South High School in Massachusetts. He did not pursue higher education and dropped out of the University of Massachusetts, Boston.
The MMA analyst got his start in martial arts as a way to gain self-confidence and learn how to defend himself. Joe Rogan began karate at the age of 14, then taekwondo a year later. He won the lightweight division of the US Open Taekwondo Championship when he was 19 years old, and he later won the full-contact state title in Massachusetts for four straight years.
Over the years, Joe Rogan has learned several martial arts, including Taekwondo, Boxing, Kickboxing, Wrestling, and Jiu-Jitsu, and practices yoga and lifts weights to complement his training. He is a black belt under Eddie Bravo's 10th Planet Jiu-Jitsu, a style of no-gi Brazilian jiu-jitsu, and a black belt in gi Brazilian jiu-jitsu under Jean Jacques Machado.
Rogan's mother is Susan Lembo. His father, Joseph Rogan, was a police officer in Newark and also an amateur boxer. However, his parents divorced when he was young, and his father left the family.
Joe Rogan's Professional Career and Highlights
Joe Rogan has had a multifaceted career in entertainment, starting with his acting career in the 1990s. He played Frank Valente in 'Hardball' in 1994 and later Joe Garrelli in 'NewsRadio' from 1995 to 1999. He also had guest appearances on several TV shows such as 'Good Morning Miami', 'Just Shoot Me' and 'Silicon Valley'.
Besides acting, Rogan began his stand-up career in 1988 at the Boston-area Stitches comic club and went on to make a name for himself in the comedy world. He appeared on TV shows such as 'Fear Factor', 'The Man Show', 'MADtv', and 'Game Show in My Head'- an American reality talent show.
Rogan's commentary career in the UFC began in 1997 and he has since become a well-known interviewer and color commentator for the sport. He hosted 'Fear Factor' in 2001, and 'Late Friday' from 2001 to 2002. In 2009, he launched his podcast, 'The Joe Rogan Experience', which has become one of the most popular podcasts.
Joe Rogan?s Assets and Endorsements
The podcaster is known for his extravagant spending habits. He owns a luxurious $14.4 million house in Texas, which boasts a spacious and modern design. Besides that, he also owns a multi-million dollar 14,000-square-foot studio in a warehouse, where he shoots his podcasts.
Joe Rogan also has an extensive collection of high-performance vehicles, including some of the most sought-after models on the market. He is known to have a passion for muscle cars, and his collection is said to include a range of popular and exotic brands. Some of the notable cars in his collection are:
Tesla Model S P100D


1971 Ford Bronco ICON 4x4 restomod


1995 TLC4x4 Toyota Land Cruiser FZJ80 restomod


2008 SharkWerks Porsche 997 GT3 RS


1993 Porsche 964 RS America


1965 Chevrolet Corvette Stingray restomod


1969 Chevrolet Nova


2005 BMW E46 M3


1970 Plymouth "Sick Fish" Barracuda
Beyond his car collection, Rogan also has a love for watches, particularly G-Shock watches, and has an impressive collection of high-end timepieces. Other expensive items that Joe Rogan is known to own include a collection of artwork, luxury furniture, and expensive electronics.
Awards and Honors
Teen Choice Award




World MMA Awards




(2011 MMA Personality of the Year




2012 MMA Personality of the Year




2014 MMA Personality of the Year




2015 MMA Personality of the Year




2016 MMA Personality of the Year




2017 MMA Personality of the Year




2019 ? July 2020 MMA Personality of the Year)
Who are Joe Rogan?s Wife and Kids?
Joe Rogan's wife Jessica Ditzel is a multi-talented individual. In 2010, she worked as a model for M Model Management before transitioning to Rent-A-Car as an assistant manager. She has had positions as an account executive for California-based Robert Half Technology and a product analyst for Volvo Motorsports.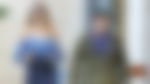 Joe Rogan and Ditzel met in 2001 at a bar in Los Angeles where Ditzel was working as a cocktail waitress. Rogan became a regular customer, frequently visiting the bar until they started seeing each other shortly after. The couple dated for eight years before getting married in 2009.
The couple has three daughters, Kayja Rose Connor, Lola Rogan, and Rosy Rogan. Joe Rogan is also the step-father to Ditzel's firstborn daughter, Kayja Rose Connor, whom he legally adopted in 2009 from her former relationship with the late singer Keven 'Dino' Conner.
Is Joe Rogan vaccinated?
As per several reports, Joe Rogan is not vaccinated. He has been a fervent advocate of not taking the COVID-19 vaccine and has made some strong comments on the same, which got him in some serious trouble, too.
Many people on social media have criticized Joe Rogan for spreading misinformation about the vaccine and for giving a platform to anti-vaccine sentiments. Some people have expressed concerns about the influence that his comments may have on people's decisions about vaccination.
Joe Rogan emphasized that his personal stance on vaccination is not meant to discourage people from getting vaccinated or to promote misinformation. He encouraged listeners to seek information from credible sources and to make informed decisions based on the best available evidence. The color commentator further clarified that his stance was, that if you are a young, healthy person, you should avoid vaccines.?
All you need to know about Joe Rogan and his Spotify deal
Joe Rogan and Spotify have signed a multi-year deal that calls for him to host his podcast exclusively on Spotify. 'The Wall Street Journal' initially reported that the deal was estimated to be worth $100 million. However, later, 'The New York Times' doubled the figure and reported that the deal is actually worth $200 million.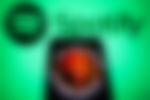 In 2020, he signed a $200 million deal with Spotify to exclusively host the podcast on their platform, further increasing his wealth.?
How much does Joe Rogan pay his guests for podcasts?
The guests who appear on ?The Joe Rogan Experience? (JRE) podcast with Joe Rogan do not receive any monetary compensation for their appearance. Despite this, many high-profile individuals are willing to appear on the show for free due to the massive reach and popularity of the podcast, as it provides them with exposure to a large and diverse audience.
While guests do not receive a direct payment for appearing on JRE, Joe Rogan sometimes provides accommodations for his podcast guests, including flights and hotel stays. This allows guests to participate in the show without incurring any personal expenses.
What businesses does Joe Rogan own?
Joe Rogan is best known for his work as a commentator for the UFC, his podcast ?The Joe Rogan Experience?, and his stand-up comedy career. Despite being primarily known for his entertainment work, he also has several business ventures.
One of his most significant business ventures is his partnership with the health and wellness company 'Onnit'. He is an advocate for their products and often mentions them on his podcast.
| | |
| --- | --- |
| Name | Joe Rogan |
| Full Name | Joseph James Rogan |
| Born | August 11, 1967 |
| Age | 55 |
| Birth Place | Newark, New Jersey, U.S. |
| Height | 5? 8? |
| Religion | Catholic |
| Nationality | American |
| Zodiac Sign | Leo |
| Profession | Podcast host, color commentator for the UFC, stand-up comedian |
| Marital Status | Married |
| Wife?s Name | Jessica Ditzel |
| Children | Kayja Rose Connor, Lola Rogan, and Rosy Rogan |
| Net Worth | $120 Million |
| Sources of Income | UFC Commentating, Podcast, Stand-up Comedy, Onnit |
| Siblings | Bridget Rogan Carselda (Half-sister) |
How to Contact Joe Rogan?