Joe Rogan
Joe Rogan 2022: Biography, Net Worth and Salary
Joe Rogan was born on August 11, 1967, in Newark, New Jersey. He grew up with a keen interest in martial arts. While he had a small career as an amateur fighter, fear of injuries made him hang his gloves up at the age of 21.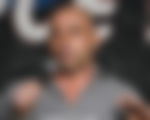 He started a career as a stand-up comic in Boston, which eventually led to him having a career on TV. Rogan signed a developmental contract with Disney in 1994 and appeared on various networks such as NBC and Fox as an actor in sitcoms.
ADVERTISEMENT
Article continues below this ad
Joe Rogan: Career
While Rogan had already appeared on UFC programming, his first foray into mainstream popularity came with Fear Factor. Rogan accepted to host the show as it would help inspire him to have content for his shows. It isn't coincidental that Rogan's stand-up gigs became national after they saw him host Fear Factor.
The show ended in 2006, but is still considered a part of American TV lore. Rogan will forever be tied to that ambitious TV project.
Rogan debuted as an interviewer for the UFC at UFC 12. He continued working with the promotion for a few years until he left due to low pay. However, Rogan was brought back in 2001 when the UFC was bought by Zuffa. He agreed to do shows for just a bunch of tickets because he was such a fan of the sport.
However, by 2003 he started getting paid regularly by Dana White. He formed the core of the UFC broadcast booth till 2016 with Mike Goldberg, and since with Daniel Cormier and Jon Anik. Rogan does 10 UFC shows a year now.
Joe Rogan: Personal life
Joe Rogan is married to Jessica Ditzel, a former cocktail waitress. The couple tied the knot in 2009 and have two daughters together. Rogan also adopted Ditzel's daughter, Kayja Rose, from a previous relationship.
He holds a black belt in Eddie Bravo's 10th Planet Jiu-Jitsu, a style of no-gi Brazilian Jiu-Jitsu, and a black belt in Jean Jacques Machado's gi Brazilian Jiu-Jitsu.
Joe Rogan: Podcast
Rogan began his 'The Joe Rogan Experience' Podcast in 2009 with comedian Brian Redban. The podcast steadily grew in popularity, becoming one of the first major podcasts to get visibility during the podcast boom.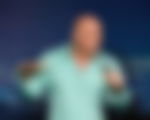 It is now a center for various pop-culture figures from different political leanings and experiences coming to talk to Rogan.
His notable guests have been Elon Musk, Lance Armstrong, Mike Tyson, and various MMA World Champions like Kamaru Usman, Georges St. Pierre, Jon Jones, Israel Adesanya, etc.
The podcast was sold to Spotify for $100 million, the most expensive licensing agreement for a podcast to date. In 2022, reports have claimed that Spotify's deal might have been even more lucrative, and Rogan might have taken home a $200 million deal instead of the initial $100 million.
One more feather in Rogan's cap was when 'The Joe Rogan Experience' became the most consumed media on the planet, with 11 millions views on average.
Joe Rogan: Net Worth and Salary 2022
As per Celebrity Net Worth, Rogan has an estimated net worth of $120 million.
Joe Rogan: Charity and Foundation
In 2017, Joe Rogan committed the entire proceedings of his comedy special to the Las Vegas victims fund, after the area witnessed a deadly attack that left 50 dead.
ADVERTISEMENT
Article continues below this ad
In 2020, Joe Rogan showed his generous side yet again when he donated $80,000 to the Wild Warriors foundation in Australia.
How to contact Joe Rogan?
ADVERTISEMENT
Article continues below this ad
| | |
| --- | --- |
| Age | 54 |
| Born | 8-11-67 |
| Position | UFC commentator |
|  Net Worth | $120 million |
|  Spouse |  Jessica Ditzel |
| Kids | 3 |