Joey Logano
Joey Logano: Net Worth, Salary and Endorsements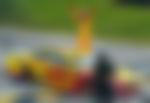 Joey Logano is an American stock auto racing driver. Logano was born on May 24, 1990, in Middletown, Connecticut.
Currently, he drives the No. 22 Ford full-time in the NASCAR Cup Series and the No. 54 Ford F-150 in the Truck Series for David Gilliland Racing.
He previously drove for Joe Gibbs Racing from 2008 to 2012, gathering two victories and 41 top-10 finishes. Since then, he has moved to Team Penske and has never looked back. In 2015, he became the second-youngest Daytona 500 winner, behind Trevor Bayne.
Joey Logano: Stats and Championships
He holds the record of the youngest Nationwide Series champ at 18 years old, and of the youngest Spring Cup Series victor at 19 years old.
Logano started his racing career during the '90s when he was still in primary school. His first major NASCAR win came during the Meijer 300 at Kentucky Speedway in his third career start in the 2008 Nationwide Series.
Following that year, he won a few NASCAR races and made a record in 2012 with nine wins, six pole positions, and he led 1,065 laps while contending in 22 of 33 races.
In 2018, Joey had an up and down run at that year's Daytona 500 with a tire rub and a pitlane penalty. However, he managed to bounce back to finish the race in fourth. In the same year, he won the Monster Energy NASCAR Cup Series Championship.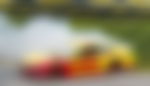 Joey Logano: Net Worth
Joey has a net worth of $44 million, as per Celebrity Net Worth. He holds the title (until this point) as the youngest Nationwide Series champ, and as the youngest Sprint Cup Series race winner.
Between June 2018 and June 2019, Logano earned $11 million. By far most of those earnings, generally $9.5 million, originated from salary/rewards from races. He received the rest of his income from sponsors. This made him the fifth highest-paid driver in NASCAR, according to Forbes.
Joey Logano: Sponsors
The primary sponsor for Logano is the Oil company Shell-Pennzoil. In 2017, they signed a contract to extend the sponsorship deal till 2023.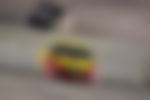 Other sponsors of Joey Logano are AAA, Auto Club of Southern California, Autotrader and MoneyLion.
The Team Penske driver's earning through endorsements is $1.4 million.
Joey Logano: Foundations and Charities
He established the "Joey Logano Foundation" in 2013, with his wife Brittany as the vice-chair of this foundation. The non-profit association is giving renewed opportunities to the kids by aiding during troublesome occasions in their lives. In 2017, alone JLF circulated $930,788 that helped 187,000 youngsters and young adults.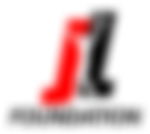 Joey Logano: Lifestyle
Logano lives in a delightful home in Huntersville, North Carolina. The 3,175 square feet home boasts of a swimming pool, a home theater, and a unique wet bar for unwinding during the offseason. He got the house for $625,000.
Joey's affection for vehicles isn't hidden. He owns several envy-worthy vehicles in his garage. Autoblog reports, Logano purchased his first vehicle at 16 years old, a matte dark Chevy SSR. He then got a sweet old '61 Ford Econoline van, 2004 Ford Thunderbird. However, his undisputed top choice is an old Ford Model T limousine.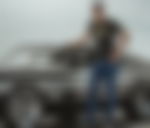 Joey Logano even runs a show on his YouTube channel. The show is called "Carography with Joey Logano." In the show, Logano uncovers his novel vehicle assortment and discusses the tales behind every one of his vehicles.
Read More - WATCH: Joey Logano Reveals His Mad Max Car Collection
Joey Logano: Personal Life
He has been married to Brittany Baca since December 13, 2014. The pair have known each other since they were kids and met at a skating arena in Charlotte.
They dated for a long time before their 2014 wedding in Ashville, North Carolina. They were married for a while before having a child, Hudson Joseph Logano, on January 4, 2018.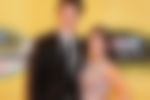 He frequently shares photos of his family on both Instagram and Twitter. His family lives in Huntersville, North Carolina.
How to contact Joey Logano
Logano is very active and highly popular on social media. As a result, it?s the most accessible and easiest method to keep in touch with the Cup Series Champion. Joey Logano is on all the popular social media platforms such as Instagram, YouTube, Twitter, and Facebook.
While these serve as an excellent platform for fan requests and interactions, Logano also has his own official website and management team to keep track of proposals and requests.
Interested parties can reach out to Joey Logano through his contact page. Alternatively, one could also write a letter to his mailing address at:
Joey Logano Racing
9911 Rose Commons Dr. Suite E-15
Huntersville, NC 28078
| | |
| --- | --- |
| Age | 32 |
| Marital Status | Married |
| Residence | Huntersville, North Carolina |
| Nationality | American |
| Team | Team Penske |
| Endorsements | Shell-Pennzoil, AAA, Auto Club of Southern California, Autotrader, MoneyLion |
| Championships | 2 |
| Annual Salary | $9.6 million |
| Net Worth | $44 million |
| Endorsements | $1.4 million |
| Birthday | 24th May |
| Height | 1.85m |
| Cars | Chevy SSR, '61 Ford Econoline van, 2004 Ford Thunderbird, Ford Model T limousine |