John Cena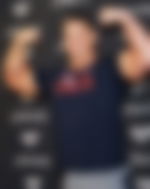 John Cena 2022 - Net Worth, Salary, and Endorsements
No other wrestler in the world has polarized opinions as much as John Cena. For some, he's just a pretty face who had the backing of the management and became "Super Cena". For many others, he was the champ who ran the camp for WWE when there were no legitimate stars.
Love him or hate him; you can't deny that Cena has an unparalleled mainstream appeal that resonates with not just wrestling fans but also the non-wrestling audiences. Born on April 23, 1977, in West Newbury, Massachusetts, Cena has a degree in exercise psychology and body movement.
John Cena Records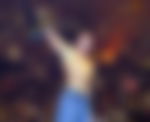 Cena made his debut with the WWF on October 10, 2000, with a discarded robot-human character called The Prototype. Despite this horrible start, he would become the most successful WWE star of all time.
His incredible records include 16 reigns with the WWE World Heavyweight Championship (the top belt in WWE in its various forms, including the WWE Championship and the World Heavyweight Championship). The only other person with more title reigns is the Nature Boy Ric Flair with 17.
https://youtu.be/qO6rn22GGeI
Besides this, he is also a five-time United States Champion. Although he isn't much known for his tag team skills, he's a four-time Tag Team Champion in the WWE. All four times, he won this with different people, namely Batista, Shawn Michaels, David Otunga, and The Miz.
https://youtu.be/f2UZNCxYNKI
He has also won the Royal Rumble in 2008 and 2013. John Cena has been a part of the main event of Wrestlemania a record five times. This only leaves him behind Triple H and Hulk Hogan for the most Wrestlemania appearances. His latest Wrestlemania appearance saw him lose to The Fiend Bray Wyatt at the grandest stage of them all.
https://youtu.be/8ubWi1XuPTc
The only championship lacking in his record is the Intercontinental Championship, stopping him from being a Grand Slam Champion.
John Cena Net Worth in 2022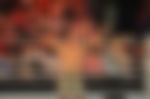 John Cena is one of the richest wrestlers in the world, with an estimated net worth of $60 million in the year 2022. He is only behind Dwayne "The Rock" Johnson.
His earnings come from a variety of sources, which include movies, brand endorsements, and of course, his earnings through professional wrestling. He was the second highest-earning pro wrestler in WWE as early as 2018, just behind 'The Beast' Brock Lesnar.
He has also done a slew of big-budget movies like Dolittle, Trainwreck, Blockers, Bumblebee, and The Suicide Squad.
John Cena Theme Song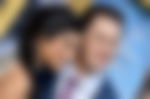 John Cena's theme song ranks amongst the most popular compositions in the entire world and is synonymous with professional wrestling for many. Called 'The Time Is Now', it was a part of Cena's debut music album called 'You Can't See Me'. Cena recorded it in 2005 when he was a budding rapper.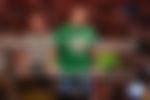 Cena composed it along with his cousin Marc Predka with the production being handled by Jake One. The song debuted as a single on iTunes in the year 2011.
On WWE television, this theme song debuted on the March 17, 2005 episode of SmackDown.
John Cena Foundations and Charities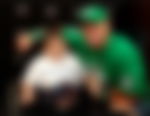 Cena has associated himself with some of the best causes in the world. These include the Boys & Girls Club, Kids Wish Network, Special Olympics, ?Answer the Call?, Susan G. Komen Foundation, and several more.
He has also granted over 600 wishes for the Make A Wish Foundation. In 2011, John Cena donated the nine million frequent flyer miles he had accumulated to the Make-A-Wish Foundation and an additional 4.5 million in 2013. Cena donated over $500,000 to help fight the California wildfires and became the 2018 recipient of the Sports Illustrated Muhammad Ali Legacy Award for his philanthropy.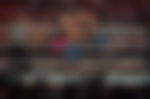 How to Contact John Cena
John Cena's fan mail?and mailing address is?John Cena, WWE Performance Center, 5055 Forsyth Commerce Road, Suite 100, Orlando, FL 32807, USA.
John Cena Military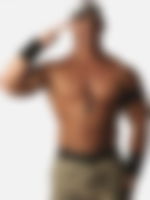 Cena has always respected the military and also worn marine-inspired attire in the WWE. His trademark salute and hairstyle also led many to believe that he had been in the military at some point.
However, John has never served in the US Army. He nearly joined the military before the opportunity of professional wrestling presented itself. Nevertheless, his respect for them meant that he continued to donate to organizations like FitsOps which help army veterans.
| | |
| --- | --- |
| Born | April 23, 1977, West Newbury, Massachusetts, U.S. |
| Occupation | Professional wrestler, actor, rapper, television presenter |
| Years?active | 1999?present |
| Net worth | $60 million |
| Spouse(s) | Elizabeth Huberdeau (m. 2009; div. 2012), Shay Shariatzadeh (m. 2020) |
| Fiancee(s) | Nikki Bella (2012-2018, engaged 2017) |
| Relatives | Tony Lupien?(grandfather), Tha Trademarc?(cousin), Natalie Enright Jerger?(cousin) |
| Residence | Land O'Lakes, Florida, U.S. |
| Ring name(s) | John Cena, Juan Cena, The Prototype, Mr. P |
| Billed height | 6?ft 1?in (185?cm) |
| Billed weight | 251?lb (114?kg) |
| Billed from | "Classified", West Newbury, Massachusetts |
| Trained by | Christopher Daniels, Dave Finlay, Ohio Valley Wrestling |
| Debut | 05-Nov-99 |
| Kids | None |
| Endorsements | Capri Sun, Fruity Pebbles, Gillette, Gold's Gym, Hefty |
| Movies | Ready to Rumble, The Marine, 12 Rounds, Legendary, The Reunion, Scooby-Doo! WrestleMania Mystery, The Flintstones & WWE: Stone Age SmackDown!, Trainwreck, Sisters, Daddy's Home, Surf's Up 2: WaveMania, The Wall, Daddy's Home 2, Ferdinand, Blockers, Bumblebee, Playing with Fire, Dolittle, Project X-Traction (to be released), F9 (to be released), The Suicide Squad (to be released) |
| Albums(s) | "You Can't See Me" - The Time is Now?(featuring?Tha Trademarc), Don't F*ck With Us, Flow Easy?(featuring?Bumpy Knuckles), Right Now, Make it Loud, Just Another Day, Summer Flings?(featuring Rue DeBona), Keep Frontin'?(featuring Bumpy Knuckles &?Big L), We Didn't Want You to Know, Bad, Bad Man?(featuring Bumpy Knuckles), Running Game, Beantown?(featuring?Esoteric), This is How We Roll, What Now??(featuring Kristin Ezbicki), Know the Rep?(featuring Bumpy Knuckles), Chain Gang is the Clique, If It All Ended Tomorrow |