John Daly
John Daly
John Daly 2023: Net worth, Salary, and Endorsements
John Daly, popularly called, ?Long John?, is an American Golfer who is best known for the driving stance that he takes off the tee. He is as renowned off the field as he is on the field. His electric clothing and his unconventional and quirky demeanor are utterly a media-favourite.
His 1991 PGA Championship win is the most memorable victory of his career. It was this feat from where he first attained recognition. His performance in the 1995 Open Championship, wherein he secured a win over Costantino Rocca, earned him the title of ?Dark Horse.??
In 2006, his performance witnessed a steep decline, and his commercial and sponsorship fame overshadowed his golfing career. His non-golf earnings slowly overtook his earnings from the game. Daly is the only golfer across US and Europe to have won two major golf tournaments without competing in the Ryder Cup.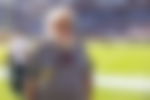 John Daly: Early life, Family, Education
Daly was born to Jim and Lou Daly on April 28, 1966, in Carmichael, California. The family moved to Arkansas in 1970. His father worked as an engineer at various nuclear power plants, and frequently traveled for work. The golf veteran has an elder sister and a brother.
It was in Arkansas when a four-year-old John first found golf after his father gave him two cut-off golf clubs. Daly lived near the 'Bay Ridge Boat and Golf Club', a nine-hole golf course, in Arkansas. It was on this very course that John Daly laid the foundation of his rather prolific career.?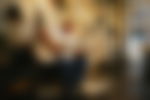 John's childhood idol was Jack Nicklaus, and he worked rather hard to follow in his footsteps. For him, the biggest challenge was hitting perfect shots in every swing, and so birthed his unconventional and legendary backswing. His mantra of 'grip it and rip it' gained immense popularity and was a game-changer for his career.
In 1978, the Dalys moved to Locust Grove in Virginia. He continued his practice at 'Lake of the Wood Country Club'.? All of twelve, he could drive the ball farther than most adult men. He would procure his golf balls from water hazards. Within a year's time at the club, he entered and won the men's championship, which propelled a rule shift in the club and introduced a minimum age criterion in the competition.?
The Dalys again relocated to? Zachary, Louisiana, when John was in the ninth grade. It was in his high school years that John developed an additional interest in baseball and football. During his junior year in 1983, they again changed homes and settled in Jefferson City, Missouri.
Though his interest in baseball dissolved quickly, John was a punter and place-kicker for Helias High School, which won the Missouri state football championship in 1983. He still has a few Helias kicking records under his belt. John won the Missouri State Amateur Championship and led the Helias golf team to the state championship in 1983.
John Daly: Personal Life and Health
In 1987, Daly married Dale Crafton. In 1990, they divorced. He remarried Bettye Fulford in 1992. The two had a daughter together named Shynah Hale. Daly married Paulette Dean in 1995, shortly after his divorce from Fulford was finalized. His second child, Sierra Lynn was born on June 1, 1995. In 1999, the couple got divorced. He married Sherrie Miller on July 29, 2001. In 2003, John Patrick Daly II, their son, was born.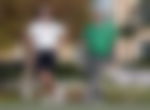 In September 2020, John Daly revealed that he had been diagnosed with Bladder Cancer. He found out about cancer during a routine visit to his urologist. He had complaints of kidney stones and back pain when he was told about this. He has struggled with numerous health issues over the course of his life - alcoholism and obesity being the mainstay of this battle.
John Daly 2023: Net Worth
As of 2023, according to Celebrity Net Worth, Daly?s net worth is estimated to be around $2 million.?
The clothing line, Loudmouth Golf, has an ongoing deal with Daly. Additionally, Daly previously owned John Daly Wines, which has now ceased to exist. His golf designing company, 'JD Designs' is flourishing, and has received contracts across the world. Daly was also a part of 'Prostroke Golf', a video game.
The other sponsors and other lines of business that Daly is engaged in are John Daly Merchandise, John Daly Pizza, Wentz Financial Group, SUNFISH, Mark Christopher Auto Center, SuperStroke Grips, Druh Belts & Buckles, Mo Betta Golf, and The Chivery.?
His music career took off in 2007 when he featured in Kid Rock's, 'Half Your Age'. In the past decade, he's released several albums and collaborated with a number of musicians.
John Daly Charity
The Heart of a Lion Foundation, a collaborative effort of Daly and Major Ed, seeks to provide holistic well-being for American children and Veterans.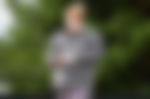 Boys and Girls Club of Arkansas River Valley is another initiative by John to enable American Children to reach their maximum potential and become the best version of themselves.?
John Daly Amateur Career
After winning the Missouri State Amateur Championship in 1983, the veteran golfer became a sensation. In the following year, he lifted the trophy at the Arkansas State Amateur Championship, and this was probably the biggest win of his amateur tenure.?
His accomplishments earned him a scholarship, and he attended the University of Arkansas from 1984 through 1987. In 1986, he qualified for the US Open but missed the cutoff by a thin margin in the first round.
John Daly Professional Record
In 1987, the golfer turned pro. The next year, he won his first professional tournament, which was the Missouri Open.?
He entered the PGA Tour in 1991 and won the championship the following year. His position as the ninth and last alternate of the event gained him significant media attention. John won by three strokes in only his third major championship. In 1991, he was named PGA TOUR Rookie of the Year for his efforts.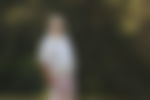 In a playoff with Italian golfer Costantino Rocca at St. Andrews in 1995, John won the British Open. Daly is the only two-time major winner who has never been nominated for the Ryder Cup.
In 2004, Daly won the Buick Invitational and was named PGA TOUR Comeback Player of the Year.
| | |
| --- | --- |
| Full Name | John Patrick Daly |
| Nickname | Long John / Wild Thing / The Lion |
| Age | 57 |
| Birth Date | 28 April 1966 |
| Residency | Dardanelle, Arkansas |
| Nationality | American |
| Marital Status | Divorced |
| College | University of Arkansas |
| Height | 5?11 |
| Weight | 98 kg / 216 pounds |
| Professional Wins | 18 |
| Highest Ranking | 23 (2005) |