John Isner
John Isner 2023: Net Worth, Salary and Endorsements
John Isner, the American tennis player, is considered one of the best servers ever to play on the tour. Isner, who is known for his towering height, currently has the second-most aces in the history of men's tennis, with over 11,700 aces.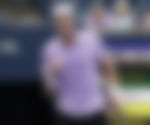 John Isner is one of the tallest players on the tour, with a height of 208 cm (6 ft 10in). He achieved a career-high ranking of No.8 in the world in 2018.
ADVERTISEMENT
Article continues below this ad
John Isner: Net worth 2023
The American giant used to be a frequent presence in the top 10. During his prime, he was a beast of a player who struck fear due to his stature and powerful serve. His consistent performances over the years have given him an estimated net worth of $20 million. As per his official ATP page, Isner has earned over $22 million in prize money throughout his career.
John Isner's Endorsements 2023
Fila signed a multi-year sponsorship deal with John Isner in 2016. The American endorses Fila apparel and shoes. Isner and Ebix signed a deal in 2012. Nulo Pet Foods partnered with Isner in March 2018. Isner has been using Prince tennis kits for a long time.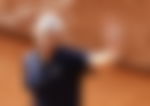 He has also been in association with TAMKO Building Products. Isner had a deal with sports performance drink company Defy in 2019. His current endorsement deals also include Runa and Betterment. He has also added Hotel Planner to his arsenal of brands.  
Isner's Early Life and Education
John Isner was born on April 26, 1985, in Greensboro, North Carolina, to Robert and Karen Isner. Jordan and Nathan are his two older brothers. Isner began playing tennis at the age of nine and did not pursue the sport seriously until he was eleven. He attended Walter Hines Page Senior High School, where he helped lead them to a state championship in 2001.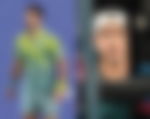 'He's Far Too Dangerous' – 37-Year-Old Tennis Star Turns Political as He Takes a Nasty Swipe at American Government Over Novak Djokovic's Indian Wells Ban
He also competed in several junior events, including the 2002 US Open (where he was defeated in the second round by eventual champion Richard Gasquet) and the 2002 Orange Bowl. He also reached the finals of a competition in Tulsa, Oklahoma, where he was defeated by Brian Baker.
John Isner Family: Who are they and where do they live?
Isner has a big family. Along with his parents Robert and Karen, he also has two older brothers. When he turned 32, he married Madison McKinley and started a family of his own. With the Texas-based handcraft jewelry designer, he had four children, Hunter Grace, John Hobbs, Chapel Lee Isner and James "Mack".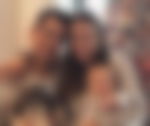 Chapel Lee is his youngest, and the pair welcomed him to the family this year. For him, family is one of the top priorities. Traveling often due to several championships, he missed them quite often. All five of them currently live in Dallas, Texas.
Read More - Australian Open 2021 Strict COVID-19 Protocols Forces John Isner to Withdraw
On-court achievements
Isner's best performance at the Grand Slam events came at the 2018 Wimbledon Championships, where he reached his maiden major semifinals.
John Isner has also been part of both the longest and the second-longest matches in tennis history - the 2010 Wimbledon first-round match against Nicolas Mahut, which went on for more than 11 hours, and the 2018 Wimbledon semifinal against Kevin Anderson.
He also has the record of hitting the most aces in a single match - 113 aces. The American also stands alone in the record of hitting the most aces in a single set - 85 aces.
Isner has 16 ATP singles titles, with his biggest title coming at the 2018 ATP Miami Masters. He also has five titles at the Atlanta Open.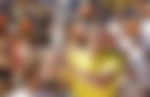 Isner started his 2020 season strongly, reaching the semifinals in Auckland and Acapulco.
Later, he could not find his range after the tour's resumption following the lockdown enforced by the coronavirus pandemic. The former world number 8 started his 2021 season with a quarter-final run in Delray Beach. His overall performance in 2021 was nothing to write home about, although it was a big improvement over his 2020 season.
2022 was similar to the 2021 season, where Isner reached round three in two grand slams. However, he achieved a record for aces and sustained his top 15 rank in doubles. Coming into 2023, Isner is unfortunately not faring any better. He has exited all slams and masters in the first round. The US Open is the final chance for the player to do any better.
Read More - 'It's Ridiculous' – John Isner Joins the Growing Wave of Support for Novak Djokovic Over His US Open Ban
Foundation and charity 
In 2019, Isner launched the Isner Family Foundation, which contributes to the fight against cancer. Isner also supports various other charitable organizations.
John Isner Retirement Decision
After a career that has spanned close to 16 years, Isner has decided that he has given his all to the sport. Having endured difficult periods during the last few years, he has announced that he will hang up the racket after his stint at the 2023 US Open. He shared his feelings about retirement with his fans in an Instagram post on August 23.
 

View this post on Instagram

 
Several tennis stars decided to pour in their tributes to the player and commended him for a fantastic tennis career.
ADVERTISEMENT
Article continues below this ad
Watch This Story - 'I Want to Hear the Truth..'- Ex-Coach's Honest Admission on How Magical It Was To Be in the Presence of Roger Federer
How to contact John Isner?
Instagram; Twitter; Facebook; Website.
ADVERTISEMENT
Article continues below this ad
Name

John Robert Isner 

Born

April 26, 1985

Place of Birth

Greensboro, North Carolina

Nationality

American

Education

University of Georgia

Parents

Robert Isner; Karen Isner

Height

6 ft 10 in

Weight

108 kg

Partner

Madison McKinley

Kids

Hunter Grace, John Hobbs, Chapel Lee Isner and James "Mack"

Social Media

Instagram

;

Twitter

; Facebook; Website