John Isner
John Isner 2021: Net Worth, Salary and Endorsements
John Isner, the American tennis player is considered as one of the best servers ever to play on the tour. Isner, who is known for his towering height currently has the second-most aces in the history of men's tennis, with over 11,700 aces.
John Isner is one of the tallest players on the tour with a height of 208 cm (6 ft 10in). He achieved a career-high ranking of No.8 in the world in 2018.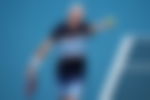 On-court achievements 
ADVERTISEMENT
Article continues below this ad
Isner's best performance at the Grand Slam events came at the 2018 Wimbledon Championships, where he reached his maiden major semifinals.
John Isner has also been part of both the longest and the second-longest matches in tennis history - the 2010 Wimbledon first-round match against Nicolas Mahut, and the 2018 Wimbledon semifinal against Kevin Anderson.
He also has the highest record of hitting the most number of aces in a single match - 113 aces. The American also stands alone in the record of hitting the most number of aces in a single set - 85 aces.
Isner has 15 ATP singles titles, with his biggest title coming at the 2018 ATP Miami Masters. He also has five titles at the Atlanta Open.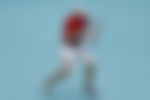 John Isner's form going into the 2021 season
Isner started his 2020 season strongly, reaching the semi-finals in Auckland and Acapulco.
Later, he could not find his range post the tour's resumption after the coronavirus pandemic and also had injury issues. The current world no. 24 started his 2021 season with a quarter-final run in Delray Beach.
John Isner: Net worth 2021
Isner's career prize money so far amounts to $19,336,515. His estimated net worth is $14 million.
John Isner's Endorsements 2021
Fila has signed a multi-year sponsorship deal with John Isner in 2016. The American endorses Fila apparells and shoes. Isner and Ebix signed a deal in 2012. Nulo Pet Foods partnered with Isner in March 2018. Isner has been using Prince tennis kits for a long time.
He has also been in association with TAMKO Building Products. Isner had a deal with sports performance drink company Defy in 2019. His current endorsement deals also include Runa and Betterment.
Foundation and charity
In 2019, Isner launched the Isner Family Foundation, which contributes to the fight against cancer. Isner also supports various other charitable organizations.
ADVERTISEMENT
Article continues below this ad
How to contact John Isner?
ADVERTISEMENT
Article continues below this ad
| | |
| --- | --- |
| Age | 35 |
| Height | 6 ft 10 in |
| Coach | Rene Moller, David Macpherson |
| Net Worth | $14 million |
| Marital status | Married |
| Spouse | Madison McKinley Isner |
| Residence | Dallas, Texas, USA |
| Nationality | American |
| Endorsements | Fila, Prince, Ebix, Nulo, Tamko, Defy, Runa, Betterment |