John Wall
John Wall 2021: Net Worth, Salary, and Endorsements
John Wall is a six-foot-four point guard who plays for Houston Rockets in the NBA. He was born on September 6, 1990, in Raleigh, North Carolina. Wall was the first overall pick in the 2010 NBA Draft.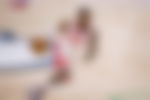 John Wall isn't married yet, but has been in a relationship with Shante for a long time. The couple welcomed their son Ace back in 2018 and Wall revealed that they're expecting their second child as well. 
Wall experienced a rough childhood, and he had to complete five-years of high school. The North Carolina native attended three different schools where he was reported to have attitude problems and trouble adjusting with his teammates. 
He finished his fifth and final year with Word of God Christian Academy in Raleigh and was selected to play in the Jordan Brand Classic as well. Wall then committed to play for Kentucky after earning a reputation as one of the best high school basketball players in the country. 
Wall played just one year with the Kentucky Wildcats, but he established a massive presence in the team. He still holds the assist record in a single game when he recorded 16.0 assists against Hartford in 2009.
The talented point guard averaged 16.6 points and 6.5 assists as a freshman and was inducted into the University of Kentucky Athletics Hall of Fame following his departure. 
John Wall NBA Career
Wall was a highly heralded prospect coming out of Kentucky and into the 2010 NBA Draft. He was picked #1 by the Wizards, and Reebok signed up the 20-year-old on a sneaker endorsement deal and made him the face of their brand. 
The explosive guard immediately impressed as a rookie and put up averages of 16.4 points and 8.3 assists during the 2010-11 regular-season. He bolstered the Wizards' attacking options, and they knew he was one to keep. 
Washington signed Wall on a five-year extension in 2013, and he became the face of the franchise. His career-high of 52.0 points came during a December 2016 game in a loss to the Orlando Magic. Things were going well for the Wizards, with Wall and Bradley Beal dominating the backcourt.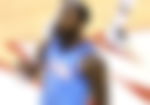 However, disaster struck when Wall suffered a heel injury in December 2018. He quickly underwent surgery for the injury and hoped to return the following season. Unfortunately, further complications made it worse as John Wall ruptured his left Achilles tendon at home. The Wizards kept their faith in him until the 2020 off-season where they traded him away to to the Rockets for Russell Westbrook. Wall felt betrayed but was able to brush it off to return to the court after two years on the sidelines. Although he was far from his best, the speedy guard showed glimpses of his original form, but had to battle a few more injuries throughout the season. 
Major Achievements
5× NBA All-Star (2014–2018)




All-NBA Third Team (2017)




NBA All-Defensive Second Team (2015)




NBA All-Rookie First Team (2011)




NBA Slam Dunk Contest champion (2014)




Adolph Rupp Trophy (2010)




Consensus first-team All-American (2010)




SEC Player of the Year (2010)
John Wall NBA Stats
Wall has truly evolved into one of the league's best point guards over the years. He has garnered plenty of fans with his incredible talent and is yet to achieve more in his impressive career. After making his return to basketball last season, Wall is averaged 20.6 points, 3.2 rebounds, and 6.9 assists per game.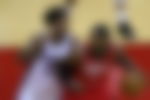 John Wall Current Contract
After being touted as the franchise cornerstone, Wall signed a massive four-year, $171,131,520 contract with the Wizards back in 2017. Unfortunately his injury issues have made his contract a tough one to deal with, which is why Wall is likely to sit out the 2021-22 season since the Rockets cannot find a trade for him. Wall has an enormous $47 million player option which he can trigger next season.
John Wall Net Worth and Endorsements 
John Wall's net worth is estimated to be $110 million per Celebrity Net Worth. The point guard has earned quite a fortune through his NBA contracts, as his career earning will add up to $184,827,108 after the 2020-21 season, per Spotrac. 
Forbes estimates that Wall makes $2.5 million annually from endorsement deals as he is the ambassador of New Era caps. Wall also has a running sneaker deal with Adidas after he signed a five-year deal with them in 2018. 
John Wall NBA Sneaker Contract
Wall signed a massive deal with Adidas in 2018 after briefly being a sneaker free agent. The annual pay is reported to be $4 million, and the brand had released John Wall's signature kicks when he first signed with them in 2013. 
The 'Adidas J Wall 1, and 'Adidas J Wall 2' are his signature editions, but the Rockets player has other sneakers as well, such as the 'Adidas Crazy BYW X.' 
ADVERTISEMENT
Article continues below this ad
| | |
| --- | --- |
| Age | 30 |
| Marital Status | Unmarried |
| Children | 1 |
| NBA Championship Rings | - |
| Nationality | American |
| Height | 6 ft 4 in (1.93 m) |
| Weight | 210 lb (95 kg) |
| Wingspan | 6'9" (2.06 m) |
How to contact John Wall
John Wall Instagram  johnwall
ADVERTISEMENT
Article continues below this ad
John Wall Twitter: @JohnWall