Jon Jones
Jon Jones: Net Worth 2023, Wife and Record
Jon ?Bones? Jones' Net Worth 2023
As per several reports, Jon Jones is estimated to be worth somewhere between $10 Million-$15 Million as of 2023. He has earned around $14,300,000 from his UFC career.?
His biggest payout to date is said to be for his rematch with Daniel Cormier at UFC 217 which was around $1,830,000.
Jon Jones? early life and family
Jon Jones was born on July 19, 1987, in Rochester, New York.? Jones is the second son of Arthur Jones Jr. & Camille Jones. His father was a pastor at Mount Sinai Church of God in Christ in Binghamton, New York. His mother is no more. In 2017, she passed away at the age of 55 due to diabetes.
Jones? father wanted him to follow his path instead of becoming a fighter. During an interview with The Christian Post, his father revealed that he even discouraged Jon Jones from becoming a fighter.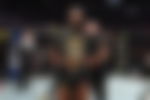 Jon Jones has two brothers, Chandler Jones and Arthur Jones, both football players. Jones also had a sister, Carmen Jones, who passed away at the age of 18 due to a brain tumor.
Jon Jones? wife
Jon Jones? is not married. However, many did mistake him and Jessie Moses for being a married couple owing to their long relationship and the fact that they eventually got engaged. Not much is known about Jessie Moses except that she was born on 12 September 1987 to Sheila Ryan. She attended the same high school as Jon Jones, Endicott High School in New York. She then went to Broome Community College in Binghamton, New York, for her degree in Political Science.
Jon Jones and Jessie Moses attended Endicott High School in New York together and started dating. And after over a decade of dating, Jones proposed to Moses in Easter 2013 and engaged shortly but never got married. And back in February 2022, Jon Jones publicly announced in a now-deleted tweet that his fianc?e left him soon after his arrest in 2021.?
Carmen Nicole Jones, Olivia Haven Jones, and Leah Jones are the three children Jones shares with his ex-fianc?e, Jessie Moses.
There is no evidence whatsoever of Jon Jones being married.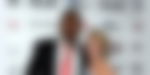 Back in September 2021, Jon Jones was arrested due to a domestic violence case as he reportedly assaulted his fianc?e Jessie Moses at the Caesars Palace. This was reported when the hotel security guard called 911 and it was reported that Jessie Moses was bleeding from the nose and the mouth.?
Furthermore, upon being arrested, he was charged with misdemeanor battery domestic violence, and injuring or tampering with a vehicle. This was not the first time that Jones has been in trouble with the law, as he has a history of legal issues, including previous arrests for driving under the influence and hit-and-run incidents.
Jon Jones? brothers
Who is Jon Jones' brother, Chandler Jones?
Chandler Jones is a professional football player and the younger brother of Jon Jones. He played college football at Syracuse University before being drafted by the New England Patriots in 2012. He has since played for the Arizona Cardinals and is considered one of the best defensive ends in the NFL.
Who is Jon Jones' brother, Arthur Jones?
Arthur Jones is also a professional football player and the older brother of Jon Jones and Chandler Jones. Born on June 3, 1986, in Endicott, New York, Arthur played college football at Syracuse University and was drafted by the Baltimore Ravens in 2010. He has also played for the Indianapolis Colts and the Washington Football Team.
Jon Jones' brothers, Chandler and Arthur, have had a significant impact on his career. Growing up in a competitive household with two brothers who were already successful athletes, he was constantly motivated to improve his own athletic abilities. Chandler and Arthur have also provided support and guidance throughout Jon's career, helping him to stay focused and grounded.
Is Chris Jones related to Jon Jones?
Chris Jones is not related to Jon Jones. Chris Jones is a professional football player who currently plays as a defensive tackle for the Kansas City Chiefs. Although they share the same last name and play the same sport, there is no known familial relationship between the two athletes.
Jon Jones' MMA career and highlights
Jones was a stand-out wrestler during high school. He even got his moniker, ?Bones? during his school days, owing to his slim frame.?
On August 9, 2008, Jon Jones made his UFC debut at UFC 87 facing Andre Gusm?o, at the short notice of two weeks. In over a year and a quarter, Jones placed himself as an undefeated fighter with a perfect record of 9-0, until he fought Matt Hamil in December 2009, who handed Jones his first-ever loss.?
However, that served as the one and only loss ?Bones? has, and that too due to disqualification. Two years later, Jones faced Mauricio ?Shogun? Rua as a replacement for his training partner Rashad Evans who couldn?t fight on the scheduled mark owing to his knee injury. Jones defeated Rua by TKO in 3rd round and became the youngest-ever UFC champion at the age of 23.
However, Jon Jones? run in the UFC hasn?t been all glamorous and smooth. He has been suspended several times, given his controversial life outside the octagon. Jones was expected to defend his title in May 2015 against Anthony Johnson at UFC 187 but was stripped of his title on April 28 in connection to his hit-and-run case where he allegedly crashed a pregnant woman and fled away from the scene.?
Then, in 2016, when his rematch with Daniel Cormier was supposed to take place at UFC 200, Jones was removed from the bout by USADA for a potential doping violation and was suspended for one year. Two days after the announcement, Jones was stripped from his interim title, too.
The Daniel Cormier rematch took place in 2017 instead, where Jon Jones defeated Cormier and re-captured the UFC Light Heavyweight Title. However, that win was short-lived, as USADA flagged Jones with a doping violation. This forced the decision to be converted to no contest. And as a result, the title was handed back to Daniel Cormier.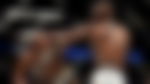 Jon Jones then made a return in 2018 against Alexander Gustafsson for the vacant UFC Light Heavyweight Championship and won the bout via a 3rd round TKO. And from 2018 to 2020, Jones had his good run in the UFC, having 4 fights and winning all of them, until he got into a disagreement with Dana White in 2020.
After a disagreement with White, Jon Jones vacated the UFC Light Heavyweight Championship and expressed his desire to move up to the heavyweight division and fight Francis Ngannou. However, according to Dana White, Jones asked for a sum on par with what Deontay Wilder made for his rematch with Tyson Fury, suggesting a paycheck of around $25 million-$30 million. After all the back and forth and a hiatus of over 3 years, Jon Jones made his heavyweight debut at UFC 285 against Ciryl Gane for the vacant title.
Jon Jones? record and stats
MMA record: 26-1-0(1 NC)
Grappling Record: 5-0
Pay-per-view bouts:
His payment for UFC 247 against Reyes and UFC 239 against Santos is unknown.
UFC 235 - Jones vs Smith: 650,000
UFC 232 - Jones vs Gustafsson II: 700,000
UFC 214? - Jones vs Cormier II: 860,000
UFC 197 - Jones vs St Preux: 322,000
UFC 182 - Jones vs Cormier I: 800,000
UFC 172 - Jones vs Teixeira: 350,000
UFC 165 - Jones vs Gustafsson I: 310,000
UFC 159 - Jones vs Sonnen: 530,000
UFC 152 - Jones vs Belfort: 450,000
UFC 145 - Jones vs Evans: 700,000
UFC 140 - Jones vs Machida: 485,000
UFC 135 - Jones vs Rampage: 520,000
UFC 128 - Jones vs Shogun: 445,000
Total buys: 7,122,000
Average buys: 547,846
Jon Jones' fighting style
Jones is one of the best at range management. He hand-fights with his opponents and measures the distance. Although this technique is effective, he often ends up poking his opponents in the eye.
He is incredibly slick and difficult to counter. Very few opponents have caught him clean. Overall, he is a well-rounded fighter with very few holes in his game.
Jon Jones endorsements
Jones had a number of deals with major brands such as Reebok, Nike, GAT Supplements, Monster Energy, and Gatorade.
Reebok terminated the deal with ?Bones? after his hit-and-run case. Similarly, Nike?s deal has been officially terminated after Jones? brawl with Daniel Cormier. However, Jones maintained that Nike didn?t drop him. In fact, they wanted to keep him on board for the remainder of the contract but it was his decision to discontinue, and hence, he respectfully declined the deal.
Jon Jones' cars and houses
Nissan Armada




Cadillac CTS-V




Bently Continental GT




Owned a lavish house in Ithaca, New York, listed the property for sale at $750000.




?MMA star moved to Albuquerque, New Mexico.
Jon Jones controversies
Eye pokes:
Jon Jones, a former UFC Light Heavyweight Champion, has been involved in several controversies throughout his career. One of the main criticisms against him is his frequent eye pokes during fights. This is a dangerous move that can cause severe injury to his opponents, and many fans and fighters have called for him to be penalized for this behavior.
Daniel Cormier altercation:
In 2014, Jones got into a physical altercation with his rival Daniel Cormier during a press conference. The two fighters engaged in a shoving match, which escalated into a full-blown brawl. This incident caused widespread condemnation from fans and the UFC, with both fighters facing disciplinary action.
Hit-and-run conviction:
In 2015, Jones was involved in a hit-and-run accident in which he ran a red light and collided with another car, injuring a pregnant woman. He fled the scene of the accident, and a warrant was issued for his arrest. Jones eventually turned himself in and pleaded guilty to leaving the scene of an accident, resulting in the revocation of his driver's license and community service. He was charged with felony hit and run and sentenced to 18 months probation. The incident also resulted in the loss of Jones' UFC title and a suspension from the organization
Domestic violence arrest:
In 2020, Jones was arrested on charges of domestic violence and tampering with a vehicle in Las Vegas. He was accused of hitting his girlfriend and damaging her car during an argument. Jones denied the charges, but the incident raised concerns about his behavior outside of the octagon.
Other legal troubles:
In addition to these controversies, Jones has faced other legal troubles, including drug-related offenses and a suspension from the UFC for violating the organization's anti-doping policy. Despite these issues, Jones remains one of the most talented fighters in UFC history, but his controversies have marred his legacy and raised questions about his character.
Jon Jones' charity
'Bones' Jones had raised money for The Pediatric Cancer Foundation. Moreover, he has also tried to lend a helping hand to homeless people by distributing essential items like clothes. Furthermore, he also announced a donation of $100,000 to the first light heavyweight to win six championships in a row.
| | |
| --- | --- |
| Net Worth | $15 Million-$20 Million |
| Full name | Jonathan Dwight Jones |
| Nick Name | Jonny Bones |
| Salary? | $14,300,000 |
| Birth Date | 19 July 1987 |
| Birth Place | Rochester, New York, USA |
| Age | 35 |
| Zodiac Sign? | Cancer |
| Father | Arthur Jones Jr. |
| Mother | Camille Jones |
| Brothers | Arthur Jones & Chandler Jones |
| Sister | Carmen Jones |
| Nationality | American |
| Height | 6? 4??? |
| Weight | 205 lbs |
| Marital Status | Unmarried |
| Spouse | Jessie Moses(Fianc?e) |
| Children | Leah Jones, Carmen Nicole Jones, Olivia Haven Jones |
How to contact Jon Jones?