Jon Moxley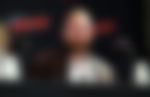 Jon Moxley 2022: Net Worth, Salary, & Endorsements
Jon Moxley is a man who needs no introduction. Coming off from a very secondary role in WWE, Moxley has risen to become one of the most dominant wrestlers in AEW and in the wrestling industry.
ADVERTISEMENT
Article continues below this ad
Moxley built up a great name is WWE as Dean Ambrose. Working his way through NXT, the Superstar blasted his way into the main roster as part of The Shield. With Roman Reigns and Seth Rollins, the three terrorized WWE.
WWE Career
Shortly after the Shield gimmick died off, Reigns and Rollins successfully established their new identities. They were subsequently given headliner storylines. Unfortunately, Ambrose was constantly sidelined.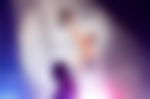 Descending to developmental talent-fodder, the lunatic gimmick of Dean Ambrose got old. Moxley chose to leave WWE for greener pastures and a breath of fresh air.
Joining AEW
Moxley fought Juice Robinson in his first match after his WWE departure and beat him to win the IWGP United States Championship. 
Unexpectedly, Moxley made his AEW debut on May 25, 2019, at AEW's premiere event Double or Nothing. He attacked an unprepared Chris Jericho, much to the joy of the surprised crowd.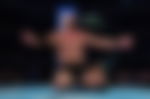 AEW CEO Tony Khan later revealed that Jon Moxley's AEW Contract had him tied down to a multi-year deal. He would also participate in overseas matches with partner promotions.
Breaking free from his shackles as Dean Ambrose, Moxley was a new beast. In simple terms, he was unleashed in AEW. Given more freedom and opportunity, Jon Moxley rose to the top.
Path to AEW Championship
Moxley went on to beat Kenny Omega, one of AEW's best wrestlers at Full Gear, establishing his dominant status.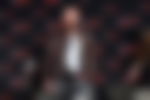 He soon fought and beat Chris Jericho, winning the AEW World Championship. Since then, no man has fought Moxley and come out of the ring on their feet.
Jon Moxley has not been beaten even once since joining AEW. His perfect AEW record has seen many challengers, all of whom have been crushed.
He even got named the Best Wrestler in the world by Pro Wrestling Illustrated (PWI), beating his former colleagues in WWE. Jon Moxley does not intend on giving up his title anytime soon and will fight tooth and nail to keep it.
Moxley lost the AEW Championship to his biggest rival, Kenny Omega, in December 2020. After taking some time off, Moxley returned to AEW in January. However, he was attacked by the Good Brothers.
In March Moxley re-kindled his rivalry with Omega. However, after numerous battles between the two, Moxley would find himself at the losing end. Perhaps the greatest victory for Moxley in 2021 was his battle with alcohol addiction. 
After coming back from the rehabilitation center, Moxley looked like a changed man. He is currently in a storyline with Bryan Danielson.
Jon Moxley net worth in 2022
Jon Moxley has seen a good rise in his net worth. As of 2021, Moxley is worth around $10 million.
Jon Moxley stats
Jon Moxley has had a long and illustrious career as a wrestler. 
He is a two-time Combat Zone Wrestling (CZW) World Heavyweight Champion, an International Wrestling Association (IWA) Tag Team Champion, and a lot of other belts across various promotions.
He is also the current GCW World Champion in Game Changer Wrestling (GCW). He has also been a champion in Japan as well where he was a two-time IWGP United States Heavyweight Champion in (NJPW).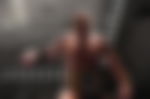 Apart from these, Moxley has also been also a-
WWE Champion
Intercontinental Champion X3
Raw Tag Team Champion 
WWE United States Champion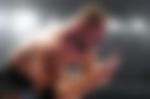 and an NJPW IWGP United States Champion.
His reign as the AEW World Champion made him the most popular wrestler in North America.
Jon Moxley logo
Moxley's logo has become a classic graffiti design. The logo encapsulates the short form of his last name 'Moxley' as 'MOX'. The symbol refers to an infinity sign or a tilted hourglass.
Jon Moxley foundation and charity
Moxley is a very giving person. He has made several anonymous donations in the past for several causes. One recent cause was his sizeable donation to the Go Fund Me startup. This was dedicated to helping Indie Wrestlers who were laid off because of the pandemic.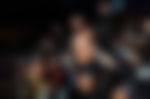 Moxley also sold a lot of his WWE merchandise and donated the money he received to charity. He has truly given his fair share back to society and has never forgotten his roots.
How to contact Jon Moxley
Jon Moxley can be contacted through his social media accounts
Twitter: @JonMoxley
Instagram: @jonmoxley
Personal life
ADVERTISEMENT
Article continues below this ad
Jon Moxley lives in a very comfortable home in Las Vegas, Nevada, USA. He grew up in Cincinnati, Ohio, and does not believe in a lavish lifestyle.
His wife, Renee Paquette, was a backstage interviewer for WWE and her peppy personality surely makes Moxley's life a lot better. Paquette has also started her own podcast called 'Oral Sessions', and her husband was the first guest.
ADVERTISEMENT
Article continues below this ad
Moxley shared details of what he went through personally in WWE and the shift to AEW in Chris Jericho's podcast Talk Is Jericho.
Born

 

December 7, 1985 ( 36 years)
Nationality

 

United States of America

 

Net Worth
$10 million
WWE Accomplishments

 

NJPW Accomplishments

WWE Champion

Intercontinental Champion (x 3)

WWE Raw Tag Team Champion

WWE United States Champion

 IWGP US Heavyweight Champion

AEW Accomplishments

 

AEW World Champion
Spouse
Renee Paquette
Residence
Las Vegas, Nevada, USA
Ring Names
Jon Moxley, Dean Ambrose
Height
6 ft 4 in (193 cm)
Weight
234 lb (106 Kg)
Trained By
Cody Hawk

 

Les Thatcher 

Debut (AEW)
May 25, 2019