Jon Rahm
Jon Rahm 2023: Net worth, salary and endorsements
Jon Rahm Rodriguez, popularly known as Jon Rahm, is a Spanish professional golfer. Despite being a lifelong fan of soccer, Rahm's father pushed him toward golf. This led to him beginning to pursue the sport at a very young age.
Rahm later came to the United States and joined Arizona State University. His golf career took off during his time at ASU, and he won multiple championships. Let's dive in to learn more about the many victories and accomplishments of Jon Rahm!
Early Life and family
Jon Rahm was born on 10 November 1994 in Barrica, Biscay. The golfer credits the 1997 Ryder Cup in Valderrama as the inspiration behind his career in golf. Rahm's parents fell in love with the sport and encouraged young Jon also to take up the sport. That year, Spanish legend Seve Ballesteros captained Team Europe. He eventually began to play the game when he was 6 or 7 years of age. Growing up, he indulged in a variety of other sports, including soccer, jai alai, Kung Fu, and canoeing. He was a big fan of martial arts as a child.
Rahm's local coach, Eduardo Celles, had first worked with the golfer when he was just 13. Celles had advised a young Rahm to shorten his swing. To this date, the golfer boasts one of the shortest backswings on Tour.?The golfer was also born with clubfoot, and doctors had to break his ankle to fix the issue. This led to his right leg being shorter later in life.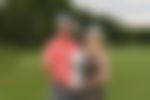 Rahm met his wife, Kelley Cahill, a former javelin thrower, at the Arizona State University. Following their marriage, they welcomed sons Kepa Cahill Rahm and Eneko Cahill Rahm in 2021 and 2022.
Amateur career
Before joining Arizona State University in 2012, Jon Rahm spoke very little English and had never been to the USA before. It was Phil Mickelson's brother, Tim, the Sun Devil's golf coach at the time, who recruited the Spaniard when he had very few offers. Rahm has credited Tim Mickelson for helping him learn English.
The golfer has admitted that lyrics to rap songs enabled him to learn slang and English phrases not taught in class. He has cited Kendrick Lamar's "Swimming Pools" and Eminem?s ?Love the Way You Lie" that helped him out.
Rahm held the #1 ranking in the World Amateur Golf Ranking for a record 60 weeks. He earned that through the success he found at ASU, where he won 11 college golf tournaments. With 16, only Phil Mickelson has won more tournaments in school history. With wins in 2015 and 2016, Rahm became the first player to be awarded the Ben Hogan Award twice.
Professional career
After appearing in the 2016 US Open, where he won the Low Amateur title for his T23 finish, Rahm became a professional. His first professional win came at the 2017 Farmers Insurance Open, following which he scripted several impressive performances.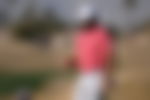 After he won the Open de Espa?a in October 2019, he became the fastest Spanish player in history to five European titles, beating his heroes Sergio Garcia and Seve Ballesteros. The golfer also became World No. 1 for the first time ever on 19 July 2020 after winning the Memorial Tournament. He also became the second Spaniard since Ballesteros to achieve this feat.
During the 2020-21 PGA Tour season, Rahm won the PGA Player of the Year Award, given by the PGA of America. He further claimed the Vardon Trophy as well as the Byron Nelson Award for lowest scoring average.
Achievements in major events
In June of 2021, Jon Rahm claimed the first-ever major of his career at Torrey Pines. The Spaniard birdied his final two holes to claim the coveted US Open title. He then dedicated the win to none other than Seve Ballesteros.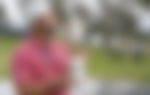 In 2023, he won his second major at the Augusta National at the age of 28. In doing so, he became the first European to win both the US Open and the Masters.
National team appearances
In 2018, Jon Rahm was able to book a place in the European team for the Ryder Cup by qualifying. That year, Team Europe beat Team USA 17.5 to 10.5 at the Le Golf National Club near Paris, France.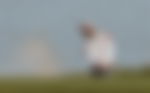 In 2021, he once again made an appearance for Team Europe in Whistling Straits. That year, Team USA emerged as the winner after beating their opponent 19-9. Rahm went 3-1-1, which included a loss against Scottie Scheffler.
Net Worth and Endorsements
According to?Celebrity Net Worth, Jon Rahm has an estimated net worth of $25 million. After his $3.24 million win at Augusta National in April of 2023, Rahm's career earnings stood at near about $48 million.
A wide array of brand endorsements further supplements the Spaniard's golf income. In the past, he had signed with Callaway Golf Company. However, later in 2021, he entered a new deal with TaylorMade Golf. Rahm has also been tied with brands like Blue Yonder, Rolex, Mercedes Benz, Vista Jet, Silverleaf Club, and more.
How to contact Jon Rahm?
Jon Rahm on Instagram: @jonrahm
Twitter: @JonRahmpga
| | |
| --- | --- |
| Full name | Jon Rahm Rodr?guez |
| Nickname | Rahmbo |
| Age | 29 |
| Birth Date | November 10, 1994 |
| Residency | Phoenix, Arizona, U.S. |
| Nationality | American |
| Marital Status | Married to Kelley Cahill |
| College | Arizona State University |
| Height | 6'2 |
| Weight | 220 lbs |
| Professional wins | 11 |
| Highest ranking | #1 |