Jonathan Kuminga
Jonathan Kuminga 2021: Net Worth, Salary, and Endorsements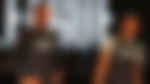 Jonathan Malangu Kuminga is a Congolese professional basketball player. He is currently part of the NBA G League franchise, Ignite. Kuminga features as a small forward and power forward. He is comfortable in both attacking positions.
Jonathan was a consensus 5-star recruit after graduating from high school. He was the top small forward in the 2021 class. However, he decided against pursuing a college degree and playing in the NCAA Division 1 and signed for the NBA G-League instead.
Jonathan Kuminga net worth
The Democratic of Congo international is one of the top future prospects tipped to make an impact in the NBA. At just 18, the world is Kuminga's oyster. As such, Celebsagewiki estimates his net worth to be between $1 Million - $5 Million.
Kuminga's G League contract is expected to be in the $500,000 range. Before playing in the G League, he had offers on the table from Duke, Kentucky, Auburn, Florida State, Baylor, Memphis, Michigan and Texas Tech.
https://youtu.be/UPUEEJaR1Bs
Jonathan Kuminga Stats
Jonathan began playing basketball at the tender age of 2. He and his family moved to play high school basketball in 2016. Kuminga was part of the basketball team at Huntington Prep School in West Virginia. But he changed schools the following year and joined Our Savior New American School in Centereach, New York. He averaged 25 points, 5 rebounds, and 5 assists per game during his sophomore season.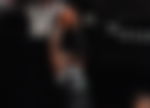 For his junior year, Kuminga Kuminga transferred to The Patrick School in Hillside, New Jersey. In December 2019, he made his season debut, bagging 20 points in a win over Roselle Catholic High School. At the conclusion of his high school career, Jonathan was regarded as a consensus five-star recruit and the best small forward in the 2020 class. He was considered the third-best player in his class.
Jonathan Kuminga Scouting Report
Jonathan is regarded as one of the hottest prospects ahead of the 2021 NBA Draft. He is considered as a versatile defender, a definite asset for any team in the big league. At 6-foot-8, 220 pounds with a 7-foot wingspan, Kuminga's body is ready to play week-in and week-out in the highly competitive NBA regular season.
He has earned some rave comparisons in the past. Draft analysts have likened the up-and-coming teenager to Orlando Magic's Jonathan Issac.
"Kuminga's combination of physical tools, skill set, scoring ability, defensive versatility, long term upside and upward trajectory over the past two years are among the reasons he's considered a special prospect in the 2021 class. Kuminga has impressive athleticism and fluidity, and while he plays primarily on the wing, he's versatile, skilled and tough enough to be equally effective playing inside and out. While there's room for improvement, his jump shot continues to make stride, as does his post and mid-post game. It's also promising that as Kuminga has gotten older, his game has steadily progressed. At this stage, he's the clear No. 1 prospect in the 2021 class," Evan Daniels wrote for 247Sports.
https://youtu.be/qqNqaVMqSsU
How to contact Jonathan Kuminga?
ADVERTISEMENT
Article continues below this ad
Jonathan Kuminga Twitter: @jonathan_kuminga
Jonathan Kuminga Instagram: @JonathanKuming6
ADVERTISEMENT
Article continues below this ad
| | |
| --- | --- |
| Age | 18 |
| Nationality | Congolese |
| Birth Date | 6 October, 2002 |
| Place of Birth | Goma, DR Congo |
| Height | 6 ft 6 in (1.98 m) |
| Weight | 210 lb (95 kg) |
| Wingspan | 7-foot |
| Position | Small forward / Power forward |
| High School | Huntington Prep and The Patrick School |
| University | Opted against college basketball and signed to play for NBA G-League Ignite |
| Marital status | Single |
Jonathan Kuminga News Feed
---
---
---
---
---
---
---
---
---
---