Jonathan Owens
Jonathan Owens 2023: Net Worth, Salary, and Endorsements
The NFL Houston Texans safety Jonathan Owens is a talented player. After playing college football at Missouri Western and is one of the most exciting players for the future. Moreover, he is dating famous American gymnast Simone Biles and the duo enjoys a lovely relationship. Thus, he has the potential to become one of the best safety in the NFL.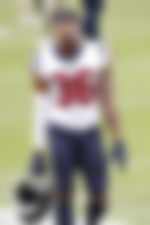 Early Career
ADVERTISEMENT
Article continues below this ad
Born on July 22, 1995, Owens' mother Arthurine Cannon helped him to develop into an NFL player. Crediting his mother for the work put in, Owens is a family man and has a sister. However, things were not easy for safety.
Having no Division I scholarships while studying at Christian Brothers College High School in suburban St. Louis, the player's career had a downward trajectory at first. He later attended Division II school, Missouri Western State to get his education. When NFL scouts came to his college, there were surprised by his attributes. He had a 43-inch vertical during the NFL combine as it ranked much higher than most other athletes. But, he went undrafted only for the Arizona Cardinals to pick him up at the end of the draft. The signing did not prove to be worthwhile for the team as he spent his time on the sidelines with a knee injury.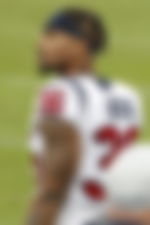 With all the injury problems he had, the Cardinals decided to end his tenure. He ended up practicing at a public park which humbled him thoroughly while motivating him to become better. After some knee surgeries, he ended up playing one game in 2019 while playing six games in 2020. After struggling for a long time, he got promoted to the active roster and made his debut for the Houston Texans' game against the Jacksonville Jaguars.
Jonathan Owens' girlfriend
One of the key reasons for his success is also the influence of Simone Biles. The couple started dating back in August 2020 as they posted an Instagram post. With Biles withdrew from the gymnastics competition, she spoke about how Owens was a major reason for her withdrawal from the competition.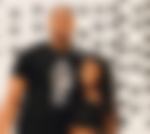 The couple stays together in Spring, Texas. They hang together for most of the time as Biles keeps supporting him to become successful. Hence, both of them carry out a magnificent relationship. He also has a bulldog named Zeus that has its own Instagram page. The couple now is engaged after Owens proposed to Biles.
Jonathan Owens Net Worth & Endorsements
ADVERTISEMENT
Article continues below this ad
The 26-year-old athlete has a net worth of $7 million, although, there are some reports that his net worth goes up to $50 million. Back in 2020, he signed a contract a two-year contract with the Texans with a value of $1,390,000. His annual salary stands at $695,000 while earning a base salary of $780,000. There is no information on endorsement deals being signed by the player as of right now.
Contact Us
Instagram: @jowens_3
ADVERTISEMENT
Article continues below this ad
Twitter: @jjowens_3
| | |
| --- | --- |
| Age | 26 |
| Marital Status | Engaged with Simone Biles |
| Height | 5'11" |
| Weight | 95 kg |
| Team | Houston Texans |
| Net Worth | $5 million |
| Nationality | United States of America |