Jordan Spieth
Jordan Spieth 2023: Net Worth, Salary, and Endorsements
Jordan Alexander Spieth is an American professional golfer. His first love was baseball, but at the age of 13, he made the decision to focus on golf. He started playing golf on the family's lawn and had to convince his parents to become members of a club where he could hone his skills.
Spieth was a star at the Amateur level and also reached the #1 ranking. He enrolled at the University of Texas in his hometown. He helped the Longhorns win the Midway through his sophomore year, turned professional, and never completed his studies.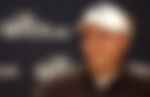 Spieth's caddie is Michael Greller. Before he teamed up with Spieth to be his caddie, Grellar worked as a math teacher for nearly a decade. Grellar joined Team Spieth before the 2011 U.S. Junior Amateur.
Jordan Spieth Family
Jordan was born to Chris and Shawn Spieth. His mother is a computer engineer who played college basketball, while his father is the founder of MVPindex, a media analytics company.
Spieth has two siblings. His brother, Steven, is a professional basketball player who last played in Spain. His sister, Ellie, is a special needs human, and was the inspiration behind Spieth?s charity foundation.
He married his childhood sweetheart, Annie Verret, in 2018. The couple met in high school and have been together ever since. She currently works as the event coordinator for The First Tee of Greater Dallas, an organization that looks to inspire underprivileged children through golf. The couple had a baby boy together, whom they welcomed in 2021. They named their little one Sammy Spieth.
Jordan Spieth Records
Spieth won the 2009 and 2011 US Junior Amateur tournaments, becoming only the second player after Tiger Woods to achieve this feat. In 2010, 16-year-old Spieth became the sixth-youngest player to make the cut at a PGA Tour event.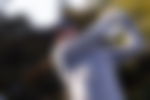 He became the youngest player to win the US Open since Bobby Jones in 1923 after winning at just 21 years old in 2015. In the same year, Spieth won his maiden Major at the Masters and also tied Tiger Woods? 270 total from 1997. After the win, he became the second-youngest man in PGA Tour history to win a Green Jacket after Tiger Woods.
Jordan Spieth: 2023 Net Worth
According to Celebrity Net Worth, Jordan Spieth is worth around $120 million. The American has earned around $55 million from prize winnings from tournaments, placing him in the top 20 highest-earning PGA golfers of all time.
Jordan Spieth: Endorsements
Ever since his debut in 2013, the golfer has been actively engaged in high-paying endorsements that have helped him rake in his bank balance. He is the face of Under Armour at the young age of 19. His meteoric rise prompted them to hand Spieth a 10-year deal in 2015. He also appeared in multiple commercials for them.
AT&T is another brand that roped him in early. They brought Spieth on board in 2014, just a year after he won the Rookie of the Year. He is also associated with other top-tier brands like Rolex, Titleist, Coca-Cola, Superstroke, Wheaties, and NetJets.
Jordan Spieth: Foundation and Charity
Inspired by his sister Ellie, who is a specially-abled human being, Spieth established the Jordan Spieth Family Foundation in 2014. The foundation supports four main causes: Special needs children, Military families, Junior golf, and Pediatric cancer.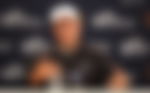 The founding stone of the golfer?s charity has been very thoughtful and cause-oriented. He supports special needs children because his sister inspired him to do so, junior gold because it helped Spieth's transition into a professional golfer on the Tour, and pediatric cancer because Spieth lost a friend to the disease.
How to contact Jordan Spieth?
Instagram: @jordanspieth
Twitter: @JordanSpieth
Facebook: @JordanSpiethGolf
| | |
| --- | --- |
| Full name | Jordan Alexander Spieth |
| Nickname | Golden Child |
| Age | 29 |
| Birth Date | July 27, 1993 |
| Residency | Dallas, Texas |
| Nationality | United States of America |
| Marital Status | Married to Annie Verret |
| College | University of Texas |
| Height | 6'1 |
| Weight | 175 lbs |
| Professional wins | 15 |
| Highest ranking | #1 |