Jorge Masvidal
Jorge Masvidal: Net Worth 2023, Record, Salary, and Endorsements
UFC star Jorge Masvidal established himself as a fan favorite because of his shenanigans both inside and outside the Octagon. The outspoken welterweight burst into the scene after his exploits with a now-defunct Strikeforce. While the American fighter scrapped inside the UFC Octagon for over a decade, the year 2019 stands out for his memorable performances. Not only did he win the inaugural BMF title against Nate Diaz, but also bagged a title shot that he cashed in the next year. However, he failed in his two successive title shots against Kamaru Usman at UFC 251 and UFC 261, respectively.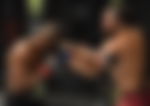 In addition, he built a reputation for taking a firm stance and valor. Currently, in the twilight years of his career, the fighter endeavors for another title opportunity in his last hurrah. As of March 2023, he is ranked #11 in the welterweight division.
Jorge Masvidal: Net worth 2023
According to Celebrity Net Worth, Jorge Masvidal's net worth in 2023 is $6 million. Also, 'Gamebred' penned a new contract with the promotion, a couple of days before his grudge fight with friend-turned-for Colby Covington in March 2022.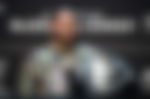 Notably, the 38-year-old's biggest payout came against 'The Nigerian Nightmare' at UFC 251 when he took the fight at a short notice. He earned $500,000 and an undisclosed amount from pay-per-view sales.
Jorge Masvidal: Early Life and Family
The prolific knockout artist was born in Miami and spent his childhood there. Also, he carries Cuban ancestry from his father and Peruvian from his mother.
While the details of his parents are not well documented, the Miami native once revealed his father was a fisherman. Furthermore, his father, Jorge Masvidal Sr., left Cuba at the young age of 14 in a self-made raft and settled in the Virgin Islands.
To meet his ends, his father resorted to unethical means and, as a result, spent close to 20 years in prison.
Jorge Masvidal's Career
Jorge Masvidal started his early MMA career with AFC, BodogFIGHT, Strikeforce, and Bellator before transitioning to UFC in 2013. In 2009, the American Top Team product signed a deal with Bellator. While he went 2-1 in the promotion, he was subsequently released.
Afterward, he fought a solitary fight under Shark Fights 13 and later shifted bases to Strikeforce in 2011. After racking an impressive 3-1 record, the dissolution of the promotion resulted in him joining UFC.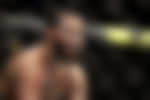 Additionally, the former title contender also made his professional wrestling debut for All Elite Wrestling in September 2021, as he attacked Chris Jericho and Jake Hager.
Jorge Masvidal: Career Highlights
Made his debut with World Victory Road fighting in 2008 and finished the year with two wins.




Fought for Bellator, Strikeforce, and Absolute Fighting Championships.




Made his UFC debut in 2013 with a victory and has fought the likes of Colby Covington and Stephen Thompson.




Set the new UFC record for the fastest knockout, defeating Ben Askren in five seconds.
Jorge Masvidal: MMA Record
Masvidal holds a professional MMA record of 35-16.
Jorge Masvidal: Career Earnings
2013 ? $250,000




2014 ? $325,000




2015 ? $300,000




2016 ? $300,000




2017 ? $350,000




2018 ? $50,000




2019 ? $1.7 Million




2020 ? $1.3 Million




2021 ? $632,000




2022 ? $871,000
Jorge Masvidal: Awards and Achievements?
Owns the UFC record for the fastest knockout in the promotion?s history at just five seconds.




Three-time Fight of the Night bonus winner for his matches against Colby Covington, Darren Till, and Rustam Khabilov.




Won the Knockout of the Year in 2019 at the UFC Honors for his fight against Ben Askren.




Selected for the Performance of the Night four times, including his match against Donald Cerrone.




Won the inaugural UFC ?BMF? Award for his victory over Nate Diaz at UFC 244.
Jorge Masvidal: Endorsements
The former Bellator associate has inked lucrative deals with Metro PCS and Reebok.
Jorge Masvidal: Wife
Maritza Collado is the estranged wife of the 35-16 record holder. Significantly, there is very little information available in the public domain about her. According to rumors, both got married and subsequently parted ways. However, there is no media coverage related to the same.
The MMA fighter has three children: two daughters, and a son. However, there isn't any substantial information about their mother. Many claim the mother of Masvidal's children is Iman Kawa, his former girlfriend. Other reports claim the mother is Collado.
Jorge Masvidal?s Assets
The #11 ranked welterweight owns a lavish $2 million worth Miami home which is inspired by the famous Hollywood movie, Scarface. Similarly, he is the proud possessor of a red Ferrari 296 GTB. The Cuban-descent fighter splashed $ $321,400 on the extravagant ride to add to his collection.
| | |
| --- | --- |
| Full Name | Jorge Masvidal |
| Birth Date | November 12, 1984 |
| Birth Place | Miami, Florida, U.S. |
| Parents | Jorge Masvidal Sr. |
| Wife | Maritza Collado (ex-wife) |
| Kids | Two daughters and a son |
| Net Worth | $6 million |
| Height | 5 ft 11 in (1.80 m) |
| Weight | 170 lbs |
| Record | 35-16 |
| Salary | 500,000-600,000 |
How to Contact Jorge Masvidal?