Jose Mourinho
Jose Mourinho?s Net Worth, Salary and Endorsements
Portugal's, Jose Mourinho, is a highly successful manager.?As a manager, Mourinho has won 25 major honours, making him one of the most successful managers of all time.
He kicked off his managing career with Benfica in 2000, in place of Jupp Heynckes. Then, in 2002, he joined FC Porto, where he remained for 2 years.
The 'Special One', got his big break into the Premier League with Chelsea in 2004. He remained with the side until the 2007-08 season. Then, he moved to Inter Milan for another 2 years before heading to La Liga with Real Madrid.
Jose Mourinho managed Los Blancos for three years before moving back to Chelsea in 2013. He would remain with the Blue until 2016, and then join Manchester United. However, he was sacked in December 2018.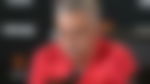 Achievements
Mourinho has excellent tactical prowess,?game management,?and adaptability to different situations. The Portuguese man normally deploys three or more central midfielders citing midfield superiority as crucial in winning games.
In all of Mourinho's three seasons at Madrid, the team consistently reached the semi-finals of the Champions League. Mourinho even came up with the counter-attacking system heavily used by Real. In 2013, Real were in a tough spot during a Champions League match against Manchester United at?Old Trafford.
However, Mourinho quickly subbed in Luka Modri??and moved Sami Khedira to the right flank. United had a numerical disadvantage due to Nani's earlier red card. This forced Sir Alex Ferguson's hand and a wrong move freed Xabi Alonso. Two quick goals from Los Blancos turned the tide in Madrid's favour.
Mourinho is also acknowledged for his attention to detail, organisational planning and in-game communication. During a 2013?14 Champions League?knockout game against Paris Saint-Germain, Chelsea needed a goal within ten minutes to progress. Clever tactics led to?Demba Ba's winning goal and a berth in the next round.
Mourinho is often associated with the term, 'parking the bus', a word them he coined a lot. Jose Mourinho's net worth is estimated to be worth??38million.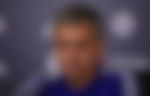 Controversies
Unlike a number of managers, Mourinho has been involved in plenty of controversies.?Following a 2005 Champions League tie between Chelsea and Barcelona, Mourinho accused the referee of bias against his Chelsea players.
However, referee Anders Frisk stated that Barcelona coach Frank Rijkaard tried to speak to him but said that he had sent him away.?Frisk later receive death threats from angered fans, causing him to retire prematurely.
Following an investigation, Mourinho was handed a two-match touchline ban. Chelsea and the manager were additionally fined by UEFA. However, the body confirmed that it did not hold Mourinho personally responsible for Frisk's retirement.
In the same year, he was fined ?200,000 for meeting with then Arsenal full-back?Ashley Cole?in January of that year. Apparently they were discuss transfer terms while Cole was still under contract to Arsenal. This was a serious breach of the Premier League rules.
Later that year, the Portuguese man labelled then Arsenal manager?Ars?ne Wenger?"a voyeur". Naturally, Wenger was furious with the remark and considered legal action.?Fortunately, the two managers made peace after Mourinho admitted that he regretted making the comment. However, things flared up one again in 2014, when Mourinho referred to Wenger as a "specialist in failure".
In 2011, during the final of the Supercopa de Espa?a, Mourinho was seen gouging the eye of Barcelona's assistant coach Tito Vilanova during a brawl at the end of the game.
During his second Chelsea stint, he was involved in a major controversy with team doctor, Eva Carneiro. She claimed that he called her a 'daughter of a whore' in his native tongue. After a massive court case,?Chelsea issued an unreserved apology for distress caused to Carneiro and her family. They said "We wish to place on record that in running onto the pitch Dr Carneiro was following both the rules of the game and fulfilling her responsibility to the players as a doctor, putting their safety first."
She also concluded the private case against Mourinho. Legal documents submitted to her employment tribunal revealed she had previously rejected an offer by the club of ?1.2 million to settle the claim.
| | |
| --- | --- |
| Age | 56 |
| Marital Status | Married |
| Spouse | Matilde Faria |
| Residence | Set?bal |
| Nationality | Portugal |
| Clubs Managed | Benfica, Porto, Chelsea, Inter Milan, Real Madrid, Manchester United |