Josh Allen

Josh Allen: Net Worth, Salary & Endorsements
Josh Allen is a 24-year-old quarterback for the NFL franchise, Buffalo Bills. He was born on May 21, 1996, and played college football for Wyoming Cowboys. In his first college game, Allen suffered a season-ending injury. The following season, he claimed the starter's spot and threw 28 touchdowns in 14 games.
On the back of a successful college career, Josh Allen piqued the interest of a number of NFL teams ahead of the 2018 NFL draft. At the event, the Buffalo Bills traded up and made Allen their top draft pick of the night.
He went 7th overall and became the 3rd quarterback to find a taker at the 2018 NFL draft. Furthermore, he was picked ahead of a future NFL MVP in Lamar Jackson.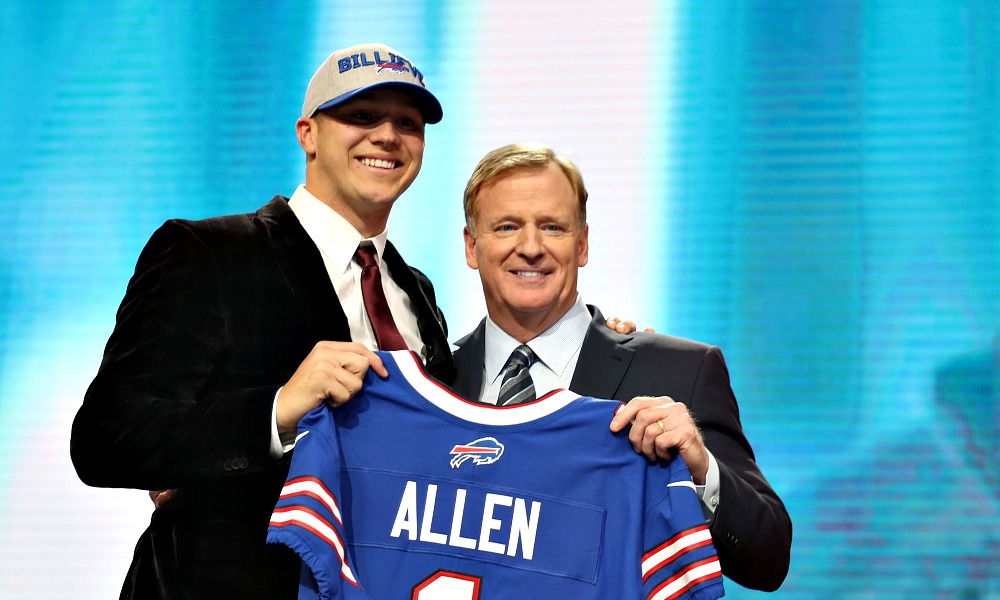 Initially, he served as a backup to Nathan Peterman but replaced him following Peterman's 0.0 passer rating in the first 2 quarters of week 1. Subsequently, Allen who donned the No.17 jersey slotted in as the first choice quarterback. He missed 4 games due to injury in his rookie season but returned to claim the starting role soon after. 
As per TrendCelebsNow, the quarterback has an estimated net worth of $1 million- $5 million. Allen signed a 4-year contract worth a  salary of $21.1 million. The Bills quarterback is currently on his rookie deal. As per Spotrac, based on his contract with the franchise, he will see his net worth swell by at least $5.86 million at the end of the 2020 NFL season. 
According to Sports Business Daily, Josh Allen has appeared in promotions for brands such as Microsoft Surface, Hyundai, and Tommy Armour golf and has endorsement deals with brands like headwear company New Era and Nike.
Josh Allen: Stats
As per NFL.com, Josh Allen featured in 28 regular-season games. Across 2 seasons in the NFL, Jackson has a 56.34% rate completion with 440 passes completed from 781 attempts. Furthermore, he has passed for 5,163 yards and 30 touchdowns.
While rushing in the regular season, the Buffalo Bills quarterback advanced 1,141 yards and recorded 17 touchdowns. 

 As per Pro-Football-Reference, the 24-year-old completed 24 passes and attempted 46 for a 52.2% completion in 1 career playoff game. Furthermore, the quarterback passed for 264 yards, and threw no touchdown passes and rushed for 92 yards. 
Josh Allen: Foundation and Charity
The 24-year-old quarterback is heavily involved with charitable activities with the Oishei Children's hospital. Ahead of his sophomore NFL season, Allen pledged to donate $200 for every touchdown he scored.
Furthermore, as per the 'Democrat and Chronicle', Josh Allen donated a sum of $25,000 to help combat the Coronavirus in New York. The money went to the Western New York COVID-19 Community Relief Fund.
Besides this, a Kaleida Health Tweet reported that Josh Allen had committed to matching their next $10,000 in donations to their COVID-19 response fund.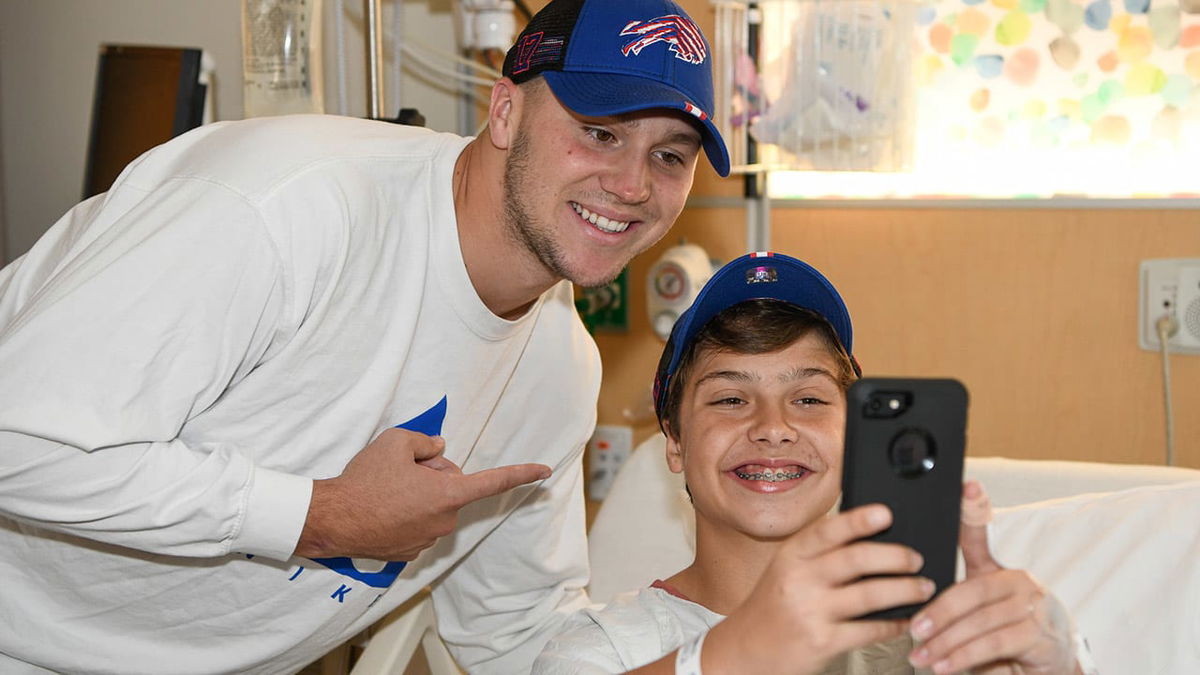 Furthermore, the Buffalo Bills quarterback participated in the Wrangler Celebrity Charity Shootout. Here participants tee off 10 times in a bid to earn $10,000 for a charity of their choosing. As per NYup.com, Allen played on behalf of 'The Leukemia and Lymphoma Society' where his sister serves as campaign director.
Also, according to buffalobills.com, 'The Leukemia and Lymphoma Society' offered the highest donor a chance to go toe to toe against Josh Allen in a video game of their choosing.
How to contact Josh Allen?
Instagram- @joshallenqb
Twitter- @JoshAllenQB
| | |
| --- | --- |
| Age | 24 |
| Height | 6'5" |
| Weight | 237 lbs |
| Girlfriend | Brittany Williams |
| Kids | 0 |
| Salary | $21 million |
| Endorsements | Microsoft Surface, Hyundai, Tommy Armour golf, New Era, Nike |
| Rings | 0 |