Jurgen Klopp
Jurgen Klopp's Net Worth, Salary and Endorsements
German football manager, Jurgen Klopp is currently the manager of the Liverpool football team. Back in the day, Klopp was a professional player himself and played for a few clubs ending his playing career at FSV Mainz 05 before turning into a manager.
After his retirement, he became their manager succeeding Eckhard Krautzun. He went on to manage the side for eight years, guiding them to the Top 5 on four occasions, with a best finish of 3rd.
He would later join Borussia Dortmund in 2008 until 2015. Finally, he has now settled with Liverpool and continues to manage them to this day.
ADVERTISEMENT
Article continues below this ad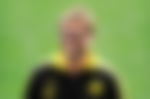 Achievements
Klopp often implements the tactic known as the Gegenpress. Over here, if a team loses possession of the ball, they immediately attempt to win back possession. This is the complete opposite of the instinct to fall back and regroup for another attack.
According to the German, a well-executed counter-pressing system can be more effective than any playmaker when it comes to creating chances.
He described it as, "The best moment to win the ball is immediately after your team just lost it. The opponent is still looking for orientation where to pass the ball. He will have taken his eyes off the game to make his tackle or interception and he will have expended energy. Both make him vulnerable"
Jurgen Klopp's salary is slated to be £7 million a year and Jurgen Klopp's net worth is around £17.6 million a year.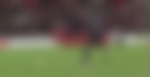 ADVERTISEMENT
Article continues below this ad
Controversies
Jurgen Klopp is not a person who has been involved in many controversies. However, he has been known for his over the top celebrations, especially in his Liverpool tenure.
During a 2-1 win over Everton in January at the FA Cup, Klopp celebrated by running onto the pitch and hugging goalkeeper, Alisson. He was subsequently fined £8,000 and warned about his future conduct by the Football Association.
ADVERTISEMENT
Article continues below this ad
| | |
| --- | --- |
| Age | 51 |
| Marital Status | Married |
| Spouse | Ulla Sandrock |
| Residence | Liverpool |
| Nationality | Germany |
| Clubs Managed | Mainz 05, Borussia Dortmund, Liverpool |