Justin Gaethje
Justin Gaethje 2022: Record, Net Worth, Salary, and Endorsements
Justin Gaethje is arguably the most exciting fighter on the UFC roster. "The Highlight" is known for his high pace, forward pressure, and brawling style. Born in Stafford, Arizona, he worked in a copper mine like his father. However, within a week, he left the job and continued his education.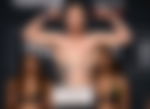 Gaethje started his MMA career while he was still in University and put together a 7-0 amateur record. Gaethje made his professional MMA debut in 2011 and won after he slammed his opponent in the very first round. The former interim lightweight champion, Gaethje, finds himself at the top of the UFC Lightweight rankings.
Justin Gaethje: Career
Gaethje signed with the UFC in 2017 and fought Michael Johnson. He broke Johnson down and stopped him in the second round. This fight put him on the radar of other UFC lightweight fighters. His style was on display in his first showing as he won a double post-fight bonus in his debut match in the promotion.
Unfortunately, Gaethje's fighting style caught up to him, and elite lightweight fighters — Dustin Poirier and Eddie Alvarez  — handed him two back-to-back losses.
Justin Gaethje was undefeated for the majority of his career. After his two losses, many believed that he was done for. Yet he made a comeback and won against some of the best fighters, like James Vick, Edson Barboza, and Donald Cerrone.
Subsequently, On May 9, 2020, Gaethje fought Tony Ferguson for the interim lightweight championship. Gaethje ended Ferguson's twelve-fight win streak and became UFC interim lightweight champion. His unification bout came against the lightweight champion Khabib Nurmagomedov, where he lost via technical submission at UFC 254.
After facing Michael Chandler on November 06, 2021, at UFC 268 & getting the impressive win. Now, Gaethje holds a stellar UFC record of 6-3.
Justin Gaethje's next fight inside the octagon will take place at UFC 274 against Charles Oliveira.
What is Justin Gaethje's Fighting Style?
As mentioned before, Gaethje is one of the most exciting mixed martial artists on the planet. However, he lacked technicality before. His brawling style cost him badly.
After his losses to Poirier and Alvarez, Gaethje changed his style to some extent. He now picks his shots carefully and does not throw caution to the wind. Fans now call him "Patienced Gaethje."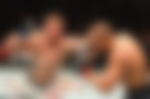 Gaethje has yet to utilize offensive wrestling in his fights. Although he is a great wrestler, the American fighter does not use his wrestling. He only uses it to stuff takedown attempts by his opponents. He has claimed that he gasses out faster if he uses his wrestling.
Gaethje still puts a high pace on his opponents. That said, he also times his shots well and does not burn himself out. Besides, he has the most devastating leg kicks in the game. Overall, he is a well-rounded fighter with a strong will to take on anyone, anywhere.
Justin Gaethje: Achievements
As of now, his record stands at 23-3-0. Gaethje has won six 'Fight of the Night' and four 'Performance of the Night' bonuses in nine UFC appearances. And he is the first fighter to win at least one bonus in their first seven fights. Besides, he is a former WSOF lightweight champion.
Gaethje also holds the record for the highest significant striking accuracy at 59%. Over the past few years, Gaethje has received several Fights of the Year awards, for his fights, from other media houses.
Justin Gaethje: Body Measurements, Dietary Plans, Workout Routines, and MMA Records
Justin Gaethje is 5'11'' with a 70-inch reach and 40-inch leg reach. '
'The Highlight' used to have no nutritionist and worked on his own to get his dietary needs. However, before the Michael Chandler bout, he hired a nutritionist and looked amazing.
The Arizona-based wrestler works on his cardio, kickboxing, and boxing skills with his coach Trevor Wittman. Besides, wrestling and jiujitsu are a big part of his regime, which is strides to improve.
Gaethje holds an astonishing 23-3 record in MMA.
Justin Gaethje: Net Worth in 2022
As of 2022, Justin Gaethje has an estimated net worth of $4 million, according to Celebrity Net Worth.
'The Highlight' earned his biggest paycheck after his win over Tony Ferguson at UFC 249. He earned a disclosed amount of $480,000, according to The Sports Daily. Gaethje has made a whopping $3,704,500 from his UFC career.
Justin Gaethje: Businesses and Endorsements in 2022
Gaethje has endorsed many brands in the past. These include Bulge Clothing, Saratoga Casinos, Gladiators Unleashed, and recently Gains in Bulk.
'The Highlight' also heavily endorses ONX Sports, a company started by his coach. Moreover, he has his own brand, Violent 1.
After he is done fighting, Gaethje wants to put his Human Services degree to good use. He has shown interest in working with at-risk youth.
In December 2019, Gaethje paid the lunch debt for the entire semester of all students of West Early College. According to the college's Facebook post, Gaethje wrote a  $1,538.00 check for the cause.
Personal Life of Justin Gaethje
Justin Gaethje is a German-Mexican and his father & grandfathers worked in a copper mine in Morenci, Arizona, a small town near the border of New Mexico. Gaethje was born near the Safford area and has a twin brother, Marcus.
ADVERTISEMENT
Article continues below this ad
Gaethje started wrestling at Arizona HEAT when he was just four years old. While in school, he competed in wrestling tournaments. During his time at Stafford High School, Gaethje became Arizona State wrestling champion twice.
Gaethje then studied at the University of Northern Colorado. He qualified for the NCAA Division 1 championship. In 2010, he earned the D1 All American status.
ADVERTISEMENT
Article continues below this ad
| | |
| --- | --- |
| Nickname | The Highlight |
| Age | 33 |
| Born/Birthdate | 11-14-88 |
| Country/Nationality | USA |
| Gym | Genesis Training Center, Elevation Fight Team |
| Height | 5' 11" |
| Weight/ Division | 155 lbs / Lightweight |
| Reach | 70" |
| Leg Reach | 40" |
| Record/Achievement | 23-3-0, 0NC - Interim UFC lightweight champion, WSOF lightweight champion |
| Active Win Streak | 1 |
| Wins by Stoppages (Submissions/ KO) | 20 (19 KO/TKO, 1 Submission) |
| Endorsements/Sponsors | Bulge Clothing, Saratoga Casinos, Gladiators Unleashed, Gains in Bulk, ONX Sports, Violent 1 |
| Net Worth | $4 million |
| Partner | None |
| Marital Status/Spouse | Not Married |
| Kids | None |