Justin Thomas
Justin Thomas 2022: Net worth, salary and endorsements
Justin Louis Thomas is an American professional golfer. He says that watching Tiger Woods' win at Valhalla at age seven motivated him to become a pro.
Thomas went to college at the University of Alabama, where he helped the Crimson Tide to win an NCAA championship. His success also brought him Haskins Award as a freshman. He turned pro after his sophomore season.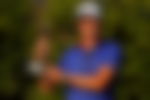 Thomas is currently ranked #2 in the PGA Tour. His caddie is Jimmie Johnson, who is currently the world's highest paid caddie.
Justin Thomas Family
Golf is deep-rooted in Thomas' roots. His grandfather, Paul, was a pro who participated in the 1962 US Open. His father, Mike, was also a pro at Harmony Landing near Louisville. Thomas collects the golf balls from his wins for his father. His mother, Jani, is also close to him, and accompanies him on his tours regularly.
Thomas is currently dating Jillian Wisniewski. There isn't much public information about her as she doesn't have any public social media. Thomas' girlfriend is also from Kentucky like him.
Justin Thomas Records
Thomas first win came in 2013 at the CIMB Classic in Malaysia. He beat Adam Scott by one stroke, while also setting a course record.
In August 2017, Thomas claimed his first Major at the 2017 PGA Championship. He reached five wins in that season, becoming only the fourth golfer behind Jack Nicklaus, Tiger Woods, and Jordan Spieth to reach five wins before his 25th birthday. He also won the FedEx Cup that year, and was rewarded with the World #1 ranking in 2018.
After equalling the first round record in the 2017 edition, last year at the 2020 US Open, Thomas hit 65 in the second round, which is the lowest score ever at Winged Foot.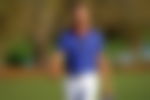 Justin Thomas 2022 Net Worth
According to Celebrity Net Worth, Thomas has an estimated net worth of $30 million. With career earnings of over $42 million, Thomas ranks 17th in all-time money earned among golfers. From 2016 to 2018, Thomas had his most successful tenure in terms of earning, making around $21 million from multiple achievements like his Masters' triumph and the FedEx Cup.
Justin Thomas Endorsements
The world number two golfer has a strong endorsement portfolio. It includes Titleist, Footjoy, Citigroup, WHOOP, Netjets, and Beats Electronics. Fans can buy the Thomas' signature clubs, tour bag as well as his hat from Titleist. Thomas has appeared in multiple commercials for Titleist and Footjoy. In September 2020, he collaborated with Scotty Cameron on a putter called the 'Scotty Cameron Inspired by Justin Thomas Phantom X5.5.'
Justin Thomas Foundation and charity
In 2019, Thomas launched the Justin Thomas Foundation with a goal to not just promote junior golf, but also with humanitarian goals like children in need and military families. He was inspired to do it after being a beneficiary of a fund as a child that helped his golf career to spring, Some organizations they have worked with are The First Tee, Boys & Girls Club of Kentuckiana, and USA Cares.
Aside from the foundation, Thomas has also played in other charity events to raise funds for various causes. One of the most recent ones was back in August 2020, where he played alongside Tiger Woods and Rory McIlroy.
ADVERTISEMENT
Article continues below this ad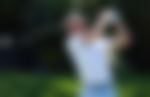 How to contact Justin Thomas?
Justin Thomas on Instagram: @justinthomas34
ADVERTISEMENT
Article continues below this ad
Twitter: @JustinThomas34