Kai Cenat
Title: Kai Cenat Networth in 2023, Early Life and Career
Kai Cenat is the face of the new generation of streamers. Currently, Kai has acquired the top spot on Twitch after his historical Subathon that started on February 20, 2023. His 30-day-long stream which was a continuous one, broke all the previous records, making him the crown king of the platform.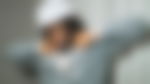 Kai Cenat: Networth in 2023
Kai has his videos uploaded on both Twitch and YouTube. Although the former is the primary source of income, the latter, even less, contributes immensely to his earnings. The streamer has never publicly revealed them, but we can always estimate it by accessing all the data on the internet. As per the data collected from Twitch Tracker, it can be presumed that he earns around $150,000 a month. Whereas the Social Blade report suggests an income of $30,000 from YouTube.
From this, his yearly income can be deduced to be around $2.2 million, if we consider his monthly earning to be around $180,000. Coming back to his net worth, there is still no solid revelation from the streamer. However, as per multiple sites and the data collected, it can be expected to be somewhere close to $3 million. We must also remember that the above breakdown of earnings is only for Twitch and YouTube. He has other side hustles with singing being one of many. 
While the abovementioned Subathon was what crowned him as the 'King of Twitch', it also garnered some controversies. It was reported that Kai made only $2 million from his Subathon, while the platform pocketed over $15 million. This incident has given birth to a plethora of controversies; even some rumors suggest that Kai is considering migrating from Twitch to another platform, potentially Kick. However, the streamer himself shut down these speculations when he slammed down the people who were collecting the numbers. 
Kai Cenat: Early Life and Family Background
Kai was born in New York City on December 16, 2001. Both his parents are from the Caribbean. He was raised by his Haitian father and Trinidadian mother. Kai has three siblings, a younger brother named Kaleel, an older brother named Devonte, and a twin sister Kaia. 
Kai finished his schooling at Frederick Douglass Academy. He graduated from high school in 2019. For his college years, he attended Morrisville State College in 2019 where he pursued Business Administration. But he had other dreams. He aspired to be a comedian and focused on small content in his school days. However, because of his dream of pursuing this, he found it difficult to keep up with schoolwork and dropped out of college in 2020.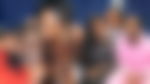 Cenat uploaded his first video on YouTube on January 13, 2018. His initial content focused on pranks and challenges. It ranged from texting his ex-girlfriend to pretending to break his brother's PlayStation 4. However, the one where he 'ding-dong ditched' his neighbors around his dorm was what caught the attention and also the first video that crossed the million mark. 
Kai Cenat's Twitch Career
He began streaming only in February 2021 after transitioning from YouTube. He mostly made gaming and reaction-based content.  After transitioning, Kai saw astronomical growth within a year. Due to his popularity, he was nominated for the "Streamer of the Year" and "Breakout Streamer" categories at the 12th Streamy Awards. He won the former twice in a row.
However, the astronomical growth saw an exponential surge this year. His 30-day Subathon in February broke multiple records that put him on top. He broke Ninja's (269,154) and Ludwig's (283,066) Twitch records for the 'all-time high active subs'. Achieving this feat in March 2023, Cenat currently holds the podium with 306,621 subs. Moreover, this acted as an additional boost in his follower count as he recently crossed the five million mark. At the time of writing, he ranks 37 on the all-time list with 5.13 million followers.
A YouTube documentary named "30 Days" was released that documented his long historical journey. Unlike other streamers, Kai is very bold with his content; he never shies away from trying new things that redefine the streaming meta. 
Kai Cenat's YouTube and Rapping Career
Although Kai was getting decent numbers on YouTube, he was keen on trying new avenues and ventures, which led him to become a Twitch streamer. Kai always wanted to be a comedian. He started his online career just so he could post jokes and silly skits. But other than that, he had another dream.  
Kai wanted to be a rapper, and his online influence helped him make this dream a reality. So far, Kai has made many appearances in music videos while also making his own productions.
Although not as a rapper, Kai Cenat first featured in a rap song back in 2020 in Adot's music video "Shoot." A couple of months later, he collaborated with Adot again. However, there are other names that shoot up his profile. Although he had an acting role in Polo G's single in 2022, his biggest one remains the guest appearance he made in Lil Uzi Vert's music video, "Just Wanna Rock."
While these were all his appearances, he has a profile of his own which is worth flaunting. Kai made his official entry as a rapper when he release his single in May 2022. Titled "Bustdown Rollie Avalanche" in collaboration with successful rapper NLE Choppa, this has been nothing short of a hit. With over 11 million views on YouTube and nearly 50 million clicks on Spotify, Kai has debuted with a bang. His most recent piece was with his friend and fellow streamer IShowSpeed, called "Dogs". 
Kai Cenat's Twitch bans
With the Twitch guidelines deemed to be too strict, even Kai Cenat has been a victim of bans multiple times. Although the severity of the punishment lasted only a day, in July 2021, Kai received his first ban on Twitch. The one-day ban was said to be put in because he unknowingly showed an explicit image on his stream while browsing through his sub-reddit.
The second one did not have to wait for long as he received another one-day ban in August 2021. Surprisingly, the reason for this was the same as that of the first. The third ban, however, was a strong one and it had also stirred controversy.
The longest ban of his career, the 30-day ban came in March 2022. Kai had made some comments during one of his streams which were translated by certain Twitch staff as threats. While the ban might have been necessary, the severity of the same caused tension, with speculations arriving that he could make his shift to the then-new and booming platform, Kick.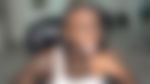 January 2023 saw Kai Cenat receive his fourth ban. It lasted for three days, and the reason was deduced to be his passing out on stream after consumption of 'too much' edibles. If this was the case, the ban was proper as it breaches the platform's rules.
The latest ban of his career came in April 2023. The timing of the week-long ban, however, came out to be the worst. He received the fifth ban right after winning the Streamer of the Year Award and completing the record-breaking 30-day Subathon. While the exact reason is unclear, it is rumored that some 'explicit activity' shown in the game during his GTA stream was the cause of it.
ADVERTISEMENT
Article continues below this ad
Kai Cenat's dating life
Although nothing is known about his dating life, given the information out there, Kai Cenat is single. He could be seen with many female and male subordinates on his streams, but he has made no official announcement regarding his personal romantic life. 
Personal Details
ADVERTISEMENT
Article continues below this ad
Born

December 16, 2001

Place of Birth

New York City 

Height

5 feet 4 inches (approx.)

Weight

60-65 kg approx.

Parents

N/A

Girlfriend 

N/A

Nationality

American 

College

Frederick Douglass Academy (Secondary Education), Morrisville State College (Student of Business Grad. [Dropout])

 Channels

Kai Cenat (YouTube), Kai Cenat Live (YouTube), kaicenat (Twitch)

Followers

5.1 million (Twitch), 2.49 million (YouTube [@kaicenatlive]), 3.62 million (YouTube [Kai Cenat])

Awards

"Streamer of the Year" at Streamy Awards 2022




"Streamer of the Year" at Streamy Awards 2023