Kansas City Chiefs
Kansas City Chiefs 2023 – Latest News, Schedule, Roster, Rumors, Injury Updates & More
The Kansas City Chiefs stand as a daunting force in the NFL, often regarded as the cream of the crop. This distinguished "Red Team" possesses an unmatched blend of skill, strategies, and charisma. Led by the dynamic duo of electrifying quarterback Patrick Mahomes and enigmatic coach Andy Reid, they have elevated their level of achievement, enthralling the audience, and adding stars to their legacy for future generations.
Introduction of the 'Red Sea!'
The Kansas City Chiefs have evolved into an NFL powerhouse, tracing their origins just a few miles south in Texas in 1959. Initially a member of the American  Football League (AFL), In 1960, they became part of the newly-formed AFC West Division, a move designed to challenge the National Football League (NFL). Their journey led them to Missouri in the spring of 1963, where they transitioned from the Dallas Texans to the Kansas City Chiefs. The Chiefs, relatively new in NFL history, navigated a playoff drought after the AFL-NFL merger in the 1970s but found their stride in the 1990s.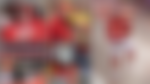 The franchise was founded by Lamar Hunt, a business magnate who not only played a key role in founding the American Football League (AFL) but also made contributions to introduce MLS and popularize the U.S. Open. He was the person who coined the term "Super Bowl" for the season-ending AFC vs. NFC clash, which is now known as the Super Bowl trophy in the league. As of 2023, the franchise is valued at approximately $3.7 billion and is under the ownership of Lamar Hunt's son, Clark Hunt, following Lamar Hunt's passing in 2006. Under Clark Hunt's stewardship, the team has reached unprecedented heights in terms of achievements and fan following with over 1.99 million. 
While the team may have moved from Texas to Kansas City, they have retained their iconic white uniforms to pay tribute to their founder, as all-white uniforms were favored by Lamar Hunt. Some years later, when the NFL teams started alternating their uniforms, the Chiefs switched from white jerseys to red-color jerseys. However, they still kept white as their founder color and earned the affectionate moniker "Red Sea" from fans. Furthermore, the jerseys of the players have a design of Lamar Hunt's own 'LH' logo, sketched on a napkin and forever associated with the Chiefs' storied history. 

The team's logo has undergone several transformations over the years. Their original logo depicted a cowboy with a gun in one hand and a football in the other, set against the backdrop of Texas. Upon their move to KC, the cowboy was replaced by an individual donning yellow headgear, with a tomahawk taking the place of the gun. This logo remained in use until the 1972 season when the franchise introduced an Arrowhead logo, mirroring their iconic Arrowhead Stadium. This updated logo featured a black border, with red 'KC' lettering against a white background. 
| | |
| --- | --- |
| Founded | 1959 |
| Home Venue | GEHA Field, Arrowhead Stadium |
| City | Kansas City, Missouri |
| Division | AFC West |
| Known As | Chiefs, Red Sea |
| Owner | Clark Hunt |
| Worth | $3.7 Billion |
2023 Schedule
The Kansas City Chiefs opened the 2023 NFL season against the Detroit Lions on their home turf, at GEHA Field at Arrowhead Stadium on September 7. In their season opener, they lost the matchup by the narrowest margin (20-21).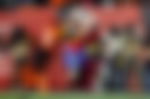 So far, the team has played against five more teams and currently holds a record of 5-1  win for the season. As they are heading towards their next matchup against the Chargers on Sunday, Patrick Mahomes' recent ankle injury scare is the cause of concern for the team. However, a recent update emerges as the Chiefs QB is doing "fine." The injury report is about to come which will tell the status of the Chiefs players for their next matchup.
The 2023 schedule of the Chiefs, as released by the NFL, is as follows:
Date
Opponent
Home/Away
Result

September 07

Detroit Lions

Home

20-21/Loss

September 17

Jacksonville Jaguars

Away

9-17/Win

September 24

Chicago Bears

Home

41-10/Win

October 1

New York Jets

Away

23-20/Win

October 8

Minnesota Vikings

Away

20-27/Win

October 12

Denver Broncos

Home

19-8/Win

October 22

Los Angeles Chargers

Home

TBD

October 29

Denver Broncos

Away

TBD

November 5

Miami Dolphins

Away

TBD

Bye Week

November 20

Philadelphia Eagles

Home

TBD

November 26

Las Vegas Raiders

Away

TBD

December 3

Green Bay Packers

Away

TBD

December 10

Buffalo Bills

Home

TBD

December 18

New England Patriots

Away

TBD

December 25

Las Vegas Raiders

Home

TBD

December 31

Cincinnati Bengals

Home

TBD

January 7

Los Angeles Chargers

Away

TBD
2023 Active Players Roster
Quarterbacks 
Blaine Gabbert




Patrick Mahomes




Chris Oladokun
Running Backs
Jerick McKinnon




Clyde Edwards-Helaire




Isiah Pacheco




Deneric Prince
Wide Receivers
Skyy Moore




Rashee Rice




Justyn Ross




Kadarius Toney




Marquez Valdes-Scantling




Montrell Washington




Justin Watson




Daniel Arias




Chase Cota




Cornell Powell




Richie James




Nikko Remigio
Tight Ends
Blake Bell




Noah Gray




Travis Kelce




Matt Bushman




Gerrit Prince




Jody Fortson
Center
Austin Reiter




Creed Humphrey
Guard
Nick Allegretti




Mike Caliendo




Trey Smith




Joe Thuney
Offensive Tackle
Chukwuebuka Godrick




Darian Kinnard




Wanya Morris




Lucas Niang




Donovan Smith




Jawaan Taylor




Prince Tega Wanogho
Defensive Ends
Felix Anudike-Uzomah




Mike Danna




Neil Farrell




Malik Herring




Truman Jones




George Karlaftis




Charles Omenihu




BJ Thompson
Defensive Tackles
Keondre Coburn




Matt Dickerson




Chris Jones




Derrick Nnadi




Tershawn Wharton
Linebackers
Nick Bolton




Leo Chenal




Cole Christiansen




Jack Cochrane




Willie Gay




Cam Jones




Isaiah Moore




Drue Tranquill
Cornerbacks
Ekow Boye-Doe




Nic Jones




Trent McDuffie




Darius Rush




L'Jarius Sneed




Keith Taylor Jr.




Jaylen Watson




Joshua Williams
Safeties
Deon Bush




Chamarri Conner




Bryan Cook




Mike Edwards




Nazeeh Johnson




Justin Reid
Special Teams 
Harrison Butker (PK)




Tommy Townsend (P)




James Winchester (LS)
Championships
The Kansas City Chiefs have been on fire in the NFL playoffs since 2015. They've made the playoffs seven times in a row, reached the Super Bowl twice in this span (three times in total), and claimed 3 Conference Championships and 13 Divisional Championships in their history.
Super Bowl Championships: 02
| | | | | |
| --- | --- | --- | --- | --- |
| Year | Super Bowl | Opponent | Coach | Stadium |
| 2022 | LVII | Philadelphia Eagles | Andy Reid | State Farm Stadium, Arizona |
| 2019 | LIV | San Francisco 49ers | Andy Reid | Hard Rock Stadium, Florida |
| 1969 | IV | Minnesota Vikings | Hank Stram | Tulane Stadium, New Orleans |
American Football League Championships: 03
| | | | | |
| --- | --- | --- | --- | --- |
| Year | Opponent | Coach | Stadium | Location |
| 1969 | Oakland Raiders | Hank Stram | Oakland-Alameda County Coliseum | Oakland, California |
| 1966 | Buffalo Bills | Hank Stram | War Memorial Stadium | Buffalo, New York |
| 1962 | Houston Oilers | Hank Stram | Jeppesen Stadium | Houston, Texas |
AFC Championships: 03
| | | | | |
| --- | --- | --- | --- | --- |
| Year | Opponent | Coach | Stadium | Location |
| 2022 | Cincinnati Bengals | Andy Reid | Arrowhead Stadium | Kansas City, Missouri |
| 2020 | Buffalo Bills | Andy Reid | Arrowhead Stadium | Kansas City, Missouri |
| 2019 | Tennessee Titans | Andy Reid | Arrowhead Stadium | Kansas City, Missouri |
2023 Key Players:
Patrick Mahomes - Quarterback 
Drafted in the 2017 NFL draft by the Kansas City Chiefs as the backup quarterback to Alex Smith, Patrick Lavon Mahomes II quickly rose to fame when he became the first rookie QB to start and secure a victory for the team against the Denver Broncos in over 30 years.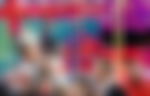 To date, $450 million Mahomes has achieved the fastest 25,000 passing yards, throwing for 25,247 yards and 200 touchdowns. He has secured 2 MVP titles and 2 Super Bowl championships, solidifying his position as one of the best quarterbacks in the NFL. Mahomes is often referred to as the Young GOAT.
Considered one of the greatest tight ends in the NFL, Travis Kelce made his debut with the Chiefs in 2013. This $57.25 million TE boasts a four-time first-team All-Pro selection and has earned the title of eight-time Pro Bowler. As a 2x Super Bowl champion, he has made 831 catches for 10,499 yards and scored 74 touchdowns so far.
Chris Jones - Defensive Tackle
Chris Jones, selected by the Chiefs in the 2016 NFL Draft, has recorded an impressive 65.0 career sacks, ranking second among DTs in the NFL. Securing a valuable one-year deal worth up to $25 million this season, Jones stands as a vital asset for the Chiefs. He is the mastermind behind Kansas City's strategies for short-yardage plays.
Head Coaches: The Supreme Andy Reid
The Kansas City Chiefs have had a total of 12 head coaches throughout their history. Hank Stram, the Chiefs' inaugural and most successful coach, left his mark on the team with AFL championships. The most recent addition is Andy Reid, who joined the Chiefs in 2013 after he was fired from the Eagles in 2012.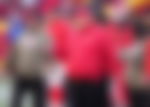 Since then, he has emerged as one of the NFL's premier head coaches, guiding his team to 2 Super Bowl victories. Under him, the Chiefs squad has risen to new heights and become one of the best and strong contenders for the Super Bowl.
Arrowhead Stadium
Arrowhead Stadium stands as one of the NFL's most deafening arenas. Its construction, completed on August 12, 1972, was a collaborative effort by the Sharp-Kidde-Webb construction firm. Lamar Hunt, the Chiefs' founder, bestowed the stadium with its name.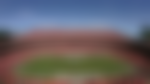 In 2013, the stadium transformed, featuring NorthBridge® Bermudagrass for its exceptional cold tolerance, robust root system, swift recovery, and early spring verdure. With a seating capacity of 76,416, it ranks as the fourth-largest stadium globally and claims the second spot among all 32 NFL teams' stadiums for its unparalleled atmosphere and vibrant ambiance.
Kansas City Chiefs Mascot
K.C. Wolf proudly reigns as the Kansas City Chiefs' official mascot. However, before the arrival of K.C. Wolf, the team had another beloved mascot named "Warpaint." Warpaint was a Pinto horse, upon which a man would ride while adorned in Native American attire. The year 1989 marked the introduction of K.C. Wolf, who quickly won the hearts of fans of all ages with his infectious enthusiasm and humor.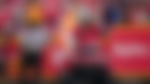 K.C. Wolf's name pays tribute to the 'Wolfpack,' a spirited group of fans who once occupied temporary bleachers at the old Municipal Stadium. In a remarkable highlight, K.C. Wolf even made a special appearance in Phoenix ahead of Super Bowl LVII, captivating audiences worldwide with his spirited performances.
Chiefs Hall of Fame
Founded in 1963 in Canton, Ohio, the Pro Football Hall of Fame serves as a prestigious institution that pays tribute to the key figures who have left an indelible mark on the history of professional football. Annually, a new class of enshrines is inducted into the Hall of Fame, featuring the sport's most iconic athletes, coaches, and contributors. The illustrious Kansas City Chiefs, a beloved team among fans, have seen a remarkable 50 individuals, including luminaries like Nick Lowery, Derrick Thomas, and Tony Gonzalez, immortalized in the Hall of Fame.
Kansas City Chiefs HOF Inductees

Kimble Anders (2022)

Tim Grunhard (2021)

Brian Waters (2019)

Tony Gonzalez (2018)

Carlos Carson (2017)

Tony Richardson (2016)

Gary Green (2015)

Priest Holmes (2014)

Gary Barbaro (2013)

Will Shields (2012)

Kevin Ross (2011)

Marty Schottenheimer (2010)

Nick Lowery (2009)

Curley Culp (2008)

Albert Lewis (2007)

Neil Smith (2006)

Jack Steadman (2005)

Joe Delaney (2004)

Gary Spani (2003)

John Alt (2002)

Derrick Thomas (2001)

Christian Okoye (2000)

Lloyd Burruss (1999)

Art Still (1998)

Dave Hill (1997)

Deron Cherry (1996)

Curtis McClinton (1995)

Jack Rudnay (1994)

Sherrill Headrick (1993)

Jan Stenerud (1992)

Abner Haynes (1991)

Jim Lynch (1990)

Ed Podolak (1989)

Jerrel Wilson (1988)

Hank Stram (1987)

Emmitt Thomas (1986)

Willie Lanier (1985)

Ed Budde (1984)

Otis Taylor (1982)

Buck Buchanan (1981)

Bobby Bell (1980)

Len Dawson (1979)

Mike Garrett (1978)

Jim Tyrer (1977)

E.J. Holub (1976)

Chris Burford (1975)

Johnny Robinson (1974)

Fred Arbanas (1973)

Jerry Mays (1972)

Mack Lee Hill (1971)
FAQs
Who is the most famous KC Chiefs Player?
Patrick Mahomes stands as a pinnacle player within the Kansas City Chiefs' roster, embodying excellence and immense value to the team. His plethora of endorsements, accolades, titles, and exceptional on-field performances have solidified his status as a household name.
Who is the most famous Chiefs fan?
Paul Rudd is arguably the die-hard fan of the Chiefs. Having grown up in Kansas City, Ant-Man remains loyal to his hometown team.
Does Patrick Mahomes own a part of the Kansas City Chiefs?
No, Patrick Mahomes isn't the owner of the KC Chiefs team. The current owner of the team is Clark Hunt, Lamar Hunt's son.
What is the Kansas City Chiefs slogan?
Following their victory in Super Bowl LIV during the 2019 season, the Chiefs adopted a motivating slogan for 2020: "Let's do it again." 
What are 3 facts about the Kansas City Chiefs?

The Kansas City Chiefs were formerly known as the Dallas Texans.




They have cliched three Super Bowls so far.




Their Arrowhead Stadium celebrated for its deafening atmosphere, stands as the fourth largest stadium worldwide.