Katie Ledecky
Katie Ledecky 2023: Net Worth, Salary, and Endorsements
Ever since she made her debut back at the 2012 London Olympics, Katie Ledecky was destined for greatness. Fast-forwarding to 2021, she has won 10 Olympic Medals and 15 World Championship gold medals. Holder of many records, she is one of the best swimmers of all time. Likewise, Ledecky shares a close bond with Michael Phelps while being an influential personality in the world.
Remarkably, the current?net worth of Katie Ledecky is $5 million which sums up her many promotional deals and other financial benefits. She earns $100,000 from her swimming career alone. After winning several medals, she earned $125,000 from those, with different prize money for gold, silver, and bronze medals at the Olympics.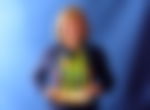 While many sports personalities sign various endorsement deals, Ledecky is known to be selective. She only signs deals with the products that has satisfied her. She has collaborated with clothing and footwear company ADIDAS while signing a $7 million deal with Sportswear Company TYR. The American swimmer also counts Panasonic (PCRFY) and Visa (V) among her growing list of endorsements.
However, she turned down a $5 million dollar endorsement as she wanted to attend Stanford University to compete for their swim team.
Early life and family
Katie Ledecky, the child of Mary Gen and David Ledecky, was born in Washington, D.C., and grew up in the nearby city of Bethesda, Maryland. Ledecky's elder brother Michael and her mother, who swam for the University of New Mexico, inspired her to take up the sport when she was only six years old. She grew up in Bethesda, where she attended Little Flower School up to eighth grade and then Stone Ridge School of the Sacred Heart, from which she graduated in 2015.
Ledecky achieved two national high school records for the 200-yard freestyle and two American and US Open records for the 500-yard freestyle during her high school swimming career. With the exception of the 100-meter breaststroke, Ledecky concluded her high school swimming career with every Stone Ridge school record.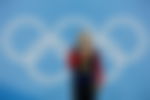 Katie Ledecky?s early swimming career
The 2012 London Olympics proved the be a major career breakthrough for her. She won the 800-meter freestyle and smashed the American record at the age of 15. She set a time?of 8:14.63 to land the gold medal.
Significantly, more success followed from there. The 2013 FINA World Championships saw her claim four gold medals while adding four more at the 2014 Pan Pacific Swimming Championships. Nonetheless, the breakthrough came at the 2015 FINA World Championships where she became the first woman to win the 200, 400, 800, and 1500-meter races in one event.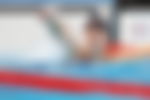 Katie Ledecky's breakthrough
With her incredible success, Ledecky won several individual accolades like FINA Swimmer of the Year, the USOC's Olympic Sports Woman of the Year, and a three-time Golden Goggle Female Athlete of the Year. However, the buck doesn't stop there.
The 2016 Rio Olympics cemented her legacy as one of the best. Ever since she made her debut, there was something special about her. Thus, the Rio Olympics proved why she was the GOAT in women's swimming. Nevertheless, she won the gold medal in 200, 400, and 800-meter competitions, along with two relay races. Creating two world records puts the icing on the cake.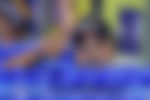 After the undeniable success in Rio, Ledecky pushed forward. She won six medals at the 2017 World Championships while claiming another five medals at the 2018 Pan Pacific Championships. The 2019 World Championships saw her winning just three medals as the competitions headed to Tokyo.
Although the Summer Olympics got delayed because of the pandemic, Ledecky was once again the favorite. Memorably, it was the first time that the 1500-meter race made its debut at the Olympic Games. Notably, Ledecky won two gold and two silver medals at Tokyo taking her tally to 10 medals in the Olympics.
Katie Ledecky's awards and records
World records in 400, 800, 1500-meter freestyle: 3:56.46s, 8:04.79s, 15:20.48s
Swimming World?World Swimmer of the Year award: 2013, 2014, 2015, 2016, 2018
Swimming World?American Swimmer of the Year award: 2013, 2014, 2015, 2016, 2017, 2018
FINA Swimmer of the Year: 2013
FINA Best Swimming Performance of the Year: 2015, 2016
Time 100: 2016 (youngest person on the list)
USA Swimming Athlete of the Year: 2013, 2014, 2015, 2016, 2018
USA Swimming Performance of the Year Award: 2012, 2013, 2014, 2015, 2016
Golden Goggle Female Athlete of the Year: 2013, 2014, 2015, 2016, 2017, 2018
Golden Goggle Breakout Performer of the Year: 2012
L'?quipe Champion of Champions: 2014, 2017
Ledecky's diet and workout
Likewise, her diet plans and workouts are quite incredible. She loves her occasional chocolate milk after her workouts. She cooks herself and enjoys chicken, pasta, and steaks.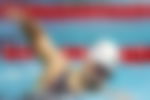 Moreover, she trains hard at the pool by training 10 times and does strength training at the gym, three times a week. Even though she rests on Sundays, she visits the pool twice on Monday, Tuesday, Thursday, and Friday while going once on Wednesday and Saturday.
Katie Ledecky?s partner
The 24-year-old swimmer has not tied the knot and is not currently in a relationship. Her endorsements and athletic accomplishments take center stage on her social media pages, rather than any romantic interests. Ledecky is so devoted to her training that she really has no time for romance, despite the clich? that could suggest otherwise.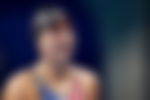 Name - Katie Ledecky
Born - March 17th, 1997
Place of Birth - Washington, D.C.
Nationality - American
Education - Stone Ridge School of the Sacred Heart?(2015),?Stanford University
Parents - David Ledecky,?Mary Gen Ledecky
Height - 1.83?m
Weight - 73 kg (160 lbs)
Partner - none
Kids - none
Social Media - Instagram:?@katieledecky , Twitter:?@katieledecky