Kawhi Leonard
Kawhi Leonard 2022: Net worth, Salary and Endorsements
Kawhi Leonard, who plays primarily as a small forward in the National Basketball Association (NBA), was born on June 29, 1991, and currently plays for Los Angeles Clippers.
Leonard first played for San Antonio Spurs in the NBA. He was selected with the 15th overall pick in the 2011 NBA draft by the Indiana Pacers, but was traded that night to the San Antonio Spurs. Once there, he played with them for seven seasons.
ADVERTISEMENT
Article continues below this ad
While he was known for his defensive prowess, Kawhi eventually evolved into an incredible two-way player as his offense improved drastically. 1 Finals MVP, 2 All-Star appearances, 2 All-NBA selections and 2 DPOY titles later, 'the Klaw' wanted a new challenge.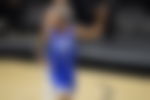 Toronto Raptors came calling. After winning a championship with the Raptors, Leonard became a free agent. While he could have re-signed, Leonard opted to stay with a team near LA.
While many rumors linked him to the Lakers, Kawhi joined cross city rivals Clippers along with Paul George. Before moving to the Clippers, Leonard is known to have brought a luxurious $13.3 million worth mansion. He lost his father, Mark Leonard, in 2008.
He lives with his mother Kim Robertson and has two children with his girlfriend, Kishele Shipley. Leonard's uncle, Dennis Robertson, before Leonard's move to the Raptors, frequently mentioned about a Spurs exit.
Kawhi Leonard with the Toronto Raptors
Ahead of the 2018-19 season, Kawhi's time with the Spurs was pretty much done and dusted. With a year left in his contract many teams weren't willing to take a risk in trading for 'the Klaw'.
But the Raptors who had seen multiple seasons of early elimination in the post-season took a massive gamble. Trading away one of their biggest legends in DeMar DeRozan, the Raps added Kawhi.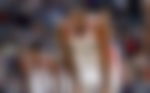 The impact was pretty much immediate. With the Raptors' defense arguably one of the best in the league, Toronto solidified themselves as one of the favorites to win the title. With the Warriors' suffering from injuries in the Finals, the dream became a reality.
Ending the Dubs' dynasty in six games, the city of Toronto were crowned as NBA champions for the first time and Kawhi won his 2nd championship and his 2nd Finals trophy of his career.
Kawhi Leonard with the LA Clippers
After an incredible season with the Raptors, Kawhi became a free agent and chose the Clippers as his next destination.
With Paul George forming an incredible partnership with him and a pretty much stacked roster, Leonard and Co. were the favorites to win the 2019-20 season. But an uncharacteristically bad performance meant that the team crashed out in seven games against the Nuggets.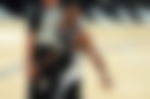 The 2020-21 playoffs however painted a very different picture. With Kawhi and Paul George perform at their peak, the Clippers looked unstoppable. But their progress came to a screeching halt as Leonard suffered from a partial tear to his ACL.
There is not much progress in the 2021-22 season, as Leonard hasn't played a game yet. His injury is a long-term one, and its evolution will determine his return.
Major achievements
2× NBA champion (2014, 2019)
2× NBA Finals MVP (2014, 2019)
5× NBA All-Star (2016, 2017, 2019, 2020)
3× All-NBA First Team (2016, 2017, 2021)
2× All-NBA Second Team (2019, 2020)
2× NBA Defensive Player of the Year (2015, 2016)
NBA steals leader (2015)
3× NBA All-Defensive First Team (2015–2017)
4× NBA All-Defensive Second Team (2014, 2019, 2020, 2021)
NBA All-Rookie First Team (2012)
Kawhi Leonard stats
Leonard over the years has grown into one of the best small forwards in the game. In the 576 games he has played, 'the Klaw' for his career has averaged 19.2 points, 2.9 assists and 6.5 rebounds.
For the 2020-21 season, Leonard's output took a small dip in terms of scoring but stepped up in playmaking. Putting up 24.8 points, 6.5 rebounds and a career high 5.2 assists. As mentioned above, he hasn't featured in the 2022 edition.
Kawhi Leonard 2022 net worth:
Leonard's annual salary jumped from $3 million to $17 million in 2015 when he signed a 5-year $90 million contract with the Spurs. PlayersBio estimates Kawhi Leonard's net worth as $70 million.
In the 2021-22 season, 'the Klaw' is set to earn incredible $39,344,900. Whether or not he can perform and justify his price tag, remains to be seen. He also features in their list of the top 50 World's Highest-Paid Athletes of 2021.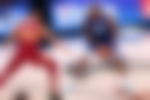 Kawhi Leonard endorsements
Lenard earns around $5.5 million from his endorsement deals. His major sponsor is the shoe and apparel company New Balance. He previously had a deal with the Air Jordan brand. He also has deals with Honey and Wingstop.
Kawhi Leonard charity
After Leonard led Toronto Raptors to the NBA title in 2019, he teamed up with the Clippers foundation and a non-profit organization to donate one million backpacks to underserved children in Los Angeles.
ADVERTISEMENT
Article continues below this ad
He later joined Los Angeles Clippers and has been involved in various charity works since then. Previously, even during his time with San Antonio Spurs, he took part in many such events.
How to contact Kawhi Leonard
Unlike many NBA stars, Kawhi Leonard is not active on social media. Leonard doesn't have an Instagram account. He has an account on Twitter, but he is hardly active on the platform. For business purposes, Leonard can be contacted through his Management agency.
ADVERTISEMENT
Article continues below this ad
Kawhi Leonard's Twitter: https://twitter.com/kawhileonard
| | |
| --- | --- |
| Age | 30 |
| Nickname | Claw |
| Marital Status | Unmarried |
| Girlfriend | Kishele Shipley |
| Nationality | American |
| Team | Los Angeles Clippers |
| Height | 6′ 7″ (2.01 m) |
| Weight | 102 kg |
| Wingspan | 2.21 m |
| Shoes | New Balance |
| Endorsements | New Balance |