Keith Lee

Keith Lee 2021: Net Worth, Salary, & Endorsements
If Powerhouse had a living embodiment, then Keith Lee would surely be that. Rising from the anvils of professional wrestling, Lee is now the hammer that delivers sweet justice to all those that cross his path. 
The Superstar has made it big in under a decade and caught the eye of WWE through his enormous size and physique. Keith Lee is the one to watch out for as he smashes his way through the main roster. 
History
As a young boy, Keith Lee was introduced to professional Wrestling by his grandmother, who was a fan of the sport. His early blend with wrestling influenced his decision of perusing it as a career later.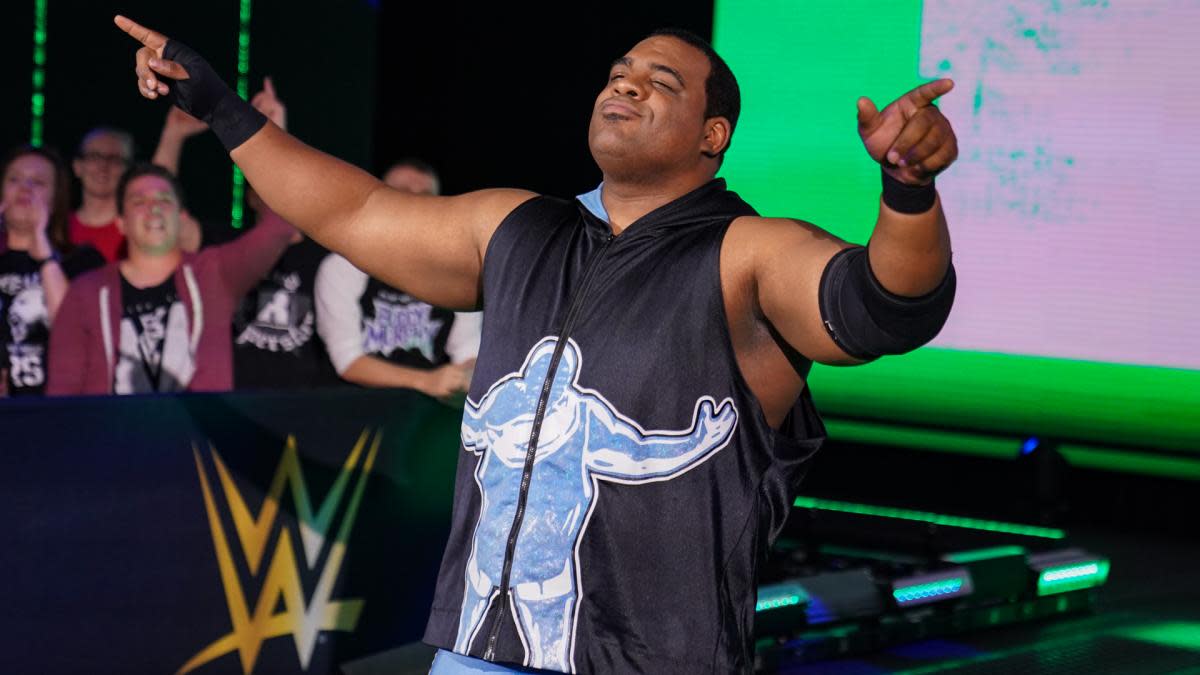 Lee credits his grandmother for his entire career, and the reason he decided to take that path. Unlike most wrestlers, he took his own name as a ring name. 
ROH (2015-2017)
Lee began working with ROH and appeared on the promotion's shows several times. He participated in the tag team format with Shane Taylor and the duo called themselves the "Pretty Boy Killer" or PBK in short. 
PBK had several shots at the ROH World Tag Team Championships but were unsuccessful in the pursuit. Later, Lee and Taylor worked on a feud with the Briscoe Brothers. 
While Taylor announced that he had signed a contract with ROH, Lee announced that he was parting ways with the promotion. He made his last appearance in a no-contest match against the Briscoe Brothers.
Evolve (2017-2018)
Keith Lee moved on to Evolve and made his debut in the promotion at Evolve 76. Signing a contract, he spent that year fighting in winning efforts at Evolve 76 and Evolve 78. 
However, he was halted at Evolve 87 when he challenged Matt Riddle for the WWN Championship. Not backing down, Lee challenged the Champion once more and took him down at Evolve 94. 
This was the first-ever title that Lee won as a Professional wrestler. He held on to the title for nearly 6 months before losing it to Austin Theory at Evolve 103. 
Pro Wrestling Guerrilla
 (2017-2018)
Along with his time at ROH, Lee also spent two years wrestling for PWG. Although the start was a bit shaky, Lee went on to make a name for himself. 
His match against Donovan Dijak was rated 5-stars by Dave Meltzer- a rare achievement. He then went on to defeat Chuck Taylor at "Time Is a Flat Circle" to become the PWG World Champion. Lee lost the title at All-Star Weekend in 2018 to Walter in a Triple Threat Match with Jonah Rock. 
WWE (2018-Present day)
Before it all started, Keith Lee actually had a tryout at WWE in 2008. He also appeared for an episode of Raw as a security guard in 2009. However, the Keith Lee we know signed the NXT contract on May 1, 2018. 
He made his NXT debut the following month, defeating Marcel Barthel. Keith Lee went on to appear several times in NXT, picking up victories over Luke Menzies and Kona Reeves before being stopped by Lars Sullivan.
After suffering a minor injury setback, Lee came back to be a major figure in Team NXT as the brand took on Raw and SmackDown at Survivor Series 2019. 
Keith Lee was even part of NXT TakeOver: WarGames and was in Tommaso Ciampa's team that beat the Undisputed Era. He then went on to fight valiantly in the brand wars and made it as the last standing member of Team NXT. 
However, he was eliminated by Roman Reigns, who won the fight for Team SmackDown. Lee then returned to NXT and now had a better vigor about him. 
The big man defeated Damien Priest, Dominik Dijakovic, and Cameron Grimes in a Fatal Four-Way match to become the Number one contender for the NXT North American Championship. He then ran through Roderick Strong to win the same.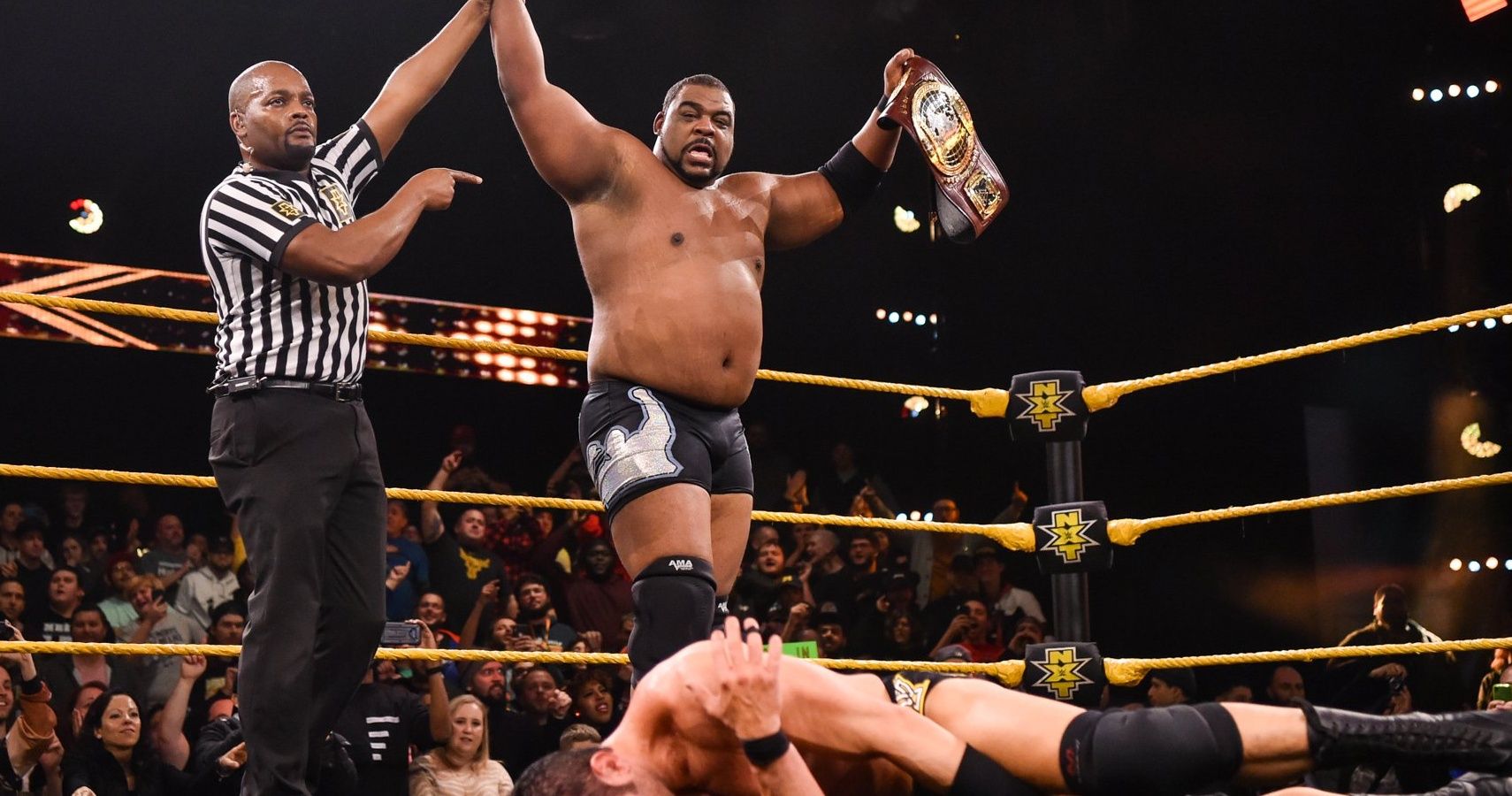 Lee appeared at Royal Rumble 2020 and made a huge impact before being eliminated by Brock Lesnar. He went back to NXT to hold on to his title by fending off Dijakovic and Johnny Gargano at NXT TakeOver: Portland and NXT TakeOver In Your House, respectively. 
Keith Lee made history when he defeated dominant NXT Champion, Adam Cole, at The Great American Bash becoming the first Superstar to hold the NXT North American Champion and NXT Championship at the same time. 
However, Lee didn't manage to stay on top for long. He relinquished his North American title first on July 22, 2020 and was then beaten by Karrion Kross for the NXT Championship exactly one month later. 
Main Roster
The fight against Kross was the final one for Keith Lee in NXT. At SummerSlam, it was announced that the powerhouse would be making his way to Raw and made a debut on the following episode of the show. 
With a new ring attire and entrance music, Lee seemed ready to take on everything, and he started with the best. Igniting a feud against Randy Orton, Keith Lee made it clear that he wanted the gold. 
After making quick work of Orton in a dominant display at WWE Payback, Lee wanted to challenge Drew McIntyre for his WWE Championship. However, he got involved with a newly drafted Braun Strowman instead. 
Lee's major feud with Strowman was a perfect fight between two of the strongest in WWE. They brought the house down in both their showdowns. The two even took down the stage area after Lee speared Strowman off the ramp. 
Keith Lee made the Team Raw for Survivor Series 2020 and won the fight against Team SmackDown for Raw after pinning Jey Uso. The powerhouse is here to stay and looks to make the WWE Championship his someday soon. 
Keith Lee 2021 Achievements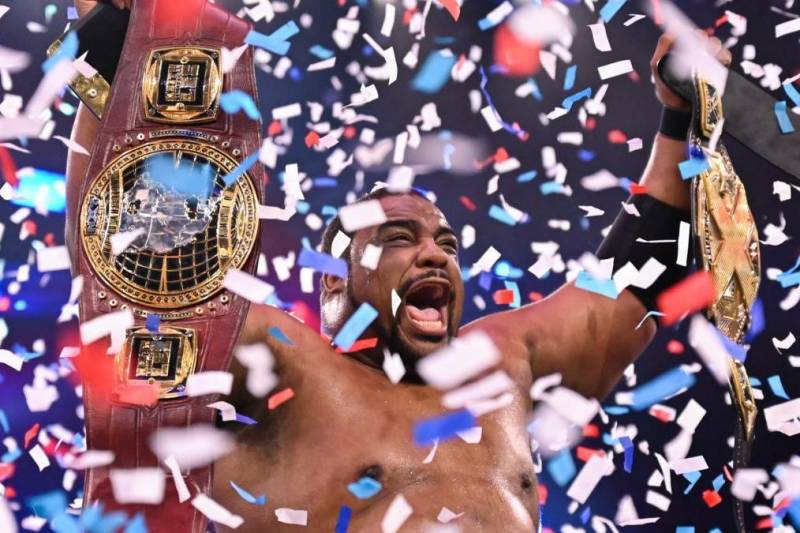 During the early stages of his career, Keith Lee won the PWG World Championship, the VIP Heavyweight Championship, and the VIP Tag Team Championship (with Shane Taylor). 
He also won the XCW Heavyweight Championship and the XCW TNT Championship one time each. 
So far in WWE, Keith Lee has won the NXT Championship and the NXT North American Championship one time each. He also won the award for NXT Year-End Award for Breakout Star of the Year in 2019.
Keith Lee 2021 Net Worth
According to recent reports, Keith Lee has a net worth of around $1 million. Although, the figures vary and there is no official confirmation out yet. 
How to contact Keith Lee
Keith Lee can be contacted through his social media handles on Instagram and Twitter
Twitter: @RealKeithLee
Instagram: @realkeithlee
Real name
Keith Lee
Born
November 8, 1984
Nationality
United States of America
Height
6 ft 2 in (188 cm)
Weight
340 lb (154 kg)
Marital Status
Unmarried
Debut
February 2015 (Professional Wrestling)

August 8, 2018 (WWE)

Trained by
Killer Tim Brooks

 

Ring name(s)
Keith Lee, Kevin Paine

 

Net Worth
$1 million