Kevin Durant
Kevin Durant's Net Worth 2023, Family, House, Cars, and More
Kevin Durant?s net worth 2023 (Update)
Kevin Durant has an estimated net worth of around $200 million according to various reports. Durant currently plays for the Phoenix Suns after a blockbuster trade from the Brooklyn Nets in February 2023. During his time with the Nets, KD signed a contract extension in 2021. As per reports, Durant will earn $42 million in salary for the 2022-23 season. So far, Durant has earned over $350 million in NBA salary.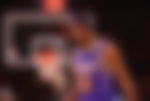 The two-time NBA champion also earns tens of millions from endorsements thanks to his popularity and success on the hardwood. Furthermore, KD is also an entrepreneur who invests his well-earned money which has helped him build a business empire. Last year, Durant earned over $92 million with $42 million from his salary and $50 million from endorsements. He was listed as the 6th highest-paid athlete in the world in 2022.
Kevin Durant?s early life?
Kevin Durant was born on September 29, 1988, in Washington D.C. The forward spent most of his early life in Prince George's County, Maryland. From a young age, Durant was a very talented basketball star. After graduating from Montrose Christian School, he committed to the University of Texas in Austin in 2006 despite offers from multiple popular programs. After one year of college basketball, KD declared for the NBA draft in 2007. According to reports, he later earned a bachelor's in education with a minor in social work.
Kevin Durant?s family and personal life
Kevin Durant?s parents are Wanda Durant and Wayne Pratt. He has three siblings, Brianna, Tony, and Rayvonne. Durant's father abandoned the family when he was an infant and his parents eventually divorced later. The two-time Finals MVP's grandmother helped Wanda in raising him. When KD was 13, Pratt re-entered his life and traveled with him around the country for basketball tournaments.
Durant was once engaged to WNBA star Monica Wright. They started dating in 2013 and were engaged a few months later. However, the engagement was called off, and they reportedly broke up in 2014. He once talked about the reason behind the failed relationship.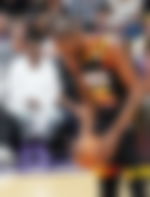 After this, it was rumored KD dated Cassandra Anderson who is a real estate broker. She was spotted attending his games from the spouses' area during his time with the Warriors. There were multiple social media posts of the two together as well. However, the posts were later deleted. It is unclear whether Durant and Cassandra broke up or whether they are trying to keep it private.
Kevin Durant?s basketball career
Kevin Durant was one of the best college basketball stars in the country while playing for the University of Texas. He led the Longhorns to a 25?10 record and clinch 4th seed in the NCAA Tournament. Despite a great game from Durant, the team was eliminated in the second round. For his impressive performances, KD won the National Player of the Year award along with other prestigious accolades. After one year with Texas, he declared for the NBA draft in 2007.
Even though there were some reservations about his lanky build, Durant was expected to be a lottery pick. The Seattle SuperSonics selected KD as the 2nd pick of the draft. However, many still thought that the 6'10" youngster would struggle to play against the well-built stars in the NBA. But that was far from the reality. Durant hit the ground running and won the Rookie of the Year award averaging 20 points per game.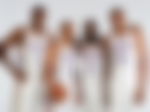 After his rookie year, the franchise moved to Oklahoma, rebranding as the Oklahoma City Thunder. The Slim Reaper continued his ascension and dominated his opponents. The Thunder were one of the best young teams with KD, Russell Westbrook, and James Harden in the lineup. Durant led the team to the 2012 NBA Finals but lost the title to LeBron James' Miami Heat.
KD was arguably in his prime during the 2013-14 season and won the NBA MVP award averaging 32 points. However, team success was still hard to come by as the Thunder were knocked out in the Conference Finals. After two more disappointing seasons in Oklahoma, Durant joined the Golden State Warriors. He received major criticism for joining the team that beat the Thunder in the Conference Finals the previous year and also for forming a super team.
Durant instantly helped the Warriors with his skill set and experience. The Dubs won two straight titles and KD won the Finals MVP award on both occasions. The Warriors' hunt for a third straight ring in 2019 came up short in the Finals against the Toronto Raptors as KD struggled with injury throughout the playoffs. After some internal issues within the team, Durant left the Warriors and joined the Brooklyn Nets.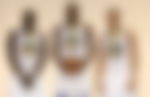 This move was again criticized heavily as Kyrie Irving also joined the Nets the same year. However, because of COVID protocol, Irving missed a lot of games. Then in 2021, Durant's former teammate James Harden also joined the team. But the trio barely played together due to various reasons and Harden left after one year. In the 2022-23 season, the Nets started the season poorly but then went on a great run and looked unstoppable. But things changed after Irving requested a trade and moved to the Dallas Mavericks. Durant later joined the Phoenix Suns in a blockbuster move to play alongside Devin Booker and Chris Paul.
Kevin Durant?s NBA career stats
Regular season stats:
Games played - 986
Points per game - 27.3
Rebounds per game - 7.1
Assists per game - 4.3
Playoffs stats:
Games played? - 162
Points per game - 29.3
Rebounds per game - 7.8
Assists per game - 4.1
Kevin Durant?s endorsements
Some of the biggest endorsements and partnerships of Kevin Durant are as follows:
Alaska Air Group




Google




BBVA




Sparkling ICE




NBA 2K




American Family Insurance




Panini




Skullcandy




Gatorade




Sonic Drive-In




Sprint




Nike
Kevin Durant?s investments
Kevin Durant can be hauled as a very successful investor. The 13-time NBA All-Star has reportedly made over 80 investments through his firm Thirty Five Ventures which operates as a venture capital firm. Some of the most important investments of KD include Postmates, Yoshi, Rubrik, Whoop, Robinhood, Pieology, etc. KD reportedly earned around $15 million after Uber?s acquisition of Postmates. Furthermore, KD has a minority stake in MLS? Philadelphia Union and the NWSL?s NJ/NY Gotham FC.
In October 2022, Durant joined fellow professional athletes LeBron James,?Tom Brady, and?Drew Brees as an investor in a professional pickleball team with his business partner, Rich Kleiman, via their Thirty Five Ventures firm.
Kevin Durant?s major achievements and awards
2? NBA champion (2017, 2018)




2? NBA Finals MVP (2017, 2018)




NBA Most Valuable Player (2014)




3? Olympic champion (2012, 2016, 2020)




13? NBA All-Star (2010?2019, 2021-2023)




2? NBA All-Star Game MVP (2012, 2019)




6? All-NBA First Team (2010?2014, 2018)




4? All-NBA Second Team (2016, 2017, 2019, 2022)




NBA Rookie of the Year (2008)




NBA All-Rookie First Team (2008)




4? NBA scoring champion (2010?2012, 2014)




50?40?90 club (2013, 2023)




NBA 75th Anniversary Team




Consensus National College Player of the Year (2007)




Consensus first-team All-American (2007)




Big 12 Player of the Year (2007)




No. 35 retired by Texas Longhorns




FIBA World Championship MVP (2010)




3? USA Basketball Male Athlete of the Year (2010, 2016, 2021)




McDonald's All-American Game MVP (2006)




First-team Parade All-American (2006)




Second-team Parade All-American (2005)
Kevin Durant?s contract details
In 2021, Kevin Durant signed a four-year $194.22 million contract extension with the Brooklyn Nets with an annual average salary of over $48 million. After earning over $42 million this year, KD is all set to earn over $46 million with the Phoenix Suns next year.
Kevin Durant?s charity and foundation
Kevin Durant is a philanthropist who gives back to the community. He founded the Kevin Durant Charity Foundation in 2013. The foundation aims to help youth from low-income backgrounds across the country and internationally as well. He is also a major contributor to different charities like Tulsa Dream Center, Boys and Girls Club, American Red Cross, GiveDirectly, Positive Tommorw, and the Kevin Durant Basketball Facility for Men. He reportedly donated $1 million to Red Cross for its tornado relief fund and $3 million to the University of Texas to help its basketball program.
Kevin Durant?s car collection
Kevin Durant rides in style and has an impressive car collection worth over $4 million. Notably, one car alone is worth more than half of his entire collection: the 1966 Ford GT40 which is worth an estimated $2.5 million. It is one of only 105 models ever made. Also, Durant has been spotted multiple times driving a Ferrari California, which was priced at $200,000. He also owns a Lamborghini Aventador Roadster, Rolls-Royce Phantom, etc.
Kevin Durant?s house
Kevin Durant not only drives in style; he lives in style as well. Durant either bought or rented mansions whenever he moved to a different team. In 2021, KD reportedly purchased a mansion worth $15.6 million located in Hidden Hills, California. The property is 10,000 square feet and sits on 1.8 acres of land with all the amenities one can expect in a luxury mansion.?
Kevin Durant's social media accounts
| | |
| --- | --- |
| Full Name | Kevin Wayne Durant |
| Popular Name | Kevin Durant |
| Birth Date | September 29, 1988 |
| Birth Place | Washington, D.C. |
| Height | 6? 10? (2.08 m) |
| Weight | 104 kg |
| Parents | Wanda Durant and Wayne Pratt |
| Siblings | Brianna, Tony, and Rayvonne |
| Nationality | American |
| Ethnicity | African American |
| Net Worth | $200 Million |
| Salary | $42 Million |
| Relationship/Marital Status | N/A |
| Children | None |
| Profession | Basketball player |
| Team | Phoenix Suns |
| Rings | 2 |