Kevin Owens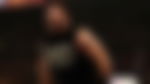 Kevin Owens 2021: Net Worth, Salary, & Endorsements
Kevin Yanick Steen, better known to the WWE Universe as Kevin Owens, is a professional wrestler from Quebec, Canada, currently signed to the Raw brand of the WWE. Owens is widely regarded as one of the best talents of the modern era with his fan following almost assuming a cult status.
Coming from a humble background, Owens had to cut his teeth on the independent circuit before even dreaming of the bright lights of WWE. However, such was his dedication, that despite not knowing a word of English as a child due to his native language being French, he watched episodes of Raw to learn the language. Contrast that with today when he is considered one of the best talkers in all of sports entertainment.
ADVERTISEMENT
Article continues below this ad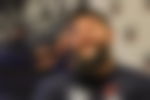 Kevin began his career with the ring name Kevin Steen which gave him widespread popularity in the independent circuit. Along with his best friend Sami Zayn, he dominated the rosters of Ring of Honor and Pro Wrestling Guerilla. He began his career in the year 2000 at the young age of 16.
After years of dedication and hard work, WWE came calling. He was signed to the developmental brand of NXT in 2014. Owens is regarded as one of the cornerstones of modern NXT that converted the once redundant brand into a global force to reckon with.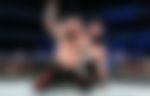 His run in NXT reached its zenith after he betrayed his long time friend Sami Zayn in pursuit of the NXT Championship. Owens became the Champion after an iconic rivalry with his fellow Canadian that kickstarted a heel run that took Owens to the stratosphere.
In fact, his main roster debut came even while he was still the NXT Champion. He answered the US Open challenge of the legendary John Cena and went on to defeat him for the United States Championship, something that shocked everyone and instantly made Owens a bonafide star.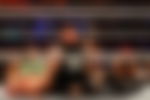 Owens would lose his NXT Championship after a great feud with Fin Balor, completely transitioning to the main roster. After struggling on the mid-card for some time post his Cena rivalry, Owens had his big moment in 2016 when he was handpicked by Triple H to win the WWE Universal Championship.
Kevin Owens had a career-defining rivalry with authority figure Shane McMahon. At one point in their rivalry, Kevin Owens was fired from WWE and even filed a wrongful termination lawsuit against McMahon. Finally, Owens defeated McMahon decisively and kicked him out of the WWE, establishing himself as a top babyface.
Most recently, Owens defeated Seth Rollins at WrestleMania 36.
Kevin Owens 2021 Stats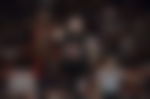 Kevin Owens has won numerous championships in the WWE and around the world. He is a one time ROH World Champion and a one time ROH tag team champion, while he is also a three-time PWG World Champion.
In the WWE, Kevin Owens is a one-time NXT Champion, one time Universal Champion, two-time Intercontinental Champion, and a three-time United States Champion.
Kevin Owens 2021 Net Worth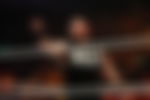 Kevin Owens' 2020 net worth is estimated to be around $15 million. However, there is a lack of any precise data.
Kevin Owens 2021 Foundations and Charity
Kevin famously donated the proceeds that he earned from his WWE T-shirt to mental health charities in The United States and Canada.
[embed]https://twitter.com/FightOwensFight/status/1233131088651968512?s=20[/embed]
ADVERTISEMENT
Article continues below this ad
How To Contact Kevin Owens
Here are the social media handles of Kevin Owens.
Twitter - @FightOwensFight
ADVERTISEMENT
Article continues below this ad
| | |
| --- | --- |
| Real Name | Kevin Yanick Steen |
| Born | May 7, 1984 (age 36) |
| Height | 6 ft 0 in (183 cm) |
| Weight | 266 lb (121 kg) |
| Parents | Suzanne Steen, Terry Steen |
| Nationality | Canadian |
| Marital Status | Married |
| Spouse(s) | Karina Lamer (m. 2007) |
| Children | 2 (Élodie Leila, Owen Steen) |
| Ring name(s) | Kevin Owens, Kevin Steen |
| Trained By | Jacques Rougeau, Pierre Carl Ouellet, Serge Jodoin, Terry Taylor |
| Debut | 7th May 2000 |
| Net Worth | $15 Million |