Khabib Nurmagomedov
Khabib Nurmagomedov: Net Worth 2023, MMA Career, Wife, and More
Former UFC lightweight champion, Khabib Nurmagomedov may have retired but many look up to his career as the ideal one. Here's all you need to know about him.
What is Khabib Nurmagomedov?s Net Worth in 2023?
Khabib's victory over Conor McGregor elevated his status to a Mega Star. He made over $6,640,000 against Conor. However, he was fined $0.5 million for the post-fight brawl.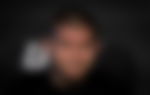 Nurmagomedov was awarded a whopping $6,877,500 for his second title defense against Dustin Poirier. As per reports, 'The Eagle' has made $21,720,200 in his 13 UFC fights. 'The Eagle' has an estimated net worth of $40 million.
How much money does Khabib Nurmagomedov make per fight?
The Dagestani certainly made a fortune off of beating his opponents left and right in the UFC. Take a look below at how much he made per fight.
[Note: Information on the earnings of his first few fights isn't available]
Justin Gaethje - UFC 254 - $6,877,500


Dustin Poirier - UFC 242 - $6,877,500


Conor McGregor - UFC 229 - $6,640,000


Al Iaquinta - UFC 223 - $680,000


Edson Barboza - UFC 219 - $215,000


Michael Johnson - UFC 205 - $57,000


Darrell Horcher - UFC on Fox - $53,000


Rafael Dos Anjos - $32,000 - $89,000


Pat Healy - UFC 165 - $66,000


Abel Trujillo - UFC 160 - $45,200
Khabib Nurmagomedov?s Early Life and Education
Khabib Abdulmanapovich Nurmagomedov was born into an Avar family on September 20, 1988, in Sildi village, located in the Tsumadinsky District of the Dagestan ASSR in the former Soviet Union, which is now part of Russia. His father, Abdulmanap Nurmagomedov, was a decorated athlete and war veteran. Khabib has two siblings, an older brother named Muhammad Nurmagomedov and a younger sister named Amina Nurmagomedov. He received his early education in his village's local school, where his father guided him in combat training from a young age.
When he was fifteen, the family moved to Makhachkala, where he continued his wrestling training and began taking judo classes. Khabib found the switch from wrestling to judo difficult, but his father insisted that Khabib learn how to compete in a gi jacket.
In addition to his fighting training, Khabib continued his schooling, enrolling in the Plekhanov Russian University of Economics and was third-year student as of 2019. Despite his academic pursuits, Khabib remained focused on his combat sports career.
Khabib Nurmagomedov?s Parents
Khabib Nurmagomedov's parents were Abdulmanap Nurmagomedov and his mother's name is not disclosed. Abdulmanap was a highly respected MMA coach and former wrestler who trained numerous champions, including his own son Khabib. He was known for his innovative training methods and his ability to inspire his fighters to achieve their full potential. He also played a key role in the development of MMA in Dagestan, Russia, where he founded and ran a successful gym.
Khabib's mother was a homemaker who played a crucial role in supporting her husband's coaching career and raising their kids. In fact, it was due to his mother's promise that Khabib retired from fighting.
Sadly, Abdulmanap passed away in 2020 after complications from COVID-19, leaving a legacy that will continue to inspire generations of fighters to come.
Khabib Nurmagomedov?s MMA Career
Khabib Nurmagomedov burst onto the MMA scene with a bang in 2008 when he made his debut. He secured an impressive four wins in just one month, three of which were on a single day. He continued to compete in various tournaments and championships until he set his sights on joining the UFC.
After amassing a record of 16 wins outside of the UFC, Khabib finally made his UFC debut in 2012, and it was a resounding success. He defeated Kamal Shalorus by submission in the third round and continued his path of destruction from his previous victories outside the octagon. He went on to defeat the likes of Gleison Tibau, Edson Barboza, Michael Johnson, and Thiago Tavares before embarking on his title run.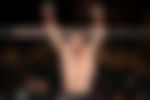 Despite his dominant performances, Khabib's championship pursuits were stalled by a series of injuries and missed opportunities. However, he remained steadfast in his training and skill refinement. Eventually, he earned a shot at the UFC lightweight title in 2018 against Al Iaquinta. That fight saw Iaquinta stepping up on short notice, leading to Khabib living his dream.
After that, in a highly anticipated showdown with champion Conor McGregor, Khabib delivered a dominant performance, submitting his opponent in the fourth round to claim the belt. However, the victory was marred by a post-fight brawl that erupted between Khabib and McGregor's team, leading to fines and suspensions for both fighters.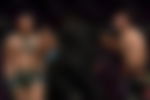 Undeterred by the controversy, Khabib continued to defend his title with impressive victories over top contenders like Dustin Poirier and Justin Gaethje. However, in October 2020, Khabib announced his retirement from MMA, citing personal reasons and a desire to focus on his family and other endeavors.
One of these endeavors is his role as a promoter for the MMA organization Eagle FC, which he founded in 2019. Drawing on his experience as a fighter and coach, Khabib is working to develop a new generation of talented fighters and promote the sport in his home country of Russia and beyond.
Khabib Nurmagomedov?s Coach
Khabib Nurmagomedov's coach was his father, the late Abdulmanap Nurmagomedov. Abdulmanap was a highly respected MMA coach and former wrestler who trained numerous champions, including his own son Khabib. He was known for his innovative training methods and his ability to inspire his fighters to achieve their full potential. He also played a key role in the development of MMA in Dagestan, Russia, where he founded and ran a successful gym.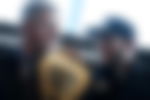 Khabib started training at a young age of 8 under the guidance of his father, who recognized his son's natural talent and worked tirelessly to develop his skills. His training even included wrestling with a bear at one point. Abdulmanap's training methods were unique and highly effective, focusing on a combination of physical conditioning, grappling, and mental toughness. Khabib quickly became one of his father's most promising students and went on to achieve incredible success in the MMA world.
Read more: ?Legend? ? Khabib Nurmagomedov?s Revenge Against Teammate, Who Almost Forced Father Abdulmanap Into Retirement, Has UFC Fans Bowing Down in Respect After Resurfaced Video Goes Viral
In addition to training Khabib, Abdulmanap also worked with other up-and-coming fighters, including Islam Makhachev and Usman Nurmagomedov, both of whom have emerged as top contenders in the sport. Like Khabib, both fighters were shaped by Abdulmanap's rigorous training methods and unwavering commitment to excellence.
Khabib Nurmagomedov as a MMA coach and cornerman
After his retirement from MMA, Khabib Nurmagomedov became a highly sought-after coach and cornerman, passing on his extensive knowledge and experience to the fighters from his 'Team Khabib'. He trained the fighters at American Kickboxing Academy with his head coach Javier Mendez. Khabib has been praised for his technical expertise, his focus on discipline and mental toughness, and his ability to bring out the best in his students.
 

View this post on Instagram

 
Khabib's training camp is known for being incredibly strict and demanding, with a heavy emphasis on physical conditioning, grappling, and mental preparation.
However, despite making sure that his team excels in the UFC, Khabib made headlines in February 2023, when he chose not to corner his prot?g?, Islam Makhachev, in his most important fight against Alexander Volkanovski at UFC 284. Makhachev talked about Khabib's absence and respected his decision.
Khabib Nurmagomedov?s Awards and Accomplishments
Besides winning the UFC lightweight championship, accomplishments Khabib has?won several titles outside of MMA. These include combat sambo where he is a two-time World Champion. Furthermore, he has won two titles in Russian Combat Sambo.
He holds the record for the most takedowns (21) in a single fight. Apart from that, he has won the Performance of the Night bonus three times in 13 UFC?fights. He is also an undefeated champion and holds a proud record of?29-0-0?in his career.
Nurmagomedov had?retired?after his last fight at UFC 254. His last fight saw him register his third title defense when he beat Justin Gaethje via triangle choke.
Khabib Numagomedov?s Fighting style
Khabib is one of the best grapplers on the planet. The Russian fighter can takedown almost anybody and dominate them for five rounds straight; he thrives on the canvas.
Nurmagomedov puts a high pace on his opponents and is not afraid of standing with some of the best strikers in the division. Moreover, he has the most underrated defensive striking. He has knocked down Conor McGregor and bloodied Al Iaquinta's face with his striking.
Khabib Numagomedov?s Wife and Children
Khabib Nurmagomedov and his wife Patimat Nurmagomedov tied the knot in June 2013. Not much information is available on his wife as she does not have any social media presence, and Khabib has always maintained privacy regarding his personal life.
The couple has three children. Their firstborn was a daughter named Fatima Nurmagomedov, born on 1 June 2015. Two years later, they welcomed a son named Magomed Nurmagomedov, who was named after Khabib's great-grandfather, on 30 December 2017. Another son was born on 22 December 2019, named Husayn Nurmagomedov.
Despite Khabib's fame as a professional fighter, his family of five lives a private life away from the public eye. They keep their personal life out of the spotlight and focus on spending time together as a family.
Khabib Nurmagomedev?s Foundation and Charity
After his dominant victory over Conor McGregor, Khabib traveled to Uganda to?fix?13 wells so that people can have clean and safe drinking water. Apart from that, he helped to?raise?over $100,000 for Dustin Poirier's Charity - The Good Fight Foundation.
Khabib Numagomedov?s Controversies
UFC 223 Bus Attack(2018):
In April 2018, a major controversy erupted in the world of MMA when Conor McGregor and his team attacked a bus carrying UFC fighters, including Khabib Nurmagomedov, at the Barclays Center in New York.
The incident occurred during UFC 223 media day when McGregor and his team confronted Khabib's teammate, Artem Lobov, and a heated exchange ensued. Later that day, McGregor and his team approached the bus carrying Khabib and other fighters and began throwing objects, shattering windows, and injuring several people.
The attack caused chaos and led to the cancellation of several fights at UFC 223, as well as numerous legal and financial repercussions for McGregor and his team.
UFC 229:
At UFC 229, Khabib Nurmagomedov caused a major controversy when he jumped the cage and attacked Conor McGregor's cornermen.
After submitting McGregor in the fourth round, Khabib was reportedly angered by McGregor's trash talk leading up to the fight and his behavior during the match. He then leaped over the cage and attacked McGregor's teammate, Dillon Danis. Meanwhile, several members of Khabib's team jumped into the octagon and attacked McGregor.
The incident caused chaos in the arena and resulted in numerous arrests and suspensions. Khabib's purse for the fight was also temporarily withheld, pending an investigation by the Nevada State Athletic Commission. Ultimately, Khabib was suspended for nine months and fined $500,000 for his actions.
Comments on UFC's ring girls:
Khabib Nurmagomedov made controversial comments about UFC's ring girls when he said, "Look, I don't want to offend anyone, ring girls are the most useless people in martial arts. What is their purpose? I have a question."
The comments sparked a backlash from some fans and from the MMA community, who accused Khabib of being sexist and disrespectful.
Khabib Nurmagomedov?s Endorsements
In June 2020,?Forbes Russia?announced that Nurmagomedov is the #1 most successful Russian athlete.
In 2019, Khabib announced he was the?brand ambassador?of a payment service called SalamPay. Apart from that, he is sponsored by big companies like?Gorilla Energy, Reebok, and Toyota.
The champion also makes quite a lot of money for special appearances.?According to his manager, the Russian charges $300k per day for?speaking engagements.
Apart from these, Nurmagomedov owns several brands that he has named after his moniker 'The Eagle'. This includes an MMA promotion known as 'Eagle Fighting Championship', which conducted its first North American event?in 2022.
'The Eagle' also launched a fast-food chain known as M-eat. Currently, the eatery has 14 locations in Russia and plans to venture into neighboring countries in the future.
| | |
| --- | --- |
| Full Name | Khabib Abdulmanapovich Nurmagomedov |
| NickName | ?The Eagle? |
| Net Worth | $40 Million |
| Country | Russia |
| Religion | Islam |
| Ethnicity | Russia |
| Age | 34-year-old (as of April 2023) |
| Height | 1.78m |
| Weight | 155lbs (when competing) |
| Salary | $21,720,200 |
| Parents | Abdulmanap Nurmagomedov. Mother's name is not known. |
| Spouse | Patimat Nurmagomedov |
| Fighting Style | Wrestling |
| Kids | 3. Fatima, Magomed & Husayn |
How to contact Khabib Nurmagomedov?