Kiké Hernández
Kiké Hernández
Enrique Hernández, popularly known as Kiké Hernández, is a Puerto Rican professional baseball utility player. Kiké has been playing for Boston Red Sox in Major League Baseball(MLB) 2021 and is one of their star players. 30-year-old has a versatile personality on the field, as he plays at every position from fielding to batting.
In 2021, Kiké has played a crucial role in paving the way for Boston Red Sox to clinch the American League Division Series. Kiké and Red Sox are competing in the American League Championship Series against the Houston Astros, to reach the World Series dream.
ADVERTISEMENT
Article continues below this ad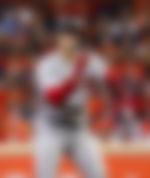 Kiké Hernández's Baseball Career
Kiké was born on August 24, 1991 in Toa Baja, Puerto Rico. His dad, Enrique Hernández Sr, was a scout for the Pittsburgh Pirates, so Kiké already has baseball in his blood. Kiké spent his amateur career in high school at the American Military Academy. In his childhood, Kiké always felt underappreciated and spent his time in front of the television watching baseball matches.
In 2009, Kiké started his professional MLB career, as he joined the Houston Astros. Hernández had his first major appearance in 2014, as a defensive replacement in the Houston Astros vs Seattle Mariners match. In the same year, he was traded to the Miami Marlins. He then recorded his first-ever career grand slam in major leagues for the Marlins.
In 2015, he was traded to the Los Angeles Dodgers. From 2015 to 2020, he was part of the Dodgers. In 2020, Kiké played a crucial role in helping the Los Angeles Dodgers clinch the World Series. In 2021, Hernández signed a two-year $14 million contract with the Boston Red Sox, as their primary center fielder.
Kiké's 2021 MLB season
In his first season with Boston Red Sox, Kiké had a rough start as he was placed on a 10-day injured list because of his hamstring strain. Later in May, he played for the Worcester Red Sox on a rehabilitation assignment. He created history by scoring Worcester Red Sox's first-ever grand slam. In July, he was named the AL Player of the Week, after hitting .400 with nine RBIs.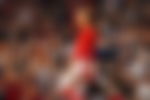 However, he again missed out on a few games, after being listed on the COVID-related injured list from late August to early September. Albeit, all the bumps, he comeback in October, and has been outshining his counterparts in the post-season.
In game four of the ALDS, Kiké smashed the walk-off fly against Tampa Bay Rays to send the Red Sox forward to the American League Championship Series. In the ALCS, against Houston Astros, Kiké created history by surpassing legendary Babe Ruth to become the player with most career postseason games, with over 10 total bases.
Kiké Hernández 2021 Net Worth and Endorsements
According to Celebrity Net Worth, Kiké has a net worth of $3 million. He has a two-year $14 million deal with Boston Red Sox. In 2021, he earned a $6 million salary, while he will earn an $8 million salary in 2022.
ADVERTISEMENT
Article continues below this ad
| | |
| --- | --- |
| Age | 30 |
| Nationality |  Puerto Rican |
| Team | Boston Red Sox |
| Net Worth | $3million |
| Height | 1.8m |
| Marital Status | Married |
| Wife's Name | Mariana Vicente |
| | |
How to contact Kiké Hernández?
Twitter- @kikehndez
ADVERTISEMENT
Article continues below this ad
Instagram- @kikehndez