Kimi Raikkonen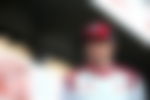 Kimi Raikkonen 2021: Net Worth, Salary and Endorsements
2007 World Champion Kimi Raikkonen is arguably the most popular Formula 1 driver. His straight-talking, no-nonsense attitude has a fanbase of its own in the F1 circuit. Kimi's nonchalant style and outlook towards racing and life have earned him the moniker of 'Iceman' among fans and experts alike.
The Finn made his Formula One debut back in 2001, along with Fernando Alonso and Juan Pablo Montoya. He raced for Sauber in his maiden season before jumping ship to McLaren. He would remain with the team until 2006 and moved to Ferrari a year later.
Kimi Raikkonen tried his hand at rallying for a brief period before returning to F1 in 2o12. Raikkonen spent two seasons at Lotus before rejoining Ferrari in 2014.
After five seasons at the Scuderia, Kimi moved on to Alfa Romeo. The Iceman had come full circle.
READ MORE- The Cars Owned by Kimi Raikkonen
Kimi Raikkonen Stats and Championships
Kimi Raikkonen added his first F1 win to the tally in 2003 at Sao Paulo, Brazil. The very same year, he almost clinched his first title, but Michael Schumacher denied it on the last race by a difference of two points. However, four years later, the Finnish racing driver secured his only F1 title in 2007 in his first season at Ferrari. Raikkonen ousted both the McLaren drivers by a single point.
So far, Raikkonen has secured 103 podiums over his career in Formula 1, including 21 race wins. Raikkonen also triumphed 18 times in qualifying sessions by securing the pole position.
Raikkonen hit his peak over his final year at Ferrari in 2018 by securing 251 points, his highest ever points finish in a single championship season. Out of the 20 races, Raikkonen reached the podium on 12 occasions.
The Alfa Romeo driver currently holds the record for the most number of race starts, beating Rubens Barrichello's 323. At the 2020 Spanish Grand Prix, Raikkonen created yet another new record in terms of distance covered through his career; Fernando Alonso previously held the record for the same.
Read More - Kimi Raikkonen Sets a Mind-Numbing Record at the Spanish Grand Prix
On-track Achievements
The veteran driver scored his first podium in his very first race for McLaren. A win came his way a year later at the Malaysian Grand Prix. In 16 seasons, Raikkonen has finished in the Top-5 of the championship at least 10 times.
Finally, his moment of glory came in 2007, when he took advantage of the warring duo of Fernando Alonso and Lewis Hamilton. His win streak dried up after the 2013 Australian Grand Prix. But he broke that jinx at the 2018 US Grand Prix.
He currently races for the Alfa Romeo team, even at the age of 41.
READ MORE-The Best of Kimi Raikkonen: Funniest Quotes From His F1 Career
Kimi Raikkonen's Endorsements
When Raikkonen signed for Ferrari for the second time, he limited his personal endorsement opportunities. However, he has been sponsored by the likes of Oakley and Wrangler.
In late 2019, Raikkonen teamed up with American brand West Coast Choppers to launch his own clothing line called - 'Kimi'.
Noted Thai beer company Singha and Finnish locking solutions brand iLoq currently sponsor Raikkonen.
Contacting Kimi Raikkonen
Despite being the Iceman, Kimi Raikkonen isn't exactly a very chatty personality. He likes to do his job and get on with life. As a result, he isn't the most engaging or open driver in F1. But that is slowly changing.
In late 2017, Kimi finally joined social media to connect with fans and express himself. He has an official Instagram account where he usually posts a variety of things in and out of the F1 world.
Passionate fans can connect with Raikkonen via his Instagram. He has his official website.
Sadly, Kimi has no other social media platforms (Twitter or Facebook). But you never know, Kimi may just widen his social media presence in the future.
The majority of rich and successful F1 drivers tend to choose Monaco as their official residence because of the amazing views. However, Kimi isn't one of them.
The Iceman has two residences - one is in his homeplace, Finland, while the other is in Switzerland. However, Raikkonen tends to spend a great deal of time in his luxurious house in Baar, Switzerland.
READ MORE-Where Does Kimi Raikkonen Live? All the Details About His Luxurious House in Switzerland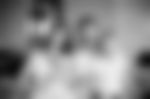 Kimi Raikkonen was notably in a relationship with the Finnish model, Jenni Dahlman. The pair were married for a decade before calling it quits in 2o14.
Read More: Kimi Raikkonen: Everything There is Know About His Wife, Mintu Raikkonen, His Children Robin and Rianna and More
Next, Kimi began dating Mintu Virtanen, a fitness model. In 2016, Kimi tied the knot once again, thus transitioning into a family man. They have two kids - Robin and Rianna.
In 2018, Kimi released his biography, titled, "The Unknown Kimi Raikkonen."
Raikkonen isn't one to shy away from ink and has multiple tattoos. The most prominent one, however, is the easily recognizable "Iceman" tattoo on his forearm.
READ MORE- How Many Tattoos does Kimi Raikkonen have and What is the Story Behind Them?
He also has a host of hobbies such as motocross, snowboarding, and ice hockey.
Foundations and Charity Work
Raikkonen is greatly involved in charity work but prefers to stay away from the limelight. The Iceman revealed that he never does good deeds with the aim of gaining publicity.
With Coronavirus bringing the world to a standstill and causing a multitude of problems, Kimi has been a big supporter of the 'Save the Children' fund.
Raikkonen often takes part in charity football matches alongside his fellow drivers. He and other drivers helped raise funds for Fondazione Telethon, an organization dedicated to cancer research.
| | |
| --- | --- |
| Age | 41 |
| Marital Status | Married |
| Residence | Espoo, Finland  & Baar, Switzerland |
| Nationality | Finnish |
| Team | Alfa Romeo |
| Endorsements | Oakley, Wrangler, Singha, iLoq |
| Championships | 1 |
| Annual Salary | $5 million |
| Net worth | $250 million |
| Birthday | 17 October |
| Cars | Rolls Royce Wraith Black Badge, Lotus Evora S, Ferrari Enzo, Fiat 500, Ferrari F12 Berlinetta, Ferrari 488 |
| Height | 1.75m |
| Ethnicity | White |
| Total points | 1863 |
| Wife | Minttu Raikkonen |