Kobe Bryant
Kobe Bryant 2022: Bio, Net Worth and Endorsements
Kobe Bryant was a former NBA player. Born on August 23, 1978, he entered the NBA straight from high school. He had a spectacular high school career and became the first freshman in decades to start for the Lower Merion High Varsity team.
In addition, his outstanding performances in his high school years saw him selected in the first round of the 1996 NBA draft. Also, he was selected by the Charlotte Hornets as the 13th pick, after which he was traded to the Los Angeles Lakers.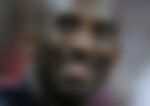 He spent 20 seasons with the team and is recognized as one of the all-time greats. Moreover, he is fourth on the list of all-time points scored in the league with 33,643 points.
Bryant gave himself the name "Black Mamba" in the mid-2000s. It stemmed from his ability to score with precision. In his long career, Bryant initially played with No 8 jersey and later changed to 24- both of which are retired by the Lakers.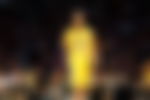 Kobe Bryant was posthumously inducted into the Naismith Memorial Basketball Hall of Fame class of 2020.
?Major achievements?
5? NBA champion (2000?2002, 2009, 2010)
2? NBA Finals MVP (2009, 2010)
NBA Most Valuable Player (2008)
18? NBA All-Star (1998, 2000?2016)
4? NBA All-Star Game MVP (2002, 2007, 2009, 2011)
11? All-NBA First Team (2002?2004, 2006?2013)
9? NBA All-Defensive First Team (2000, 2003, 2004, 2006?2011)
2? NBA scoring champion (2006, 2007)
NBA Slam Dunk Contest champion (1997)
NBA All-Rookie Second Team (1997)
Nos. 8 & 24 retired by Los Angeles Lakers
Kobe Bryant stats
| | |
| --- | --- |
| Games | 1346 |
| Points | 33,643 (25.0 ppg) |
| Rebounds | 7,047 (5.2 rpg) |
| Assists | 6,306 (4.7 apg) |
Kobe Bryant's net worth & endorsements
Before making his debut, Kobe Bryant signed a whopping $48 million contract with Adidas for 6 years. Consequently, in the year 2007, CNN estimated Bryant's endorsement deals to be worth $16 million annually. Also, in 2013, Forbes named him the 5th highest paid sports star in the world. Moreover, at the time of his death, Forbes estimated his net worth to be nearly $770 million. More recently, Celebrity Net Worth reported his net worth to stand at around $600 million.
Also Read | Childhood Home of Lakers Legend Kobe Bryant Listed On The Market For Almost a Million Dollars
Kobe Bryant foundation and charity
The Kobe and Vanessa Bryant Family Foundation (KVBFF) was founded to help the homeless. Also, the foundation aims in assisting young people in need. Additionally, Bryant has made many notable contributions to various charities.? Moreover, he was the official ambassador of the After-School All-Stars (ASAS), an American non-profit organization that provides after-school programs to children in US.
Likewise, in 2009, Bryant started the Kobe Bryant China Fund which partnered with the Soong Ching Ling Foundation, a charity backed by the Chinese government. Further, the Fund works towards raising money within China for education and health programs.
Kobe Bryant's rich history in the Olympics
Spearheading Team USA at the Olympic Games, Kobe won two consecutive gold medals, in 2008 and 2012. He was part of two unbeaten setups, and averaged around 12 and 15 points in each campaign, respectively. For his country, he never lost an international encounter, adding to his long list of accolades.
Kobe Bryant Oscar
Also, Bryant was a part of an animated short film, Dear Basketball, which won an Oscar for the Best Animated Short Film. Moreover, the movie, based on a letter Bryant wrote for 'The Players' Tribune' in 2015, it was written and narrated by the player as well.
Also Read | ?I Do Have Talent Other Than Dribbling and Shooting?: What the Oscars Meant for Kobe Bryant
Kobe Bryant books
Further, Bryant?s book, The Mamba Mentality: How I Play released in October 2018. Filled with photos and his feelings, it looks back at his illustrious career. Moreover, he has co-written several novels which include The Wizenard Series: Training Camp, Legacy and the Queen, and The Tree of Ecrof. Further, he was working on a children?s book with a Brazilian author at the time of his death. However, the co-author did not release the book and deleted the draft after Kobe?s death. In addition, a Kobe-specific podcast named 'I am Kobe' was released in 2021.
Kobe Bryant death
On January 26, 2020, Kobe Bryant died in a helicopter crash at the age of 41. Also, the crash caused the death of eight others, which included his daughter Gianna Bryant. Later, there was a funeral and memorial service for Bryant held at Staples Center, Los Angeles.
Also Read | Legendary Tattoo Artist Reveals Kobe Bryant Wanted to Tattoo Capri?s Name Before His Untimely Death
Kobe Bryant on Instagram: https://www.instagram.com/kobebryant/?hl=en
Kobe Bryant on Twitter: https://twitter.com/kobebryant?lang=en
| | |
| --- | --- |
| Born | August 23, 178 |
| Died | January 26, 2020 (Aged 41) |
| Marital Status | Married |
| Spouse | Vanessa Bryant |
| Kids | Gianna Maria-Onroe, Bianka Bella, Natalia Diamante, Capri |
| Rings | 5 |
| Height | ?6' 6" (1.98 m) |
| Weight | ?96 kg |
| Wingspan | 2.1 m |
| Shoe size | 14 |
| Endorsements | Adidas, Nike, Call of Duty: Black Ops, Nintendo |