Kobe Bryant
Kobe Bryant: Major on-court achievements, Net Worth and Endorsements
Kobe Bryant is a former NBA player. Born on the 23rd of August, 1978 he entered the NBA straight from high school. He had a spectacular high school career and became the first freshman in decades to start for the Lower Merion High Varsity team. His outstanding performances over the high school years saw him selected in the first round of the 1996 NBA draft. He was selected by the Charlotte Hornets as the 13th pick. Afterward, he was traded to the Los Angeles Lakers.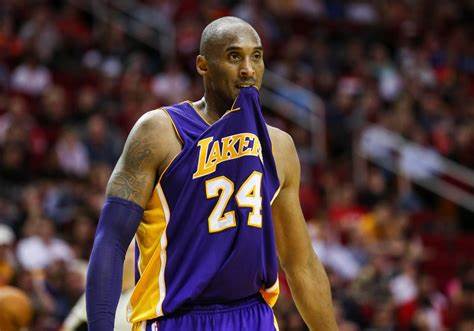 He spent 20 seasons at the team and is recognized as one of the all-time greats. He is fourth on the list of all-time points scored in the league with 33,643 points. Bryant gave himself the name "Black Mamba" in the mid-2000s. It stemmed from his ability to score with precision. 
Kobe Bryant is set to receive a posthumous induction into the Naismith Memorial Basketball Hall of Fame in 2020. 
Kobe Bryant passed away in a helicopter crash on the 26th of January, 2020. Along with him were his 13-year old daughter Gianna and 7 other people including the pilot. He is survived by his wife Vanessa and 3 daughters.
 Major on-court achievements 
5× NBA champion (2000–2002, 2009, 2010)
2× NBA Finals MVP (2009, 2010)
NBA Most Valuable Player (2008)
18× NBA All-Star (1998, 2000–2016)
4× NBA All-Star Game MVP (2002, 2007, 2009, 2011)
11× All-NBA First Team (2002–2004, 2006–2013)
2× All-NBA Second Team (2000, 2001)
2× All-NBA Third Team (1999, 2005)
9× NBA All-Defensive First Team (2000, 2003, 2004, 2006–2011)
3× NBA All-Defensive Second Team (2001, 2002, 2012)
2× NBA scoring champion (2006, 2007)
NBA Slam Dunk Contest champion (1997)
NBA All-Rookie Second Team (1997)
Nos. 8 & 24 retired by Los Angeles Lakers
Naismith Prep Player of the Year (1996)
First-team Parade All-American (1996)
Kobe Bryant's net worth & endorsements
Before making his debut, Kobe Bryant signed a whopping $48 million contract with Adidas for 6 years. In the year 2007, CNN estimated Bryant's endorsement deals to be worth $16 million annually. In 2013 Forbes named him the 5th highest paid sports star in the world. At the time of his death, Forbes estimated his net worth to be nearly $770 million. 
| | |
| --- | --- |
| Age | 41 |
| Marital Status | Married |
| Spouse | Vanessa Bryant |
| Nationality | American |
| Height |  6′ 6″ (1.98 m) |
| Weight |  96 kg |
| Endorsements | Adidas, Nike, Call of Duty: Black Ops, Nintendo |