KSI
KSI: Who is the YouTuber and boxer?
Widely known as KSI, Olajide Olayinka Williams "JJ" Olatunji is an ever-rising YouTube and boxing star. Born on 19 June 1993, the personality has been marvelously paving the path to success. From creating engaging and comedic YouTube videos to becoming the CEO of Misfits Boxing, he has redefined the entertainment industry.
In 2008, KSI registered himself on YouTube for the first time as ?JideJunior.? Moreover, a year later, KSI registered the to-this-day YouTube channel ?KSIOlajideBT.? Starting off with FIFA commentary videos, he became a popular figure in the community.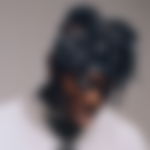 For those who might be unaware, KSI stands for an acronym of Knowledge, Strength, Integrity, and surely the personality lives by it. Climbing the ladders of hard work and success, he started fashioning vlog-styled content on his channel. Nevertheless, his FIFA videos to this day become a favorite of his fans.
As his YouTube career took him through milestones, KSI received an uproaring cheer from the public after stepping inside the boxing ring. Being a pivotal member of the genre, he entertained the public through his boxing prowess and continues to do so to this day.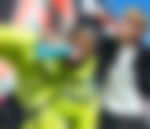 In 2022, JJ started a business venture with his rival-turned-friend Logan Paul. Through a conjoint effort, PRIME Hydration started a business prospect and a friendship as well. Evidently, both personalities share utter respect for each other and prevail in the industry through PRIME Hydration. Apart from that, he is also the co-owner of a restaurant chain named Sides and XIX Vodka.
KSI Net Worth in 2022
KSI stands as a well-celebrated influencer who prevails in the industry of sports, entertainment, and business. Starting with YouTube, according to The Sunday Times, KSI stands the potential to generate around $250,000 per video on his YouTube.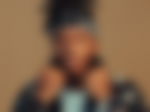 As of December 2022, he has over 24 million subscribers on his YouTube channel, ?KSI.? Furthermore, over 16 million subscribers back the channel, ?JJ Olatunji.? Lastly, KSIClips stands with around 1.2 million subscribers.
Moving over to boxing, KSI and Logan Paul's bouts have been the highlight of the personalities? careers. As reported by Forbes, both earned $900,000 from their second fight. Thus, giving us a highlight of the earnings of KSI by showing his boxing prowess.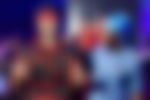 As reported by GiveMeSport, KSI has a net worth of around $30 million, Moreover, goal.com also claimed that he earns around $5 million every year. Thus, one can surely absorb the fact that the personality stands with a flourishing eight-figure net worth.
How did KSI get famous?
Since the start, KSI has been an avid contributor to the YouTube content creation industry. Largely through content videos, KSI gathered a loyal and ever-growing fandom. Through unique FIFA content videos, he unleashed his comedic trait of himself.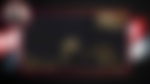 Popularly, his FIFA commentary videos became a hotspot for many fans. Moreover, in some of his videos, the public got to enjoy seeing the Olatunji brothers playing a horror game. Jumpscares, frightening screams, and the dedication to complete a campaign provided a perfect dish for entertaining.
Moving forward in his career, JJ got worldwide recognition after starting and becoming a member of the popular British YouTube group Sidemen. Along with Miniminter, Vikkstar, W2S, Zerkaa, Toby, and Behzinga.
Sidemen became a much-loved channel within no time. Genres like, Hide and Seek, Try Not To Laugh, Sidemen Tinder, and many more became fan favorites. Moreover, Sidemen Sunday is an accustomed term used in the community which regards a video uploaded on the Sidemen channel every Sunday.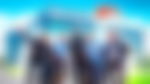 Apart from YouTube, boxing and rapping became another field where KSI got a recognized name. After winning bouts against Logan Paul, Swarmz, and Luis Alcaraz Pineda, JJ cemented himself as a strong boxing contender. While the star projects his talents, only the future can tell the feats that he will perform.
Notably, while the star skyrockets in the popularity charts, Amazon Prime might feature him in their library. Amazon Prime is set to release a documentary on UK?s most subscribed YouTuber KSI in Early 2023. Thus, one shall be able to get a visual aid into the history of KSI and his marvelous journey.
KSI: Type of content he makes
KSI solely represents a comedic and entertaining angle in his videos. Whether it be FIFA videos or reacts content videos, the personality has a knack for exploring humor. Notably, he has also been seen taking interviews with popular personalities like Conor McGregor and Ryan Reynolds.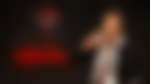 Apart from making videos, KSI shares a great interest in music. Chiefly, he has been introducing a wide range of singles in the community. Moreover, his collaboration with Lil Wayne, Rick Ross, and Lil Baby became widely popular.
Above all, Dissimulation, KSI's 2020 debut studio album, debuted at number 2 on the UK Albums Chart. To keep the achievements rolling, his second studio album, All Over the Place, debuted at number 1.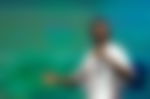 With a mix of humor, entertainment, and music, JJ fabricates his content to gather a fandom for him. Moreover, going by the history of the personality, the community can expect a surprise from him in the content creation industry.
KSI: Boxing Career vs YouTube Career
KSI has been having a flourishing run in boxing as well as on the YouTube platform. Talking of his YouTube career, he stands with over 24 million subscribers on his main YouTube channel. Also, he produces a variety of content, including interviews with celebrities, legendary FIFA videos, Try Not To Laugh, and many others. Above all, Sidemen videos do attract many eyeballs to the unique content that produce.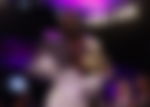 On the other hand, KSI's boxing prowess is one to wonder about. Since 2018, the personality has performed remarkably in the boxing ring. Throughout the years, the YouTuber has fought Joe Weller, Logan Paul, Swarmz, and Luis Pineda. The pivotal event for the boxing star was his bout with Logan Paul. The community was exceptionally hyped to witness Logan Paul versus KSI. Though he was titled the winner, the community had been stoked to see the boxing competitiveness and grind from both sides.
By the time his fight ended with Logan Paul, KSI had entered the boxing field professionally. To cite an activity from 2022, he conquered the 2-in-1 fight night in August. Facing Luis Alcaraz Pineda and Swarmz, KSI emerged victorious by knocking out both of his opponents. Also, his fight against Luis Alcaraz Pineda was his first against someone not from an entertainment background. Thus, only time can unveil what KSI has in store for the community.
Personal Life and Background of KSI
KSI took birth in Watford, Hertfordshire, England, and was brought up by Yinka & Jide Olatunji (who are of Nigerian descent). Being an elder brother, he shares a close connection with his younger brother Deji Olatunji. Evidently, KSI and Deji have been seen sharing the camera on innumerable content videos. And surely the audience loves to get entertained by the Olatunji brothers.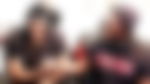 Also, KSI stands close to his friend and fellow Sidemen member Miniminter. More so, Berkhamsted School in Berkhamsted was the place where the inkling of their unending friendship began.
As per personal relationships, there has been a tight curtain on the subject. However, as reported by the organization HITC, KSI was once in a relationship with his alleged high school sweetheart and English internet personality named Seana Cuthbert. Although, KSI?s relationship as of present times stands single. Thus, one has to be in close with the updates if any such developments arrive from the personality?s side.