Kurt Busch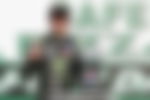 Kurt Busch 2021: Net Worth, Salary, and Endorsement
Kurt Busch is an American racing driver.?Busch's first racing experience was in a Dwarf vehicle at age 14, at Pahrump Valley Speedway. Busch additionally fiddled with IMCA Modified hustling.
The Star Nursery group searched for another driver to swap Trickle for the No. 70 group, which provided Busch the big break. He picked up public presentation while contending with Ron Hornaday, Jr., Matt Crafton, Greg Biffle, Kevin Harvick, and others for the 1997 Winter Heat Series at Tucson Raceway Park.
Busch's group proceeded to win the 1998 Auto Zone Elite Division Southwest Series Rookie of the Year. He followed up by winning the title in 1999.
This prompted a tryout in a Roush Racing "Gong Show," which he won and procured a Craftsman Truck Series ride. He raced the No. 99 Ford F-150. Kurt dominated four races and was the runner-up behind partner Greg Biffle in the title standings, just as winning Rookie of the Year respects.
Kurt Busch: Stats and Championships
He contends full-time in the NASCAR Cup Series, driving the No. 1 Chevrolet Camaro ZL1 1LE for Chip Ganassi Racing. He is the 2004 NASCAR Nextel Cup Series champion.
Busch has driven for many teams throughout his career, including Stewart-Haas Racing, Furniture Row Racing, Phoenix Racing, Penske Racing, and Roush Racing.
He has won 32 Cup races. Busch also has won the 2004 NASCAR Nextel Cup Series title with Roush Racing.
Kurt is one of 34 drivers to win races in every one of the three of NASCAR's divisions: the Cup Series, the Xfinity Series, and the Camping World Truck Series.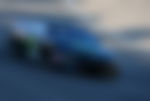 Kurt Busch: Net Worth 2021
According to celebrity net worth, he has a net worth of $70 million dollars.
He is the second-longest-tenured driver in the Cup Series alongside Ryan Newman; they both made their debut in 2000.
He is the brother of two-time NASCAR Cup Series champion Kyle Busch. They are second-gen drivers, as their dad, Tom, won a few NASCAR races.
Kurt Busch: Foundations and Charities
Kurt Busch has a partnership with Vet Tix Foundation and gave 100 passes to each of the 36 races to military individuals in 2019.
As per Toby Christie, Busch, at the 2017 DAYTONA 500 and the 2004 Cup Series Champion stated, ?I am appreciative of the sacrifice and commitment of our military service members and families.?
He said, ?Family is what NASCAR is all about and I hope this experience at the track will be an enjoyable and fun-filled event!?
Kurt Busch: Sponsors
Kurt Busch's primary sponsor is Monster Energy. His associate sponsors include Chevrolet, Clover, Credit One Bank, Goodyear, McDonald's, 3M, Sunoco.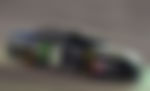 Best Moments of Kurt Busch
Kurt Busch: Lifestyle
Kurt Busch has an extraordinary collection of cars in NASCAR. Some of the cars from his lot are:
2001 Ford Mustang
2005 Ford GT
Dodge Viper
1969 Chevrolet Camaro
1971 Chevrolet Corvette
1961 Corvette
Kurt Busch: Family
Busch was born to Thomas and Gaye Busch in Las Vegas, Nevada. At six years old, Busch was going with his dad to the track and contending in karting.
After moving on from Durango High School, Busch went to the University of Arizona, to acquire a degree in Pharmacy. He is married to polo player Ashley Van Meter.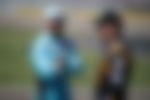 How to contact Kurt Busch
Kurt Busch is very active and highly popular on social media. As a result, it's the most accessible and easiest method to keep in touch with the Cup Series Champion.
He is on all the popular social media platforms such as Instagram, Twitter, and Facebook. While these serve as an excellent platform for fan requests and interactions, Busch also has his own official website and management team to keep track of proposals and requests.
Interested parties can reach out to Busch through his contact page.
| | |
| --- | --- |
| Age | 42 Years |
| Marital Status | Married |
| Residence | Charlotte, North Carolina |
| Nationality | American |
| Team | Chip Ganassi Racing |
| Endorsements | Monster Energy, Chevrolet, Clover, Credit One Bank, Goodyear, McDonald's, 3M, Sunoco |
| Championships | 1 - 2004 |
| Net Worth | $70 Million |
| Birthday | August 4, 1978 |
| Height | 5 ft 11 in (180 cm) |