Kyle Busch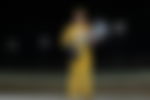 Kyle Busch Net Worth
Kyle Thomas Busch was born on May 2, 1985, in Las Vegas, Nevada. He is a 2-time Cup Series Champion, winning the title in 2015 and 2019. He is also an Xfinity Series winner.
Busch used to work in his family garage with his father and older brother Kurt as he grew, becoming crew chief for his brother's dwarf car team at age ten.
In 2009, he formed his own NASCAR Truck series team - Kyle Busch Motorsports.
Currently, as reported by Forbes, Kyle Busch is the highest-paid NASCAR driver. His on-track earnings and off-track entrepreneurial and endorsement activities put his earnings at $17.8 million in the year 2019.
In 2017, Busch earned $1.6 million from endorsements and licensing. He is also sponsored by Monster Energy and Electric Visual. Another source of income is merchandise, since Busch's t-shirts are the fourth most popular.
As per Celebrity Net worth, he has a net worth of $80 million.
Kyle Busch: Family
Busch's spouse is Samantha Sarcinella, who he married on December 31, 2010, in Chicago. Their first child, Brexton Locke Busch, was born on May 18, 2015. Later on, in May 2022, the couple welcomed a second child, Lennix Key Busch.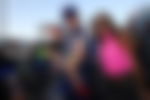 He is frequently nicknamed "Shrub," the younger sibling of Kurt Busch, a little bush being known as a Shrub. Busch additionally utilizes the nickname "Rowdy," after the Days of Thunder character Rowdy Burns.
In 2020, Busch and refreshment business visionary Jeff Church made a brand of Energy drink called Rowdy Energy.
Kyle Busch Titles or Achievements
The 37-year-old kicked off his NASCAR career in 2001 in the Truck Series. Since then, he has only grown in leaps and bounds. Busch is the fifth driver to win the Xfinity Series (2009) as well as the Cup Series championships (2015, 2019). In addition to that, he is the 14th driver to win a race in each of NASCAR's three national series.
Busch has amassed numerous wins, trophies, and achievements in his 20-year-long career. This includes two Cup Series championships, one NASCAR Xfinity championship, and the 2017 All-Star race win.
Kyle has two Brickyard 400 victories under his belt. In addition to that, Busch has grabbed 21 NASCAR wins at Bristol and is the first driver in the Cup Series to win on every track. This does not count the Circuit of the Americas or the LA Coliseum, which are newer additions to the calendar. Additionally, it discounts the likes of future tracks like the Chicago Street track and the returning North Wilkesboro Speedway.
ADVERTISEMENT
Article continues below this ad
Ben Beshore replaced Adam Stevens as Busch's team boss on the #18 Joe Gibbs Racing group in the NASCAR Cup Series in 2021. The change was important for Joe Gibbs Racing because the outfit tweaked its management arrangements in both the Cup and NASCAR Xfinity Series. Beshore climbs to Cup from JGR's Xfinity Series program.
Best Moments of Kyle Busch
Kyle Busch: Charity and Foundation
ADVERTISEMENT
Article continues below this ad