Kyle Busch
Kyle Busch Net Worth 2023 (Update)
Arguably, Kyle Busch is one of the best drivers of his generation. Having won two NASCAR Cup Series championships and joined Richard Childress Racing in 2023, his net worth is expected to be around $80 million. Most notably, he was the highest-paid NASCAR driver in 2020 with total earnings of about $17.8 million including endorsements, race prizes, and his salary.
With his new team, Busch has welcomed the company of new sponsors. Cheddar's Scratch Kitchen, 3CHI, Alsco, Lenovo, BetMGM, and many others. After his long-term relationship with M&M's for 15 years at Joe Gibbs Racing ended last year, a fresh set of sponsors is a refreshing factor for the 37-year-old driver.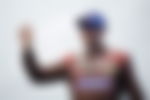 WATKINS GLEN, NEW YORK - AUGUST 21: Kyle Busch, driver of the #18 Snickers Toyota, waves to fans as he walks onstage during driver intros prior to the NASCAR Cup Series Go Bowling at The Glen at Watkins Glen International on August 21, 2022 in Watkins Glen, New York. (Photo by Sean Gardner/Getty Images)Busch has multiple sources of income, one of which includes his racing company,
Kyle Busch Motorsports
. The team competes in the
NASCAR Craftsman Truck Series
, with so far 99 wins to its name. Busch himself has contributed 47 wins to the team and continues to lead by example.
Kyle Busch?s wife and family
Born to Thomas Busch and Gaye Busch, Kyle was brought up in Las Vegas and comes from a racing family. His brother elder brother Kurt Busch was also a full-time NASCAR driver until last year when he had to sit back due to a serious injury. They have a younger sister Tyra who's married to F1 superstar Kimi Raikkonen.
Kyle Busch was taught go-kart racing at the age of six. Post that, he started racing reduced-sales stock cars at the age of 13 and within two years, he won 65 races. He made his NASCAR Truck Series debut at the age of 16 before participating in the NASCAR Xfinity Series in 2004 with Hendrick Motorsports. In 2004, he made his Cup Series debut with them before joining Joe Gibbs Racing in 2008. Of course, his wife Samantha Busch played a big role in supporting him also these years.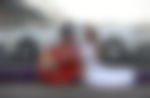 Rowdy met Samantha Sarcinella (name before marriage) in 2007 at a NASCAR event. The couple got married in 2010 and have been living happily. While Busch has a great relationship with Samantha, there was something that they don't tend to get along on.
However, they have two lovely children in their healthy marriage. The couple had their first child in 2015 - a son named Brexton Locke Busch. It was just last year in May that they welcomed their second child, their daughter named Linnix Key Busch.
Kyle Busch Titles or Achievements (Update)
Without a doubt, Kyle Busch has been one of the best Cup Series drivers of this century. With more than 600 races to his name, 238 and 359 finishes in the top five and top ten respectively, he certainly has been more than impressive. He has 226 victories to his name combining wins from all three NASCAR series. It is a stellar achievement considering the great Richard Petty had a total of 200 wins.
Not to forget, he had an amazing run between 2015 and 2019 where he amassed two Championship victories and finished in the top four in those five seasons. Registering his first win with Richard Childress Racing at the Auto Club 400 in Fontana, he recorded his 61st win in the Cup Series. This takes him to the ninth position in the list of most Cup Series wins.
Best Moments of Kyle Busch
It was painful to see Busch leave Joe Gibbs Racing after having spent a major chunk of his career with them. However, there were some amazing moments for him and his fans to cherish in those 15 years. In 2018, after winning the Coca-Cola 600, Busch became the only driver in NASCAR history to win at every Cup Track at which he has started a race.
His win at the 2018 Federated Auto Parts 400 saw him complete 50 wins in his Cup Series career. It was a commendable victory considering how he started the race in the last place. Moving on, his 200th win across all NASCAR series came in the 2019 Auto Club 400 race with JGR.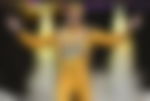 Arguably, two of his best moments with his former team would be clinching the Cup Series title. His win in the 2015 Ford Ecoboost 400 saw him secure his first-ever title in his career and obviously with JGR. It only got better when he repeated the triumph after winning the 2019 Ford Ecoboost 400, confirming his second Cup Series title win.
Charity and Foundation
After having their own issues with childbirth, Kyle Busch and his wife Samantha were motivated to help out those struggling with similar issues. In view of this, they started their Bundle of Joy fund. It promotes education on infertility, raises awareness, and helps out people struggling monetarily with their respective treatments.
The story being this initiative comes from a personal experience of Busch and his wife. The couple has suffered from infertility issues before and it took a severe toll when Samantha suffered a miscarriage in November 2018. Citing the struggles it has on couples physically, emotionally, and mentally, Busch and his partner started this foundation to help out others in their tough times.
Kyle Busch and Alex Bowman's rivalry
Kyle Busch arguably has a reputation for not getting along well with some of his fellow drivers. Having learned about racing etiquette from one of the finest drivers in Tony Stewart, he certainly has a lot of expectations from other NASCAR racers. Stewart taught him the right way to respect his competitors but as per Busch, that's something not at all seen in modern times.
This comes after the two-time Cup Series champion tried to instill the same philosophy in one of his KBM drivers. Unfortunately, it didn't work out as he wanted it to, validating his point of the lack of respect among drivers.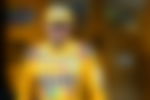 However, Rowdy got some hammering from the fans in this regard. Many believed that Busch is the very reason why it doesn't happen. Probably, his history with Alex Bowman is one of the reasons why they may believe so. It all started at Las Vegas Motor Speedway last year.
Busch was cruising on to a win in his hometown until unprecedented overtime changed the dynamics. Bowman capitalized on the opportunity with his new tires and raced to victory leaving Rowdy furious. The then JGR driver went on a rant criticizing the Hendrick Motorsports driver for being lucky and backing into another win. He claimed the driver had all luck and no skill in winning the race.
That kickstarted the rivalry between the two and is been going on since. Bowman and Busch carried on their banter after Vegas with moves involving their brand's T-shirt. Bowman's t-shirts read "Backing into wins" as a jab to Busch. On the other hand, Busch responded by offering a 48% discount on his t-shirts, referring to Bowman's racing number.
Even recently this year, the HMS driver took the opportunity to troll Rowdy. Before the 2023 race at Las Vegas Motor Speedway, Bowman tweeted the highlights of his last year's victory with the caption "All luck, no skill". Time and again, the banter continues between the two drivers and there is definitely more to come in the 2023 campaign.
Kyle Busch and M&M
When Kyle Busch started his Cup Series career with Joe Gibbs Racing in 2008, M&M's became his primary sponsor. The deal back then was expected to be around $20 million per year. In fact, it helped Busch develop a special kind of fanbase right away. For 15 long years, this partnership enjoyed a great partnership until 2022 when M&M's decided to exit from NASCAR.
This was one of the major reasons why Busch parted ways with JGR. The decision from M&M's came as they decided to venture into new things and citing a limited budget, there was not much option there but to leave NASCAR. During the 15 years with Busch, they provided the utmost support and family-like treatment to Busch, for which he has been very grateful. Naturally, it wouldn't have been easy for either party to part ways.
| | |
| --- | --- |
| Name | Kyle Thomas Busch |
| Born | 2nd May 1985 |
| Place of Birth | Las Vegas, Nevada |
| Nationality | American |
| Education | Graduated from Durango High School |
| Parents | Thomas Busch and Gaye Busch |
| Height | 6?1? |
| Weight | 185 lbs/85 kg |
| Wife | Samantha Busch |
| Kids | Brexton Locke Busch (2015) and Lennie Key Busch (2022) |
| Social Media | Facebook |