Kyle Larson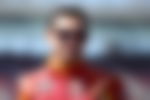 Who is Kyle Larson
Kyle Miyata Larson is a US-based professional auto racing driver. Larson competes full time in the NASCAR Cup Series, driving the No. 5 Chevrolet Camaro ZL1 for Hendrick Motorsports. He also drives part-time in the NASCAR Xfinity Series, driving the No. 88 Chevrolet Camaro SS for JR Motorsports.
Kyle Larson Net Worth, Salary, and Endorsements
Kyle Larson is an American racing driver. As indicated by Celebrity Net Worth, Kyle Larson is worth around $12 Million as of 2022.
Larson makes around $8 Million annually from his salaries at Hendrick Motorsports and an additional $1 Million from his endorsement with Durst, Pristine Auction, JVI Group, and Oakley.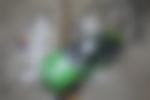 Kyle Larson Racing Career
He is the 2012 NASCAR K&N Pro Series East champ and a Rookie of the Year. Along with the 2013 NASCAR Nationwide Series Rookie of the Year award, he has also won the 2014 NASCAR Sprint Cup Series Rookie of the Year award. He is the victor of the 2015 24 Hours of Daytona.
On August 27, 2013, it was rumored that Larson would drive the No. 42 car in the Sprint Cup Series for CGR for the 2014 season. He additionally fought for the Rookie of the Year award. The arrangement was formally reported on August 30, 2013.
On October 1, it was reported that Larson would make his Sprint Cup Series debut at Charlotte Motor Speedway. He drove the No. 51 vehicle.
However, Chip Ganassi Racing has suspended the young driver in 2020 after a racial question while he was gaming during an iRacing event. Many of his sponsors, including Chevrolet, McDonald's, and Credit One Bank, have terminated their ties with him.
Kyle Larson joined Hendrick Motorsports after an announcement made on October 28, 2020. The former CGR driver would drive the no. 5 car and Hendrick Motorsports would sponsor it themselves, a report stated.
Kyle Larson has raced on 284 occasions so far in ten years and counting in the Cup Series. The 2021 Champion has managed to pick up 18 wins, 140 top-tens, and 13 poles during his time.
Talking about the Xfinity Series, the JR Motorsports driver has taken part in 110 races in over seven years. During these times, Larson managed to amass 13 wins, 77 top-tens, and 5 poles.
Moreover, the 30-year-old has 14 Camping World Truck Series appearances in six years with two wins, ten top-tens, and two poles.
Lastly, Larson has 18 race appearances in the ARCA Menards Series, east and west combined with four wins, 15 top-tens, and three poles.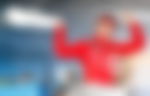 Kyle Larson in Popular media
The Hendrick Motorsports driver has made a special cameo in the 2017 film Logan Lucky starring Channing Tatum. The young driver was seen as a limo driver in the movie.
Kyle Larson Personal Life
Larson's mother is Japanese-American, and his grandparents spent time in a Japanese internment camp. Larson is married to Katelyn Sweet,. She is the sister of the World Of Outlaw run driver and NASCAR driver Brad Sweet.
ADVERTISEMENT
Article continues below this ad
On December 22, 2017, Larson and Sweet got engaged and got married on September 26, 2018. The couple has two children together, Audrey Layn Larson and Owen Miyata Larson.
How to contact Kyle Larson
Kyle Larson is very active and highly popular on social media. As a result, it's the most accessible and easiest method to keep in touch with the Cup Series driver.
ADVERTISEMENT
Article continues below this ad
Larson is on all the popular social media platforms, such as Instagram, Twitter,  Facebook.
| | |
| --- | --- |
| Age | 30 Years |
| Marital Status | Married |
| Residence | Elk Grove, California |
| Nationality | American |
| Team | Hendrick Motorsports |
| Endorsements | Target, Chevrolet, Oakley, Credit One Bank, iRacing, Alpinestars. |
| Net Worth | $12 Million |
| Birthday | July 31, 1992 |
| Height | 5 ft 6 in (1.68 m) |