Kyle Larson
Kyle Larson Net Worth 2023 (Update)
Arguably, Kyle Larson is currently one of the best drivers in the NASCAR Cup Series. With his aggressive and tactical approach, the 30-year-old driver has built a strong reputation over the years and has come a long way in his career. The 2021 Cup Series winner possesses a net worth of approximately $12 million, including his race earnings, endorsements, and other ventures.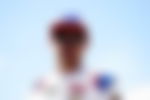 Larson signed a new contract with his current team, Hendrick Motorsports just before the 2023 season started. The contract sees him extend his stay at the team until 2026 with an estimated salary worth $10 million per season. He is sponsored primarily by his team's own website, hendrickcars.com. His other sponsors include Chevrolet, Oakley, Credit One Bank, iRacing, Alpinestars, etc.
Kyle Larson Early Life
Born on June 31, 1992, in Elk Grove, California, Kyle Larson was born in a family of racers. In fact, at the early age of seven, he started his racing career by competing in outlaw karts in Northern California. His passion for racing encouraged him to participate in different competitions during his teenage years.
Back then, Larson used to race open-wheel cars which included United States Auto Club (USAC) midget, Silver Crown, and sprint cars. With support from Toyota, he competed for Keith Kunz Motorsports and Hoffman Racing. Interestingly, he also participated in World of Outlaws sprint car racing.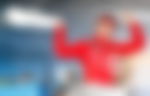 As far as his education is concerned, Larson studied at Pleasant Grove High School in Elk Grove itself. Regardless of his passion and love for racing, he did not let it come between his studies. Also, his mother, Janet Larson, being a teacher, helped him with extra lessons if and whenever needed. Eventually, he became a graduate in 2010.
In his early racing career, Larson made a name for himself by winning the 2011 4-Crown Nationals at Eldora Speedway. This saw him win three types of USAC races at a go in a single night, becoming only the second driver to achieve so. In fact, he even won two Silver Crown races that very campaign along with the series' 2011 Rookie of the Year award.
Despite his growing racing career, Larson carried on racing in open-wheel cars. In 2012, he registered six victories in USAC National Midget races, which included the Turkey Night Grand Prix. The following year, he moved full-time to the NASCAR Nationwide Series as he drove the #32 Chevrolet Camaro for Turner Scott Motorsports, kickstarting his NASCAR career.
Kyle Larson?s family
An American by nationality, Kyle Larson was born to parents Mike Larson and Janet Larson. Interestingly, his father is of American origin while his mother is of Japanese-American origin. He has a sister named Andrea Larson.
Larson is happily married to his wife Katelyn Sweet. The couple first met at a party during one of the driver's post-race celebrations. They got engaged in December 2017 before tying the knot in September 2018. Prior to their marriage, the couple had two children; an elder son Owen and a daughter Audrey. Last December, they welcomed their third child, a baby boy, Cooper.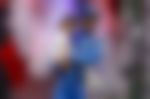 However, last September, the Larson family shared some personal news concerning their daughter, Audrey. Since it was Alopecia Awareness Month, the couple shared how their daughter was experiencing the effects of the disease since she was 18 months old. She has been suffering from hair loss since, but they took their time before making it public.
The purpose of sharing it with the fans was to encourage awareness of the disease. They have also made shirts using the Kyle Larson branding and share the earnings with the Kyle Larson Foundation, which will eventually go to the National Alopecia Areata Foundation (NAAF).
Kyle Larson Racing Career (Update)
Winning has come naturally to Kyle Larson at any given point of time in his career. He might still be young, but he has registered victories in almost every type of racing in which he has participated. He made a statement in 2012 when he won the NASCAR K&N Pro Series East Champion.
Prior to stock car racing, Larson enjoyed a lot of success in dirt racing. However, things drastically changed for him once he joined Hendrick Motorsports in 2021. The 30-year-old had a stunning debut season with them as he went on to triumph in the NASCAR Cup Series.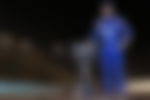 Despite sometimes not getting along well with his teammates, Larson has found ways to be one of the team's star drivers. He holds a wonderful record at HMS with 20 race wins, 36 top-five, and 48 top-ten finishes in just 79 races. It could have got much better for him had it not been for the cautions in the ongoing 2023 season so far. However, he has opened his account for the said campaign with a victory at Richmond Raceway.
Kyle Larson merchandise
Given his popularity, Kyle Larson does pretty well in selling his merchandise. The Kyle Larson brand sells T-shirts, sweatshirts, beanies, diecasts, and hats with the initials "KL" embossed almost on every item. It also offers different sizes depending on if it's for a toddler or an adult.
All these products are sold on shopkylelarson.com. The website offers a detailed list of products available. Different listings are available depending on the type of racing merchandise desired, i.e. late model, midget, NASCAR, sprint car, or just for casual wear with no specific prints. The site even offered "American Flag" merchandise last Christmas.
Kyle Larson?s team
In 2013, Kyle Larson, along with Trackhouse Racing team owner Justin Marks, started Larson Marks Racing to participate in the World of Outlaws Sprint Car series. However, Marks shifted to an advisory role in 2018, handing the full ownership to Larson. The team fielded Shane Stewart and Carson Macedo as their racing drivers, with Larson time and again participating in between his busy schedule.
Despite enjoying a decent time in the Sprint Car Series, the team's operation took a big hit in 2020 due to the Covid-19 pandemic. Unfortunately, this resulted in shutting down the team after seven impressive years. Then KLR driver Carson Macedo publicly thanked Larson for the opportunity.
Kyle Larson?s sprint car
It is no secret how Larson is immensely passionate about driving different cars and challenging himself to take part in various types of races. Prior to racing in the Cup Series, the Hendrick Motorsports star used to compete strongly in the dirt-track racing arena. In line with his love for racing, he teamed up with his brother-in-law and fellow driver Brad Sweet to start a sprint car series during mid-week termed High Limit Racing Series in 2022.
The series is broadcasted by FloRacing and is an enticing competition for drivers and teams as it involves bigger purse values and rewards. Larson is frequently seen driving in the series in the #57 white-colored sprint car. The car is owned and operated by Paul Silva-owned Team Silva Motorsports Inc.
Larson holds an emotional value with the team as he won the 60th Knoxville Nationals championship in 2021. In fact, Silva even credited Larson for their first Sprint Car Series Trophy in 2013.
| | |
| --- | --- |
| Name | Kyle Miyata Larson |
| Born | 31st July, 1992 |
| Place of Birth | Elk Grove, California |
| Nationality | American |
| Education | Graduate |
| Parents | Mike Larson and Janet Larson |
| Height | 5?6? |
| Weight | 134 lbs/61 kg |
| Wife | Katelyn Sweet |
| Kids | Owen Miyata Larson, Audrey Layne Larson and Cooper Donald Larson |
| Social Media | Facebook |