Kylian Mbappe
Kylian Mbappe Net Worth 2023, Career, and Personal Life
Kylian Mbappe, the French star striker of Paris Saint Germain, has caught the soccer world's attention with his exceptional performances and accolades. At the age of just 24, Mbappe has gone from being a wonder kid in France to a FIFA World Cup Champion. Currently, deemed as one of the best soccer players, Mbappe already has the world at his feet at such a young age.
While he is currently at Paris Saint-Germain, the French striker is always linked to the biggest soccer clubs out there. The likes of Real Madrid, Chelsea, Liverpool, Manchester City, and Manchester United have vied fiercely for his signature. In December 2022, the wonder-striker narrowly missed out on the chance of winning the soccer World Cup for the second time in a row.
Kylian Mbappe's net worth, salary and endorsements in 2023
As of 2023, Kylian Mbappe?s net worth is currently $180 million. At such a young age, he has such a high net worth mainly due to his salary at the PSG. Shockingly, he makes much more than even Lionel Messi. After signing a major contract extension with his club, Forbes predicts his base wage to be $110 million per season.
For the recent 2022-23 season he earned $128 million as wages from PSG before tax. Along with that, he will also earn humungous bonuses if he stays at the club beyond 2023.
Currently accounting for 19.56% of PSG?s wage bill, the French striker has majorly endorsed Hublot, EA Sports, and Nike. Unlike Cristiano Ronaldo and Lionel Messi, he needs to still establish his ?brand value? in the soccer universe. As of now, he currently earns about $18 million from his endorsements.
However, he seemingly has a craze for cars. He owns luxurious four-wheelers like Mercedes-Benz V Class, Volkswagen Touareg, Ferrari 488 Pista, and many more.
Kylian Mbappe- early life
Fayza Lamari and Wilfried Mbappe welcomed baby Kylian into this world on December 20, 1998. The super striker was born in Paris. He grew up in Bondy, an area with mostly immigrant residents. While his parents belonged to the working class, Fayza was of Algerian descent and Wilfried was from Cameroon.
Kylian Mbappe has two younger brothers. One is Ethan Mbappe who plays for PSG?s youth team. And his adopted brother Jires Ekoko is also a soccer professional.
Mbappe?s father was the coach and director of AS Bondy, a local soccer club. At the age of six, Mbappe started playing the sport. Everyone around him famously recognized him for his unbelievable pace at that time too. Some years later, he started to train at Clairefontaine. That is basically the country?s national academy to scout upcoming talents from.
Kylian Mbappe and his club career
After the age of 14, Mbappe signed for AS Monaco. Months prior to that, massive soccer clubs like Real Madrid, Arsenal, and Chelsea were very eager for his signature. However, he signed for AS Monaco and started off his journey with the club?s U19 team. Just before his 17 birthday, the super striker made his senior debut for the club.
At that time, he broke MLS legend Thierry Henry?s record and became the youngest-ever player to feature in the senior team. During his inaugural season in 2015-16, he only managed to score one goal. Apart from that, he also didn?t get enough time on the pitch.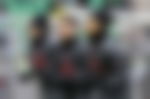 After consistently impressing during training, he finally got a run of games in the following season. Without a doubt, the rest is history. He banged in fifteen goals in the 2016-17 season. During that season, AS Monaco also won the Ligue 1 title. Young Mbappe impressed in the Champions League too. Along with Radamel Falcao, they carried the club all the way to the semis before losing to Juventus.
In 2017, the French striker moved to Paris Saint-Germain. He proudly led the richest soccer club in France to three Ligue 1 titles from 2018-20. After a rare slipup in the 2020-21 season, they won the title again for two consecutive years. In his second season at PSG, Mbappe shockingly scored 33 goals.
Following that, he still scored 18 goals in the next season despite the COVID pandemic majorly impacting the sport. In the 2020 ? 21 season, he again ended the season as the top-scorer with 27 goals. Next season, he became only the third-ever player to finish as the top scorer of the league for four seasons in a row.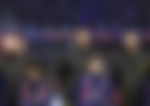 During that season, he scored 28 goals and provided 17 assists to the team. He also became the first-ever player to top the scoring and assists chart in a single season. In 2023, Mbappe was the first ever PSG player to score five goals in a single game. He also surpassed Edinson Cavani?s 200-goal record and became the club?s top scorer of all time.
Kylian Mbappe?s success with France's national team
The PSG striker was involved with the French U19 team from 2016 onwards. In 2017, he made his senior national debut against the Netherlands. He scored his first goal for the country in 2018 against Russia. It then didn?t take him long enough to become a lethal force at the international level too. At the age of just 19, he became the youngest ever player to feature in the FIFA World Cup.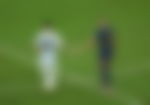 He made history after he banged in a 25-yard screamer in the final. Mbappe was only the second teenager after the great late Pele to score in a World Cup final. He scored four goals across the tournament and won the Best Young Player award. He continued his legacy after he scored the winning goal against Spain in the UEFA Nations League in 2021.
And then came the famous 2022 World Cup final! After a fantastic tournament, Mbappe was gearing up to face his PSG teammate Lionel Messi in the final. However, things didn?t go France?s way. With just ten minutes left on the clock, Mbappe and his nation trailed by two goals. However, never rule out the game as long as Mbappe is still on the pitch!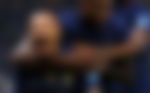 The French striker scored twice in two minutes and equaled the scoreline. The game then went into extra time. While the world thought that Messi had won it in extra time, Mbappe was not done yet. With just four minutes left to play, the striker banged in a penalty to equal the scoreline again. Unfortunately, the Argentines emerged victorious through the penalty shootout.
Equal to Pele, Mbappe is currently the sixth all-time top scorer in World Cup history with twelve goals. Also, he is the top goal scorer of all time in World Cup finals. His unbelievable hat trick at the 2022 edition, was the first hat trick since England?s Geoff Hurst in 1966.
Kylian Mbappe?s various soccer achievements
On the pitch (as a team):
Ligue 1: 2016-17
Ligue 1: 2017-18, 2018-19, 2019-20, 2021-22, 2022-23
Coupe de France: 2017-18, 2019-20, 2020-21
Coupe de la Ligue: 2017-18, 2019-20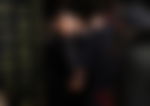 FIFA World Cup: 2018
UEFA Nations League: 2020-21
On the pitch (individual)
Ligue 1 Player of the Year: 2018-19, 2020-21, 2021-22, 2022-23
UNFP Ligue 1 Team of the Year: 2016-17, 2017-18, 2018-19, 2020-21, 2021-22, 2022-23
Golden Boy: 2017
FIFA World Cup Silver Ball: 2022
Globe Soccer Best Player of the Year: 2021
Off the pitch
Knight of the Legion of Honour: 2018
Kylian Mbappe?s personal life
Kylian Mbappe is reportedly currently dating Ines Rau. Rau is a transgender model who rose to fame in 2017 through Playboy magazine. The paparazzi photographed two of them at the Cannes Film Festival in 2022. Also, they sneakily captured Mbappe carrying Rau on a yacht, several months later. As of today, neither of them has turned down or accepted any of the dating rumors.
Apart from that, Mbappe has reportedly been in a relationship with Alicia Aylies, Emma Smet, Stella Maxwell, and most recently Rose Bertram. But Bertram clearly denied being in a relationship with the PSG striker.
Foundations and charity
In 2018, Mbappe joined hands with French President Emmanuel Macron along with George Weah and Didier Drogba to help grow soccer in Africa.
On 28 January 2019, following the disappearance of an aircraft carrying footballer Emiliano Sala and pilot David Ibbotson, he funded the search for both of them. He donated around $34,000 for finding Sala and a further $34,800 to search for Ibbotson.
In 2021, Mbappe and Zhang Jiaqi became the godparents of two baby pandas at Beauval Zoo. This was mainly to raise awareness for the extinct species.
| | |
| --- | --- |
| Name | Kylian Mbappe Lottin |
| Born | December 20, 1998 |
| Place of Birth | Paris, France |
| Nationality | French |
| Education | School |
| Parents | Fayza Lamari, Wilfried Mbappe |
| Height | 5ft 10in (1.78m) |
| Weight | 75kg |
| Girlfriend | Ines Rau (rumored) |
| Kids | - |
| Social Media | Website, Instagram, Twitter, YouTube |