Kyrie Irving
Kyrie Irving: Net worth, Salary, and Endorsements
Kyrie Andrew Irving or Kyrie Irving is a basketball point guard, who currently plays for the Brooklyn Nets in the National Basketball Association (NBA).
He was born on March 23, 1992, in Melbourne, Australia. Kyrie?s father, Drederick Irving, was a college basketball player. He lost his mother Elizabeth Irving when he was four. In 2019, it was reported that Irving was engaged to his girlfriend Marlene Wilkerson.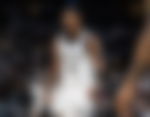 Irving played college basketball for the Duke Blue Devils before being drafted with the first overall pick by the Cavaliers in 2011. After playing six seasons and winning a championship alongside LeBron James, Irving moved to Boston Celtics where he played for two seasons.
After becoming a free agent in the 2019-20 off-season, Irving signed with Brooklyn Nets and formed a formidable duo along with superstar forward Kevin Durant.
Kyrie plays at the point guard position. He is currently using jersey no. 11, although he started with no. 2 at Cleveland.
Kyrie Irving and Brooklyn Nets
In July 2019, the Nets signed Irving in free agency. On his debut, he scored 50 points against the Minnesota Timberwolves. But he played just 20 games for the Nets in his first season owing to a shoulder injury. In the 2021-22 season, he missed the first half of the season due to his insistence on not getting vaccinated against Covid-19.
He eventually started playing in the away games in cities which didn't have a vaccine mandate. After New York City also lifted its vaccine requirements, Irving made his season debut at the Barclays Center. However, the Nets were swept in the First Round of the Playoffs by his former employers, Boston Celtics.
There were many reports of Irving wanting out of Brooklyn by declining his player option for the final year of the contract. However, Irving opted into the contract, returning to the Nets for the 2022-23 season.
Kyrie Irving stats
After 611 games in his NBA career, Kyrie Irving has averaged 23.1 points, 3.8 rebounds, and 5.7 assists per game. In the 2021-22 season, he averaged 27.4 points, 4.4 rebounds, and 5.8 assists per game in 29 games.
The Playoffs proved to be a major disappointment for Irving as he averaged 21.3 points, 5.3 rebounds, and 5.3 assists in the series sweep.
Major achievements
NBA champion?(2016)
7? NBA All-Star (2013?2015, 2017?2019, 2021)
NBA All-Star Game MVP?(2014)
All-NBA Second Team?(2019)
2 x All-NBA Third Team (2015, 2021)
NBA Rookie of the Year?(2012)
NBA All-Rookie First Team (2012)
50-40-90 Club (2021)
NBA Three-Point Shootout champion?(2013)
USA Basketball Male Athlete of the Year?(2014)
FIBA World Cup MVP?(2014)
Kyrie Irving net worth
Celebrity Net Worth has estimated the net worth of Kyrie Irving as $90 million. Although he missed a large chunk of the 2021-22 season, his salary stands at around $35 million.
According to Forbes, Irving earned $44 million in 2021, which made him the 22nd highest-earning athlete in the world.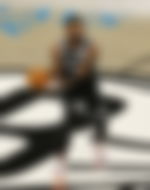 Kyrie Irving contract details
Irving was the first overall pick in the 2011 NBA draft. He signed a five-year contract with the Cavaliers in 2014 that was worth $94 million. In the summer of 2019, he signed a four-year, $141 million deal with the Brooklyn Nets.
Kyrie Irving endorsements
He endorses major brands like Nike and Pepsi. Also, Irving's Nike shoe is among the NBA's top sellers - only LeBron James outsold him in 2017-18. He also graced the cover of NBA 2K18.
Kyrie's jersey ranked fourth among the NBA's bestsellers during the 2018-19 season. As of 2021-22, he has deals with Nike, Pepsi, Skullcandy, 2K Sports, etc.
Kyrie Irving charity
Irving contributed to donations for coronavirus relief. In March 2021, he announced a donation of $323,000 to Feeding America. Later that same year, he made several contributions in the USA, as well as Pakistan.
Previously, he has been involved in a few charity events. Moreover, he hosted a charity walk in 2016 to raise money for an organization that provides personal growth and employment opportunities for people with disabilities.
How to contact Kyrie Irving?
Kyrie Irving?s Twitter: https://twitter.com/kyrieirving
Kyrie Irving?s Instagram: https://www.instagram.com/kyrieirving/
| | |
| --- | --- |
| Age | 30 |
| Marital Status | Engaged |
| Residence | New Jersey |
| Nationality | American |
| Team | Brooklyn Nets |
| Rings | 1 |
| Height | 6? 2? (1.88 m) |
| Weight | 88 kg |
| Wingspan | 1.93 m |
| Shoes | Nike |
| Endorsements | Panini, 2K Sports, Foot Locker, Nike, Pepsi, Skullcandy |
?