Lamar Jackson
Lamar Jackson 2023: Net Worth, Salary, & Endorsements
Lamar Jackson is an NFL quarterback who is currently a part of the Baltimore Ravens roster. Lovingly nicknamed 'Action Jackson' by his loving fans, Lamar is slated to be one of the greatest quarterbacks of his generation. Besides being a prolific thrower of the ball, Lamar is more acclaimed for running with the ball, cementing his place as one of the greatest dual-threat quarterbacks ever.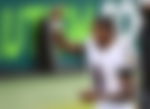 Lamar's rushing extravagance was on full display right from his high school days in Florida, and it carried well into his collegiate career in Louisville, where he earned Heisman honors. The Ravens drafted Lamar 32nd overall in the 2018 NFL Draft. However, five years later, as his rookie contract comes to an end, Lamar and Baltimore's once flawless relationship has taken a turn for the worse.
ADVERTISEMENT
Article continues below this ad
Lamar Jackson: Networth and Daily Income in 2023
Action Jackson signed a 4-year entry-level contract in his rookie 2018 year worth $9.471 million. It involved a signing bonus of $4.968 million and an average salary of $2.367 million. In 2022, Lamar made $23.016 million. For the 2023 season, Baltimore placed the non-exclusive franchise tag on their superstar quarterback who stands to earn $32.416 million if he plays in purple and black next year.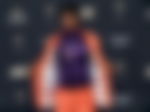 Lamar is currently worth around $6 million, which is a 50% sharp rise from his $4 million net worth in 2022, according to Celebrity Net Worth. Besides his NFL contracts, Jackson has also amassed considerable wealth from his business ventures.
Endorsements and business ventures
Lamar Jackson is self-managed with some help from his mother Felicia Jones. And the lack of a proper agent has time and again surfaced as the prime reason why the lethal quarterback doesn't have a noteworthy shoe deal from one of the giants like Nike, Adidas, and Reebok. The closest Lamar Jackson has come to advertising is when his plays got featured in Pizza Hut's 'Hut of the Week' segments.
However, that didn't stop Action Jackson as he launched his own sportswear line in 2018 called Era 8 Apparel, named partly after his Louisville and NFL jersey number.
Jackson signed his first major endorsement deal in August 2020, with Oakley Inc. The company is well known for being a football helmet visors, sunglasses, and sports goggles producer. LJ also ventured into the hospitality sector as he invested in a soul food restaurant business in Florida. The franchise, which was previously called 'Tasty's Soul Food Sports Bar & Grill', changed its name to 'Play Action Soulfood and More'. And their catchline? 'You 8 yet?'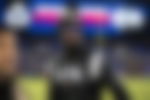 Lamar Jackson was also the face of the league's first-ever NFL and NFLPA-licensed VR simulation gaming series, NFL Pro Era. The game was released in September 2022 and is available on PlayStation and Meta Quest 2 VR platforms. On the back of his record-setting 2019 season, Lamar Jackson was chosen to feature on the cover of Madden 21'.
Lamar's house and car collection
With over $32 million in estimated earnings over the years, Action Jackson has splurged a million and more on a lavish mansion in the suburban outskirts of Baltimore, just 20 minutes from the Baltimore Ravens facility.
When it comes to cars, Lamar owns a modified Mercedes SL500 Grand Edition worth nearly $275,000 and recently purchased a Rolls Royce Wraith that set him back by $343,000. Action Jackson also likes the bling as he spends quite a lot on pendants and jewellery for himself and his family.
Family Background and Early Life
Lamar Demeatrice Jackson was born on January 7, 1997, in Pompano Beach, Florida to Lamar Jackson Sr. and Felicia Jones. The family, comprising Lamar, his younger brother Jamar, and two sisters, shared a tight-knit relationship, despite belonging to a financially distressed neighborhood.
Tragedy struck the Jacksons when Lamar Jackson Sr. died in a car accident when the quarterback was only eight years old. And to add salt to the wound, his grandmother also passed away on the same day, making that episode one of the most traumatic ones in LJ's life.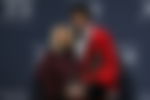 Lamar and his siblings were brought up by a single mother, Felicia Jones. And the quarterback shares a unique bond with her mother. This includes Felicia negotiating Lamar's contracts.
During his public schooling years, LJ played Pop Warner Football before taking off on his iconic trajectory after joining his Florida high school team.
High School Career
Jackson went to Boynton Beach High School in Florida. During his two years of quarterbacking them, Lamar played a total of 16 games, throwing for 2263 yards and 31 touchdowns, and running for 1624 yards and 22 touchdowns.
Due to his simultaneous contributions to the school's track team, where he posted a personal-best 11.45 seconds in a 100m dash, Lamar was awarded the Lou Groza Palm Beach County High School Player of the Year Title in 2014.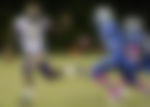 And this stellar read-option and dual-threat display caught the attention of multiple college programs from all over the country. Action Jackson chose Louisville over some competing Power Five programs like Florida and Auburn.
Collegiate Football Career
A three-star ESPN recruit and a four-star Rivals recruit, Lamar Jackson joined Louisville as a communication major and quickly made his mark on the gridiron. The passer led the Cardinals to an 8-5 season in his 2015 freshman year. Lamar passed for 1840 yards scoring 12 touchdowns. Also, he ran for an additional 11 rushing TDs over 960 yards. Lamar earned the 2015 Music City Bowl MVP award and set the passing yardage and touchdown record for the Bowl game.
Jackson's sophomore year was the stuff of dreams. His 3543 passing yards, 30 touchdowns, 1571 rushing yards, and 21 rushing touchdowns for a 9-4 Cardinals season were enough to earn him the 2016 Heisman Trophy over finalists and future NFL stars like Deshaun Watson and Baker Mayfield. Jackson became the first-ever Heisman Winner from Louisville and the youngest winner in the history of the award, winning it at 19.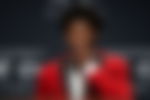 Lamar again made the Heisman list in his senior year, ultimately bagging the third position that year. However, he still passed for 3660 yards, scoring 27 touchdowns, and ran for 1601 yards, scoring 18 more scores in the process of earning the ACC Athlete of the Year in 2018 for all conference sports.
Action Jackson enters the NFL: History & Stats
After entering the league as the final pick of the first round in the 2018 NFL Draft, Lamar didn't take too long to adjust to the big leagues. After subbing in for injured starter Joe Flacco during a 47-3 win against the Bills, Lamar never had to look back. Winning six of the seven games he started, a 21-year-old Lamar became the youngest NFL quarterback to play in the postseason. Although the season ended with a 23-17 loss to the Los Angeles Chargers, Lamar came back stronger in year 2.
In 2019, Lamar Jackson became the second unanimous NFL MVP after Tom Brady in 2010. And he did this by playing some mind-boggling football. Setting career-highs in single-game passing yards (324) and touchdowns (5) in the season-opener against Miami, Action Jackson looked like a force to be feared right from the start.
In the following game against Arizona, Lamar became the first NFL player to pass for 250 yards and run with the ball for 120 yards in a single game. In Week 6, Lamar went a step ahead to become the first NFL player to pass for 200 yards and run for 150 yards in a single game. In two years, Lamar had as many AFC Offensive Player of the Week awards as his predecessor Joe Flacco had in his entire career (3).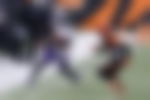 After finishing the season with a league-high 36 passing touchdowns and leading all rushers with a 6.9 yards per carry average, Lamar capped off an iconic season as the starting quarterback at the 2020 Pro Bowl Games in Orlando. He also broke Michael Vick's all-time NFL rushing record for a QB with his 1206 yards that year.
The post-MVP era for Lamar (2020-2022)
Jackson continued his form in the 2020-21 season, becoming the first quarterback to have multiple 1000-yard rushing seasons. Despite injuries factoring in during the following two seasons, Jackson made his second Pro Bowl in 2021. In 2022, Jackson once again showed glimpses of the 2019 season when he bagged the AFC Offensive Player of the Month in September. However, a sprained PCL brought the season to an end for Jackson. The Ravens, despite going 10-7 lost to AFC North rivals Cincinnati Bengals in the first round of the playoffs.
As the quarterback for the Baltimore Ravens, Jackson has insane stats. As per NFL.com, he featured in 70 regular-season games. In his 5 seasons in the NFL, Jackson has a 63.7 completion percentage with 1055 passes completed out of 1655 attempts. Furthermore, he has passed for 12,209 yards and has 101 touchdowns. As a rusher in the regular season, Lamar Jackson has advanced 4437 yards and recorded 24 touchdowns.
Lamar's postseason track record
Lamar Jackson has taken the Ravens to the playoffs four times since joining them. However, the dynamic quarterback often fails to carry the stellar regular season form into the postseason. LJ has a postseason record of 1-3, although technically, he did not play in the 2022 playoffs.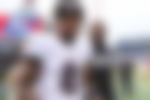 No. 8's only win in the postseason came in the 2020 season when the Ravens beat the Tennessee Titans in the wild-card round before losing to the Buffalo Bills in the divisional stage.
List of Awards and Honors
Apart from being the Heisman winner, Lamar Jackson also earned a Louis in Louisville and the Adidas High-Performance Male Athlete of the Year in 2017. Also, Action Jackson was the winner of the Maxwell Award and the Walter Camp Award in 2016. Lamar also earned All-American honors as a Cardinal.
Louisville retired his number 8 after he left the school with the most career rushing attempts, rushing yards, rushing touchdowns, and passing touchdowns in a single game.
His 2019 NFL MVP season saw him setting the rushing attempts and rushing yards all-time league records (176) and (1206). His NFL records also include the most perfect passer rating seasons (2), and the most wins by a quarterback under the age of 25 (35). Jackson also set a record for most 100-yard rushing games in a season. He overtook the previous record set by Michael Vick (3) and ended the season with an astonishing 5 games of 100-yard rushes.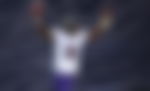 As a Raven, Lamar holds most franchise records, including most single-game passing, passing touchdowns, and rushing records. His career passer rating (102.6) ranks the best among all his Purple Rain predecessors. NFL Top 100 rankings put him at numbers 1, 24, and 36, in 2020, 2021, and 2022, respectively.
Who is Lamar Jackson's girlfriend and kid?
Jackson is relatively private about his personal affairs. However, he has been in a relationship with Louisville's sweetheart, Jaime Taylor, for almost five years. Not much is known about what she does for a living. All fans know about Jaime is that she is a huge fan of the Harry Potter series. Lamar even wore a Harry Potter costume to surprise her one year during Halloween.
Action Jackson also has a two-year-old daughter, Milan Jackson. Nicknamed Lani, it is unsure if LJ's girlfriend Jamie Taylor is her mother. Lamar has refused to disclose any information regarding Milan's actual mother.
Lamar Jackson Foundation and Charity
The Baltimore Ravens quarterback does not have any charities of his own. However, he is active in philanthropic circles. In 2018, Jackson held autograph signings in Louisville, which received charitable donations of $29,000. Out of this, $25,000 was given to Blessings in Backpacks and the remaining went to Mission for Hope.
Jackson's injury history
Lamar had a relatively injury-free collegiate football career, missing only one game as a Cardinals QB due to an ankle sprain.
In the NFL, Lamar's tryst with injuries started in 2020, when he missed the Ravens practice week before Week 5 due to a knee patella sprain. However, he came back in time for the game. Besides another minor concussion and lower back sprain in 2021, the major troubles started with the recurring Grade 2 pedal ankle sprain in 2021, causing him to miss the rest of the season.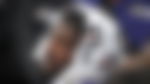 In 2022, Lamar suffered a PCL knee sprain and missed the final six games of the season, including their playoff loss to the Bengals.
Where does Lamar Jackson rank as a quarterback?
Surely one of the top rushing dual-threat quarterbacks of all time, the argument gets slightly more complex when the throwing aspect factors in. However, Lamar has also excelled in the latter.
From his high school and college days, Lamar's eyes were set on the quarterback role, despite getting wide receiver offers from various colleges. In fact, despite recording a 4.3 40-yard dash time in Louisville, Lamar refused to partake in the speed workout during the 2018 NFL Scouting Combine. Instead, he focused on his passing skills.
When he had to choose where to go for college, Lamar Jackson chose the Louisville Cardinals over Florida and Auburn, only because head coach Bobby Petrino promised his mother and agent, Felicia, that her son will play as the quarterback.
In Baltimore, Lamar has played all five years under head coach John Harbaugh.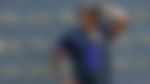 According to the NFL Network, Lamar Jackson ranked 12th last year among all 68 quarterbacks in the league who started at least one game. He was 14th in 2021, 7th in 2020, and 1st in 2019.
The time when LJ became a free agent
After being mesmerizing on the field for five years, albeit with the injury spells in between, Lamar Jackson shocked the NFL world last month when he sought a trade from the Baltimore Ravens. This was the end result of two years of negotiations where the Ravens and Lamar tried to find a mutually acceptable max-guaranteed number for LJ. However, that didn't happen as Baltimore placed the $32.416 million non-exclusive franchise tag instead of a multi-year Deshaun Watson-type contract.
Currently, Lamar Jackson is entertaining offers from other NFL teams. However, the Ravens still retain the right to match any offer sheets within 5 days or receive two first-round picks in return for the QB.
The NE Patriots, Indianapolis Colts, and the New York Jets were some of the teams in contention to land Lamar. The Patriots pulled out because of Lamar's injury history. And the Jets seem to be fixed on Aaron Rodgers for the time being. The Colts, for the time being, are the only ones who can afford Lamar.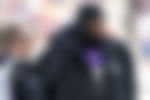 However, in the unlikely scenario that an offer doesn't come in on time, Lamar will undoubtedly start for the Ravens next year. And the Baltimore Flock Nation will surely be pleased to see their favorite quarterback once again in purple and black.
How to Contact Lamar Jackson
ADVERTISEMENT
Article continues below this ad
Instagram- new_era8
Twitter- @Lj_era8
ADVERTISEMENT
Article continues below this ad
Age
26
Height

6ft 2 in

Weight
230 lb
Super Bowl
0
Girlfriend

Jaime Taylor

Endorsements

Era 8 Apparel, Oakley Inc

Agent

Felicia Jones (Mother)

Residence

Owings Mills, Maryland

Major Achievements
2019 NFL MVP

Most single-season rushing yards by a QB- 1206 (2019)

Most single-season rushing attempts by a QB- 176 (2019)

Most 1000-yard rushing attempts by a QB- 2 (2019, 2020)

Most games with a perfect passer rating in the same season (tied with Ben Roethlisberger)- 2 (2019)

2x Pro Bowl (2019, 2021)

Kids
1 (Milan Jackson)