LaMelo Ball
LaMelo Ball 2021: Net worth, Salary, and Endorsements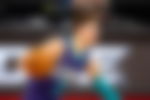 LaMelo Ball is a 6'6" point guard who plays for the Charlotte Hornets. They drafted him with their third pick in the 2020 NBA Draft.
LaMelo can contribute on either side of the floor. Ball is a gifted ball-handler and almost ambidextrous in his passing ability. He is easily one of the best passers to enter the NBA in a while. LaMelo is also a great rebounder and a versatile defender.
ADVERTISEMENT
Article continues below this ad
He is a scoring threat from anywhere on the floor, including the deep three-point range. However, his efficiency as a scorer has suffered due to his poor and immature shot selection.
LaMelo Ball Overseas Stats
LaMelo Ball played one season for the Illawarra Hawks in the National Basketball League in Australia. He put up string numbers, but had very inconsistent shooting splits.
| | | | | | | | |
| --- | --- | --- | --- | --- | --- | --- | --- |
| Games | Points | Assists | Rebounds | Steals | Blocks | FG% | 3P% |
| 12 | 17.0 | 6.8 | 7.6 | 1.6 | 0.1 | 37.5% | 25.0% |
LaMelo Ball Charlotte Hornets
After being drafted with the third overall pick, LaMelo has instantly become a star at Charlotte. He was a weapon off the bench for coach James Borrego, before injuries to starters, allowed him to enter the starting lineup. Becoming a starter further elevated his performances, and now he is the favorite to win the Rookie of the Year.
He is currently averaging 14.6 points, 6.2 rebounds, and 6.1 assists per game.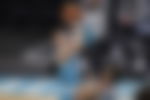 LaMelo Ball 2021 Net Worth
According to Celebrity Net Worth, LaMelo is currently worth $10 Million. By virtue of being the third pick, Ball guaranteed himself a $16 million contract with the Charlotte Hornets. Before he played a single game in the NBA, Ball signed a deal with PUMA which could be valued at up to $100 million.
LaMelo Ball Puma Deal
The Ball family are known for their shoes. LaMelo did not follow his brother Lonzo Ball in joining their father's Big Baller Brand. LaVar Ball has set an example for what a basketball parent should and shouldn't do. Forcing your children to play NBA basketball in sub-standard shoes is a definite no.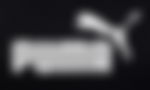 LaMelo signed a deal with almost $100 million with Puma, which also gives him access to a private jet whenever needed. The length of the contract is unknown.
Puma currently has Kyle Kuzma, Marvin Bagley, Michael Porter Jr, Derrick Jones Jr, DeAndre Ayton, Terry Rozier, Kendrick Nunn, R.J. Barrett, Marcus Smart, and DeMarcus Cousins under contract.
ADVERTISEMENT
Article continues below this ad
How to contact LaMelo Ball?
LaMelo Ball can be booked through the agency athletespeakers.com to speak at public events or any other booking needed.
Outside that, fans can approach LaMelo on his social media handles. His Instagram account is @melo and his Twitter account is @MELOD1P.
ADVERTISEMENT
Article continues below this ad
| | |
| --- | --- |
| Age | 19 |
| Nationality | United States |
| Birth Date | August 22, 2001 |
| Place of Birth | Chino Hills, California |
| Height | 6'6 |
| Weight | 181 pounds |
| Wingspan | 7'3 |
| Position | Point Guard/Shooting Guard |
| High School | Chino Hills High School |
| University | Skipped college to play for Illawarra Hawks  |
| Marital status | Single |